Learning My Body's Language - Fertility & Pregnancy With Ayurveda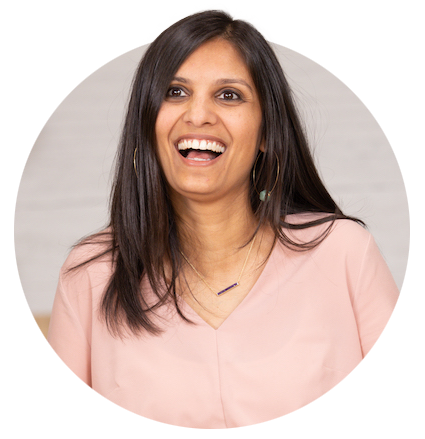 Vrinda Devani, MD, CAP & RYT
Learning My Body's Language - Fertility & Pregnancy With Ayurveda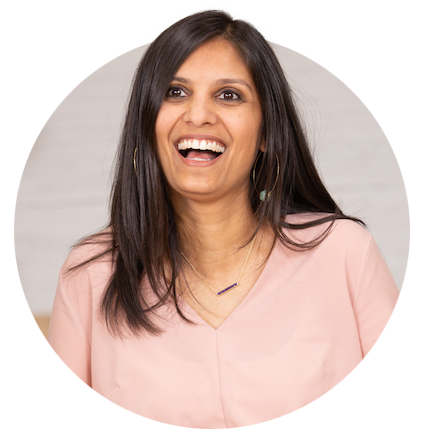 Vrinda Devani, MD, CAP & RYT
Learn how to track your own fertility cycles - by using our menses to identify imbalances in our system, allowing us to prepare for an optimal pregnancy.
Join Dr. Vrinda Devani, CAP & RYT, a board-certified OBGYN and Ayurvedic Practitioner, as she explores the menstrual cycle from a physiological standpoint - and exploring what we can interpret about our bodies, our fertility cycles, and general health through an Ayurvedic lens.
We discuss how to track our menstrual cycle and monitor for signs of optimal fertility. Ayurveda approaches the miracle of having a child as not just falling pregnant - but preparing the body for a healthy and vibrant pregnancy.
Our menstrual cycle is a window into our health and into what's happening in our womb. Ayurveda can provide additional insights through the framework of the doshas and the three different menstrual cycles associated with each.
Together we explore the three menstrual types and discusses general balancing techniques that can help us prepare for our vibrant and healthy pregnancy.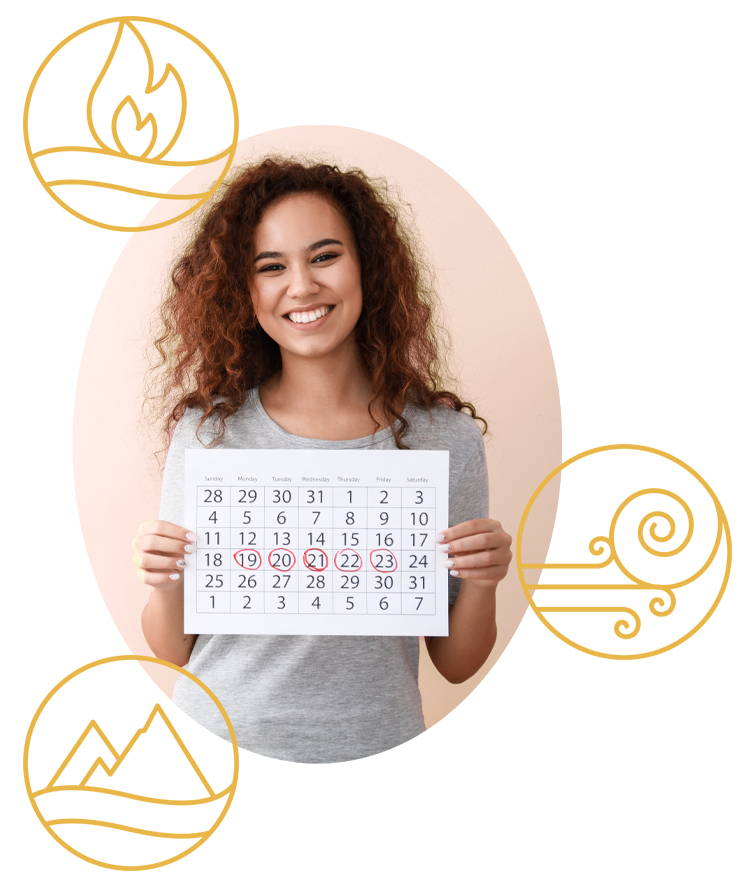 Topics we cover in this webinar
Join Vrinda Devani, MD, CAP & RYT, a board-certified OBGYN and AyurPrana's Medical Director, as she explores fertility and menstruation through an Ayurvedic framework - a process that can tell us so much about our general health and the health of our reproductive organs. We also talk through balancing techniques that can help anybody move towards their optimum fertility for a vibrant pregnancy.
We explore together:
Exploring the menstrual cycle from an Ayurvedic perspective

How to track your menstrual cycle for fertility

Understanding the three doshic menstrual cycle types and how they manifest

General balancing techniques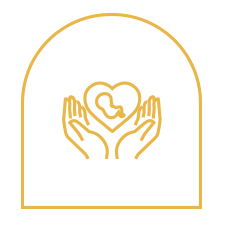 You, a partner, or a loved one are in the process of planning to have a child or are already actively trying to conceive and would like to hear more about fertility and pregnancy from an Ayurvedic perspective.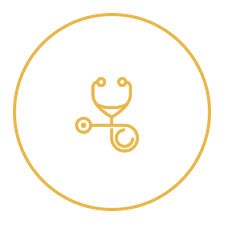 You are a midwife, OBGYN, medical practitioner or healthcare worker interested in hearing about the Ayurvedic approach to reproductive health.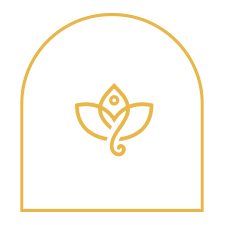 You are an Ayurvedic Practitioner looking to deepen your understanding around dosha-specific menstrual cycles, monitoring for fertility, and some practical balancing techniques you can learn.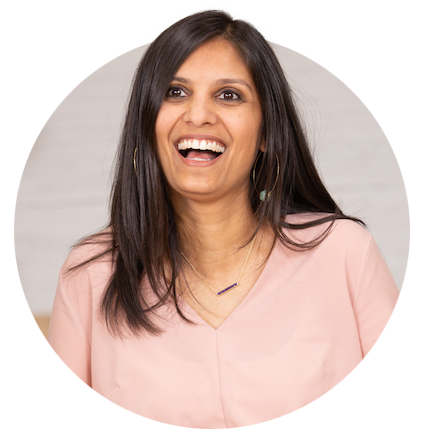 AyurPrana Medical Director

Vrinda Devani,
MD, CAP & RYT
Vrinda's dedication to empowering women towards vibrant health and living shines through in her practice as a board-certified Obstetrician and Gynecologist, and as an Ayurvedic Practitioner. After studying under Vasant Lad, Vrinda followed this passion to Nepal, where she studied Ayurvedic women's health with Dr. Sarita Shrestha. Vrinda believes in unfolding the human body's potential through a blend of complementary and allopathic medicine, and so her approach to healing is always extraordinarily well-rounded and compassionate. If she's not speaking or writing for various prestigious audiences on the intricacies of women's health, you might find her in the middle of a flow, as Vrinda is also a lover (and certified instructor) of Ayuryoga.
Frequently Asked Questions

What is an AyurPrana Webinar?

Our webinars deliver a virtual experience aimed at fostering transformation. We offer live content from our esteemed and captivating speakers, practitioners, and teachers straight to you! We want as many people as possible to have access to this life-changing content. We make the content easily available for you, whether you are in the comfort of your home, at your favorite coffee shop, or on the beach.
Can I ask the instructor questions during the webinar?

Yes! The live component of any class is interactive. We have a state-of-the-art setup for the speaker to have a life-size view of the audience, as if you are sitting together. There will be designated opportunities to ask questions you have related to the content.

What if I have no background in medicine or Ayurveda? Do I need any background to understand the content in the Webinar?

Our webinars are intentionally accessible for anyone - even those relatively new to Ayurveda. This particular webinar will be best enjoyed by someone with at least an introductory background in the science of Ayurveda. The speaker may become more technical, but we always bring it back to the basics.

How will I view the session?

For live sessions, we will utilize the Zoom platform. You will receive clear instructions on how to join. All you need is good internet access; a laptop, tablet, or phone with video and audio capabilities; and a fresh and open mind!
Recorded classes or the live replays will be accessed through the AyurLearn Portal. Instructions to access your AyurLearn Portal will be emailed to you shortly after purchase.
What if I can't join the during the live broadcast? Can I watch the sessions later?
Absolutely. You will have full access to the recorded sessions for at least 6 months after the live broadcast.
What is your refund and cancellation policy?

Immersions may be canceled up to 72 hours prior to the start date of the session. Please contact care@liveayurprana.com to submit a request for cancellation.

What if I am having technical problems during the live webinar?

You can reach us immediately by utilizing the chat feature in Zoom or emailing care@liveayurprana.com . We will be continuously checking these so that we can respond to you promptly.