Ayurvedic Palmistry -
Medicine in the Palm of your hand
May 20, 2023 | 10:00am - 1:00pm EST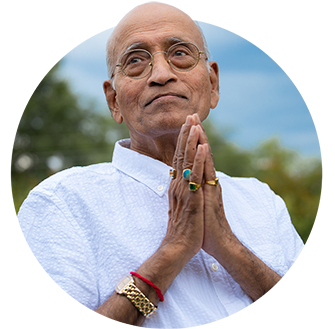 Ayurvedic Palmistry - Medicine in the Palm of you Hand
May 20, 2023 | 10:00am - 1:00pm EST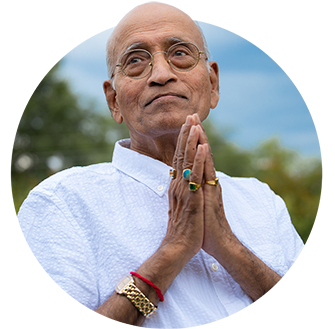 Explore the fascinating field of Ayurvedic palmistry with world-renowned Ayurvedic Physician, visionary, and teacher Vasant Lad, BAM&S & MASc

.
Join us as Vasant Lad shares the insights he's gained from over 40 years of professional practice. Together we will explore how to read the unique biological roadmap laid within the palms of the hands - we will then interpret these signs and signals through an Ayurvedic lens - enabling us to extract information that can offer meaningful perspectives on the individual's condition/s.
In this webinar you will gain a deeper understanding of the lines of the palm, and what the very shape and qualities of our hands can tell us about the particular pathophysiological changes that have occurred in the individual's life and those most likely to come about. This knowledge can have a profound impact - allowing us to develop inner peace around what has occurred in the past and allowing us to move forward with Ayurvedic insights to assist in our own healing, and in supporting the health and wellbeing of our clients and community.
Topics we will cover in this webinar
The esoteric work of reading the palms and their intricate mapwork of lines is a practice across many cultures. A look at our hands can reveal insights into our life, our work, our love, as well as our past, present and future karmas - all held by the interplay of the planets. Ayurveda also uses the palms as a means to understanding an individual's physical, mental and spiritual well being, revealing indications of certain pathophysiological changes.
In this webinar you will explore alongside Vasant Lad the relevance and significance of these important principles of hasta rekha shastra or palmistry including:
The mythological origin of the art of palmistry

Discovering the layers of the palm through the major lines - such as life, head and heart. Which detail aspects in our life that we will experience or have experienced (

prarabdha karma

) - including insights into our health, our education, our wealth, our loves, our family life, and our spiritual tendencies

We will also explore the minor lines, which are subject to change and in so doing revealing our conscious will (

kriyamana karma

)

Learn the location of the major organs as represented in the palms and what certain signs can tell us about their condition

Explore reading one's planetary influence in the palms, which grants us insight into the superconscious and the store house of causality (

sanchita karma

)

Learning to use the secrets of the palm as a tool that can reveal imbalances in the mind and body of the individual
Vasant Lad regularly pauses during the webinar, offering the opportunity to ask questions. All our webinars include ample time at the end for a Q&A.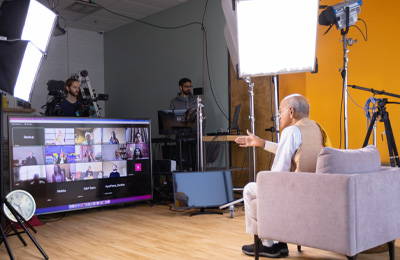 Deepen your Ayurvedic knowledge with 13 Live Webinars over 12 Months!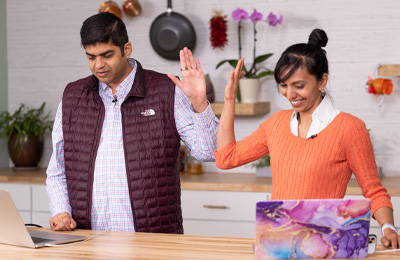 Learn and practice Ayurveda on a range of topics in supportive community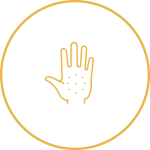 You are interested in learning the Ayurvedic approach to palmistry, to either add a layer of insight to your existing skill set, or coming to this esoteric practice for the first time through the insights of a visionary teacher and Ayurvedic physician, Vasant Lad, BAM&S, MASc. as he instructs you in how to read the lines of the palm and how this knowledge can be employed for healing and spiritual growth.
You are interested in deepening your Ayurvedic knowledge and are curious about the insights into one's doshas, the planetary influences, the genetic predisposition, the past life karma, and the individual's current state of health as written in their palms. Gaining insight into the parts of one's journey that are more fixed and those that are malleable - allowing us to become more active in our health and wellbeing.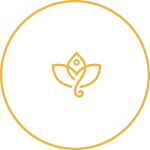 You are an Ayurvedic practitioner wanting to understand the significance of the art of palmistry through the insights of world-renowned Ayurvedic physician and spiritual teacher Vasant Lad, BAM&S, MASc, founder and director of The Ayurvedic Institute, acquired over his 40+ years of practice and teaching.
This webinar would be categorized as intermediate to advanced - although all are welcome, having a strong understanding of Ayurvedic concepts, the doshas, and prakruti-vikruti paradigm will greatly support your comprehension of this webinar.

There will be a tea break approximately halfway through the webinar. Vasant Lad will give plenty of time for questions both in the middle and at the end of the session.

Please note: In the live Q&A section of the webinar it is not possible for Vasant Lad to answer all the questions shared, so our moderators select those questions that have application to the wider audience, and only questions related to the topic of the webinar will be considered. Thank you!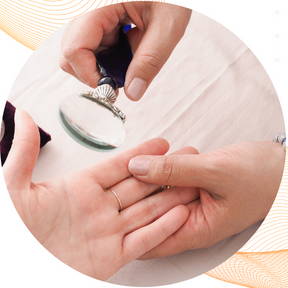 The value and purpose of palmistry
Every one of us is born with certain potential for good and ill health, a potential that is influenced by a number of factors including: our genetic information, the culture into which we are born, the impressions we gather throughout this lifetime, and the actions we've taken in previous lives. Some of our health-related patterns are stronger and more ingrained - predisposing us to certain health concerns - and hence more "destined" to be experienced by us, while others health concerns are more malleable, and therefore changeable and in Ayurveda we believe the lines of the palms can infer some of this information.
This deep dive into reading the palm from the point of view of Ayurvedic medical wisdom can be incredibly useful to identify the areas that are impacting our health and longevity - giving us insight into when we can expect certain conditions to arise and we can then meet these moments with preparedness.
The Ancient Esoteric Wisdom Traditions
Palmistry is an integral part of Jyotish, the Indian divination and astrology system, that helps to determine an individual's physical, mental and karmic potential.
What has drawn people to esoteric sciences through the ages is the desire to make the right decisions for ourselves and those around us. Plagued by poor decision making, we often become isolated and reduce our expectations, taking lower risks and attaining lower levels of satisfaction. Our life experience can become less deep, and our joy can be diminished.
The esoteric sciences, like palmistry, offer a profound opportunity to support ourselves or our clients in understanding what can be done to move towards a more positive outcome in all aspects of our lives.
Live Session information:
The live class will broadcast on Zoom - May 20, 2023: 10:00am - 1:00pm EST

The webinar is 3 hours long.

A Zoom link is posted in the learning portal and an email will also go out with the link a few hours before we go live.

A replay of this live session will be available in the portal.

If you have any questions at all please reach out to us at care@liveayurprana.com
Ayurvedic Visionary & Master

Vasant Lad BAMS & MASc
As the founder and director of The Ayurvedic Institute, Vasant Lad has worked tirelessly for the last 40 years to bring the deep insights and transformative power of Ayurveda to the West. His passion for healing has garnered him respect throughout the world, and he is considered the premiere authority on Ayurveda outside of India. His webinars offer the essence of decades of teaching and clinical practice, providing you with both inspiring theory and rigorous practical application while weaving in his personal spiritual insights
Frequently Asked Questions

What is an AyurPrana Webinar?

Our webinars deliver a virtual experience aimed at fostering transformation. We offer live content from our esteemed and captivating speakers, practitioners, and teachers straight to you! We want as many people as possible to have access to this life-changing content. We make the content easily available for you, whether you are in the comfort of your home, at your favorite coffee shop, or on the beach.
Can I ask the instructor questions during the webinar?

Yes! The live component of any class is interactive. We have a state-of-the-art setup for the speaker to have a life-size view of the audience, as if you are sitting together. There will be designated opportunities to ask questions you have related to the content.

What if I have no background in medicine or Ayurveda? Do I need any background to understand the content in the Webinar?

Our webinars are intentionally accessible for anyone - even those relatively new to Ayurveda. This particular webinar will be best enjoyed by someone with at least an introductory background in the science of Ayurveda. The speaker may become more technical, but we always bring it back to the basics.

How will I view the session?

For live sessions, we will utilize the Zoom platform through our learning portal. You will receive clear instructions on how to join. All you need is good internet access; a laptop, tablet, or phone with video and audio capabilities; and a fresh and open mind!
Recorded classes or the live replays will be accessed through the AyurLearn Portal. Instructions to access your AyurLearn Portal will be emailed to you shortly after purchase.
What if I can't join the during the live broadcast? Can I watch the sessions later?
Absolutely. You will have unlimited access to the full recorded sessions 24-48 hours after the live broadcast.
What is your refund and cancellation policy?

Webinars may be canceled up to 72 hours prior to the start date of the live session. Please contact care@liveayurprana.com to submit a request for cancellation.

What if I am having technical problems during the live webinar?

You can reach us immediately by utilizing the chat feature in Zoom or emailing care@liveayurprana.com . We will be continuously checking these so that we can respond to you promptly.

We are here to support you on every stage of your wellness journey
We are here to support you on every stage of your wellness journey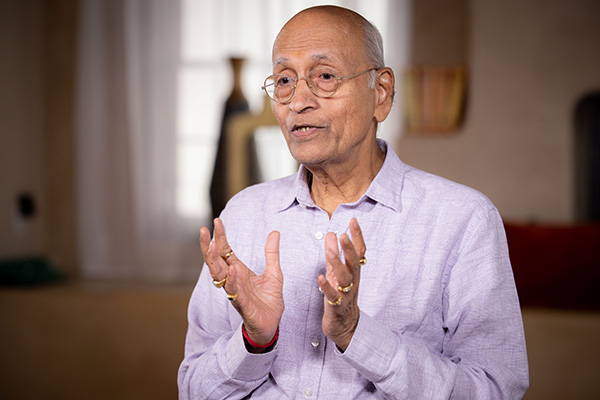 Learn about many topics of Ayurveda with our knowledgeable teachers, guided by the teachings of Vasant Lad, BAM&S, MASc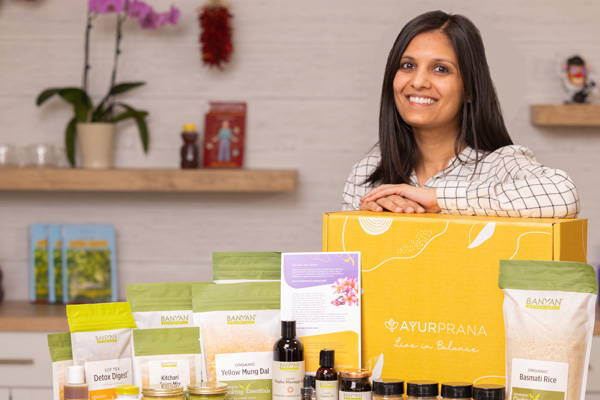 Join our 9-Day Ayurvedic Cleanse to

restore balance and rediscover how amazing it feels to be the best version of you.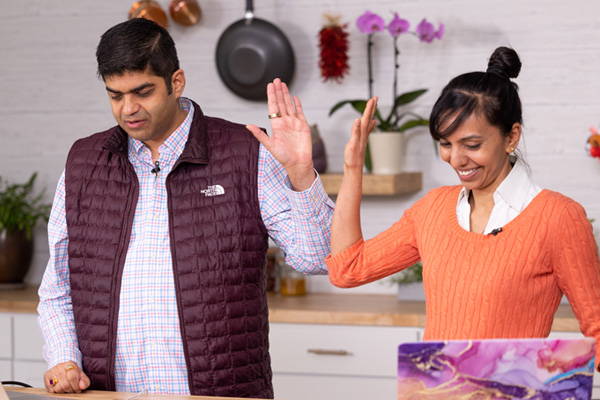 Take a deep dive into Ayurvedic topics with multiple live sessions and Facebook community to help support you through your journey.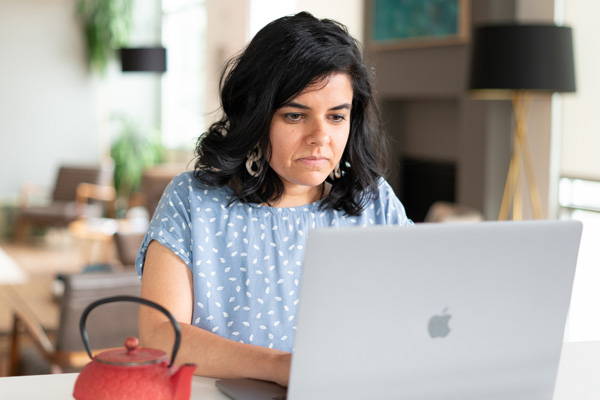 Book a wellness consultation for customized holistic support including yoga, diet, lifestyle, herbology and more!