Self Support
Women's Health Through Ayurveda Pt. 2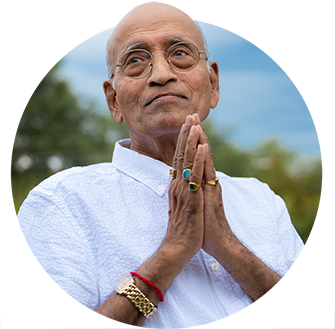 Self Support
Women's Health Through Ayurveda Pt. 2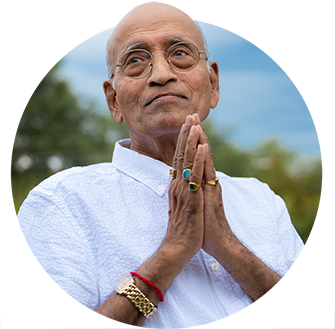 Self Support: Women's Health Through Ayurveda
is part of a 2-part webinar series.
9:30am - 11:30am EST / ​​7pm - 9pm IST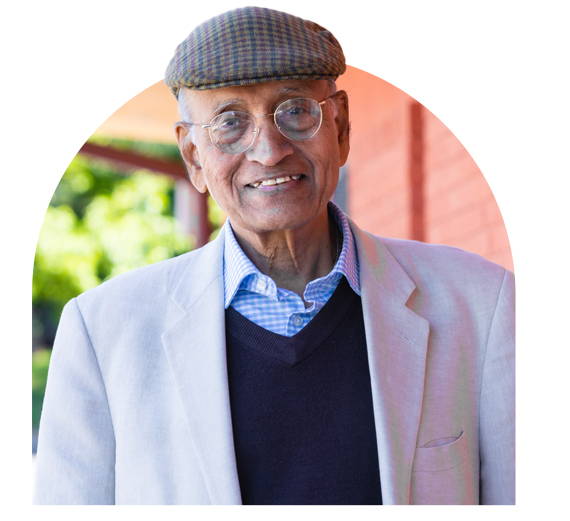 The class is 2 hours long.

A Zoom link is posted in the class portal and an email will also go out with the link a few hours before we go live.

A replay of this live session will be available in the class portal.
Women's Health Through Ayurveda Pt. 2
In the second installment of our Women's Health Through Ayurveda webinar series with Vasant Lad, BAM&S, MASc, we will leverage our learnings from the previous week and begin exploring common diseases that can afflict the female-sexed body, along with their complementary chikitsa - a Sanskrit term, broadly defined as 'therapy,' but also interpreted as the application of consciousness or caring.
According to Ayurvedic thought, all ailments and diseases (mental, emotional, or physical) take hold in the self when one's Prakruti - our ideal constitutional state as defined by our doshas - comes out of balance. If we understand this unique balance in ourselves, we instantly become empowered to proactively heal and support ourselves.
Through the lens of Ayurveda we can reacquaint ourselves with our personal health, and come to a deeper understanding of our own bodies and become empowered to support ourselves in our day-to-day wellness.
In the second webinar in this 2-part series, Vasant Lad, BAM&S, MASc, will embark on an overview of major imbalances that are experienced by female-sexed bodies in the modern world like: menorrhagia (profuse bleeding during menses), amenorrhea (decreased or lack of menses), dysmenorrhea (painful menses), PCOS (polycystic ovarian syndrome), and endometriosis.
After this webinar you will be empowered to understand these common disorders through an Ayurvedic lens and walk away with some common treatments, therapies, and support for any individual experiencing these imbalances.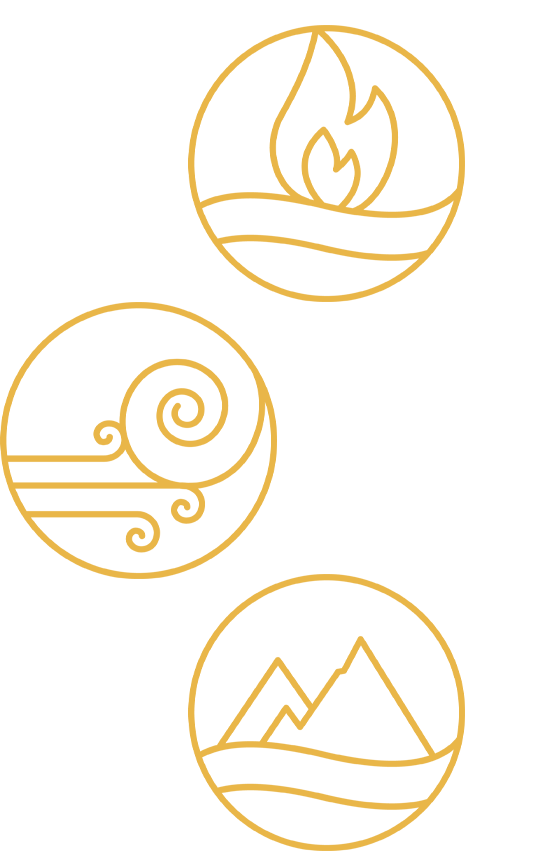 Moving Towards Harmony
According to the ancient healing science of Ayurveda you were born perfectly. At the time of your conception, a variety of factors come into play to create the unique being that you are. Your unique make-up is still a combination of the 5 elements of Ether (space), Air, Fire, Water, and Earth.
Each of these elements is represented in the 3 doshas - Vata (ether and air), Pitta (fire and water) and Kapha (water and earth). You are a unique combination of these doshas - and this ideal state of personal balance is called your Prakruti - defined as "the original or natural form."
In Ayurvedic practice we are often working to rediscover and maintain this harmony because when our doshic make-up is out of balance we become prone to disorders and ill health. We call our current state Vikruti - and depending on the imbalances we are experiencing, we can be left open to certain disorders or diseases. Vikruti can be translated from Sanskrit as 'after creation' - since after the moment of conception, our biological constitution becomes subject to the influence of our experiences and environment.
Ayurveda can be described as a knowledge-based system that allows us to be proactive and preemptive in our own health and care. By knowing our prakruti and understanding our vikruti we can then begin to incorporate specific practices and lifestyle interventions that will support us in our rediscovery and return to harmony.
Topics will we cover in this webinar
Join Vasant Lad, BAM&S, MASc, founder and director of The Ayurvedic Institute, as he explores common diseases and disorders that can affect the female-sexed body - exploring conditions such as menorrhagia (profuse bleeding during menses), amenorrhea (decreased or lack of menses), dysmenorrhea (painful menses), PCOS (polycystic ovarian syndrome), and endometriosis.
With Vasant Lad you will explore:
The major imbalances that are experienced by female-sexed bodies in the modern world, including menorrhagia (profuse bleeding during menses), amenorrhea (decreased or lack of menses), dysmenorrhea (painful menses), PCOS (polycystic ovarian syndrome), and endometriosis.

Recommended

chikitsa

- therapies - for these common imbalances.
Vasant Lad regularly pauses during the webinar, offering the opportunity to ask questions. All our webinars include ample time at the end for a Q&A.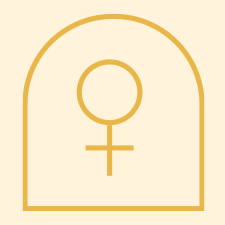 You are interested in learning more about the Ayurvedic framing of the female-sexed body and how you can better support yourself or those in your care.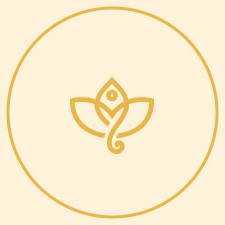 You are a student or a practitioner of Ayurveda yourself, looking to learn additional insights from a master with over 50 years of experience in Ayurvedic practice.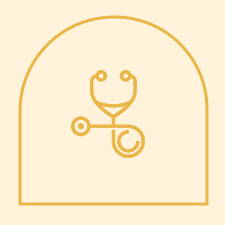 You are a medical or healthcare professional interested in learning how certain Ayurvedic techniques and methods can further support your clients or patients.
Please note: In the live Q&A section of the webinar it is not possible for Vasant Lad to answer all the questions shared, so our moderators select those questions that have application to the wider audience, and only questions related to the topic of the webinar will be considered. Thank you!
Usage of the term "Women" and "Female": We appreciate that these are broad terms and their usage may feel exclusionary. We openly invite anyone who wishes to learn about the cycles of the female-sexed body (bodies that menstruate) to attend this webinar. We are all students of Ayurveda and we actively encourage deeper connection to our own selves and our community. All are welcome!
Ayurvedic Visionary & Master

Vasant Lad BAMS & MASc
As the founder and director of The Ayurvedic Institute, Vasant Lad has worked tirelessly for the last 40 years to bring the deep insights and transformative power of Ayurveda to the West. His passion for healing has garnered him respect throughout the world, and he is considered the premiere authority on Ayurveda outside of India. His webinars offer the essence of decades of teaching and clinical practice, providing you with both inspiring theory and rigorous practical application while weaving in his personal spiritual insights
Frequently Asked Questions

What is an AyurPrana Webinar?

Our webinars deliver a virtual experience aimed at fostering transformation. We offer live content from our esteemed and captivating speakers, practitioners, and teachers straight to you! We want as many people as possible to have access to this life-changing content. We make the content easily available for you, whether you are in the comfort of your home, at your favorite coffee shop, or on the beach.
Can I ask the instructor questions during the webinar?

Yes! The live component of any class is interactive. We have a state-of-the-art setup for the speaker to have a life-size view of the audience, as if you are sitting together. There will be designated opportunities to ask questions you have related to the content.

What if I have no background in medicine or Ayurveda? Do I need any background to understand the content in the Webinar?

Our webinars are intentionally accessible for anyone - even those relatively new to Ayurveda. This particular webinar will be best enjoyed by someone with at least an introductory background in the science of Ayurveda. The speaker may become more technical, but we always bring it back to the basics.

How will I view the session?

For live sessions, we will utilize the Zoom platform. You will receive clear instructions on how to join. All you need is good internet access; a laptop, tablet, or phone with video and audio capabilities; and a fresh and open mind!
Recorded classes or the live replays will be accessed through the AyurLearn Portal. Instructions to access your AyurLearn Portal will be emailed to you shortly after purchase.
What if I can't join the during the live broadcast? Can I watch the sessions later?
Absolutely. You will have full access to the recorded sessions for at least 6 months after the live broadcast.
What is your refund and cancellation policy?

Immersions may be canceled up to 72 hours prior to the start date of the session. Please contact care@liveayurprana.com to submit a request for cancellation.

What if I am having technical problems during the live webinar?

You can reach us immediately by utilizing the chat feature in Zoom or emailing care@liveayurprana.com . We will be continuously checking these so that we can respond to you promptly.