with Vasant Lad, BAM&S, MASc
Join the Journey!
Register for all 5 seminars about How Emotions Manifest in Organ Health & receive FREE bonuses!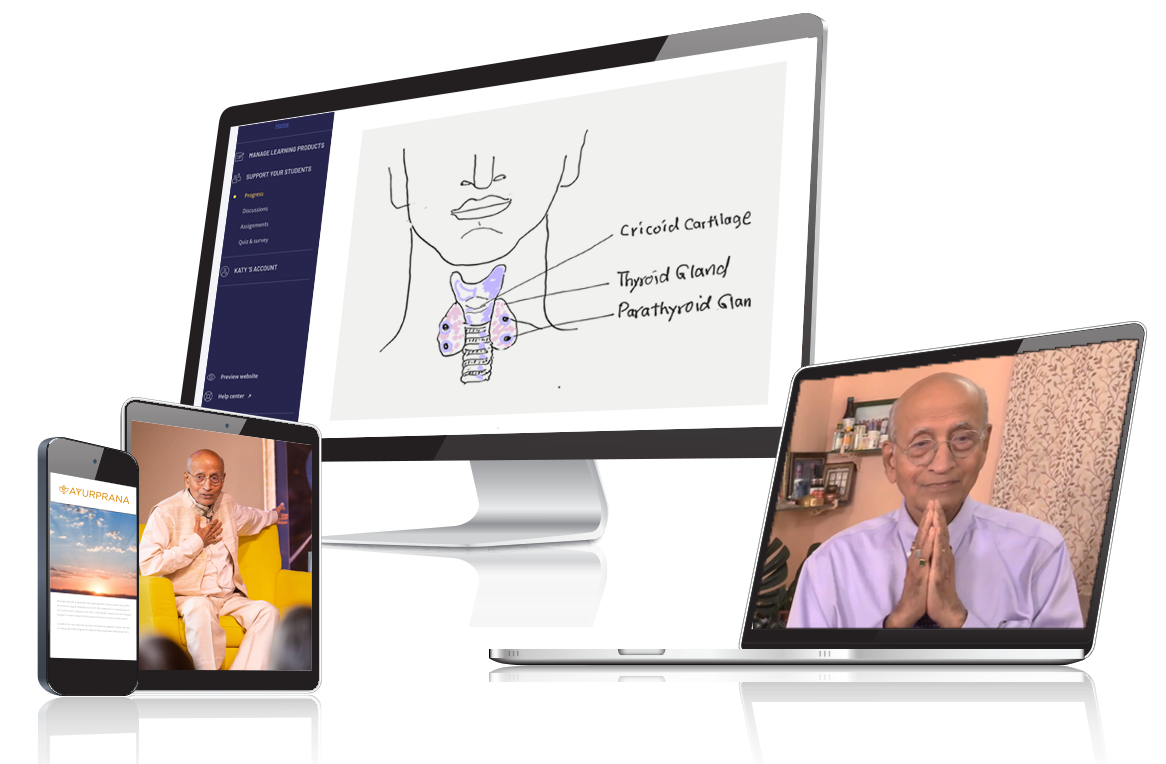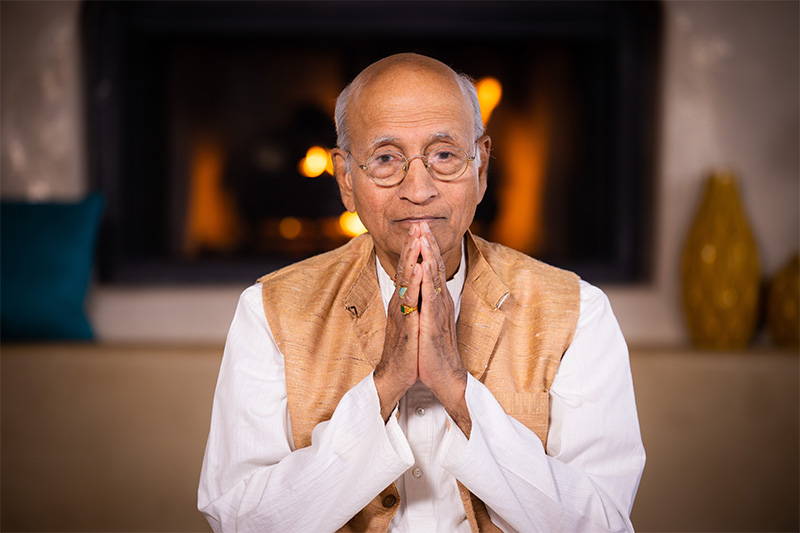 Come explore the intricate connections between our emotional states and the organs of the body - and how understanding these relationships can help improve our overall health and wellness.
Join globally celebrated Ayurvedic physician and scholar Vasant Lad, BAM&S, MASc, in this deep dive into how undigested or poorly processed emotions can lodge in specific organs - while exploring the pathologies and diseases that can manifest as a result.
You will come away with a deeper understanding of the connection between organs and emotions as well as with practical tools such as meditation, pranayama and herbs to cleanse and support these organs on a subtle level.
In this first of five sessions on How Emotions Manifest in Organ Health, we'll set the foundation for how emotions crystalize in the body and touch on what's to follow:
Thyroid Health, Self-expression and Guilt:
Unprocessed emotions or unexpressed feelings, such as guilt, can lodge in the thyroid in turn, causing disruption to healthy thyroid function, affecting metabolism and energy levels. Explore Ayurvedic approaches to release guilt, nurture thyroid health, and achieve emotional balance through harmonious expression as we navigate this powerful organ intertwined with the throat chakra.
Lung Health and Grief: Releasing deep Kapha
The heavy emotion of grief finds its dwelling in the lungs, influenced mostly by Vata and Kapha doshas. An imbalanced Prana or Vata can lead to respiratory issues such as shallow breathing, lung discomfort, and heightened emotional unrest. Join us on our quest to learn how to release grief and restore lung vitality through various practices including pranayama
Liver Health and Anger: Navigating Pitta Type Emotions with Ease
Pitta dosha governs the liver, where anger, frustration and irritability tends to manifest and lodge. Excessive, undigested, or unexpressed anger can congest the liver, impacting its detoxifying abilities and many other vital functions. Explore ancient Ayurvedic insights to transform anger into understanding, nurture liver health, and promote emotional harmony.
Heart Health and Love
The heart, whose functions are mostly overseen by Vata and Pitta doshas, thrives on clear perception and profound understanding of our reality. When the heart is open and balanced, love and compassion flow freely and there is a natural emotional well-being. When emotions such as sorrow, hurt or betrayal go undigested, they can lodge in the heart and pericardium, creating physical imbalances such as palpitations, pain, inflammation and cardiac disease. Discover how to cultivate love, compassion, and heart vitality.
Embrace the Dosha-Emotion-Organ Connection
Unveil the intricate dance between emotions, doshas, and organs through our enlightening webinars.
You have an interest in how subtle emotional and mental fields have an influence on the physical body, and want to gather insights and practices that support you in regulating these imbalances in yourself.
You are an Ayurvedic practitioner wanting to dive deeper into this topic with world-renowned Ayurvedic physician and scholar Vasant Lad as he shares his insights from over 4 decades of practical experience - in order to better assist your clients on their journeys of holistic healing.
You are a healthcare provider working with the body or the mind, looking to gain an Ayurvedic understanding of how emotions play a role in disease manifestation with supporting practices you can share with your patients or clients to help them process emotional experiences.
This webinar has been created with everyone in mind. No prior technical knowledge is necessary, but a foundational understanding of Ayurveda and the doshas may assist you in getting the most out of this webinar! You will not need any special tools for this webinar.

There will be a tea break approximately halfway through the webinar. Vasant Lad will give plenty of time for questions both in the middle and at the end of the session.
Please note: In the live Q&A section of the webinar it is not possible for Vasant Lad to answer all the questions shared, so our moderators select those questions that have application to the wider audience, and only questions related to the topic of the webinar will be considered. Thank you!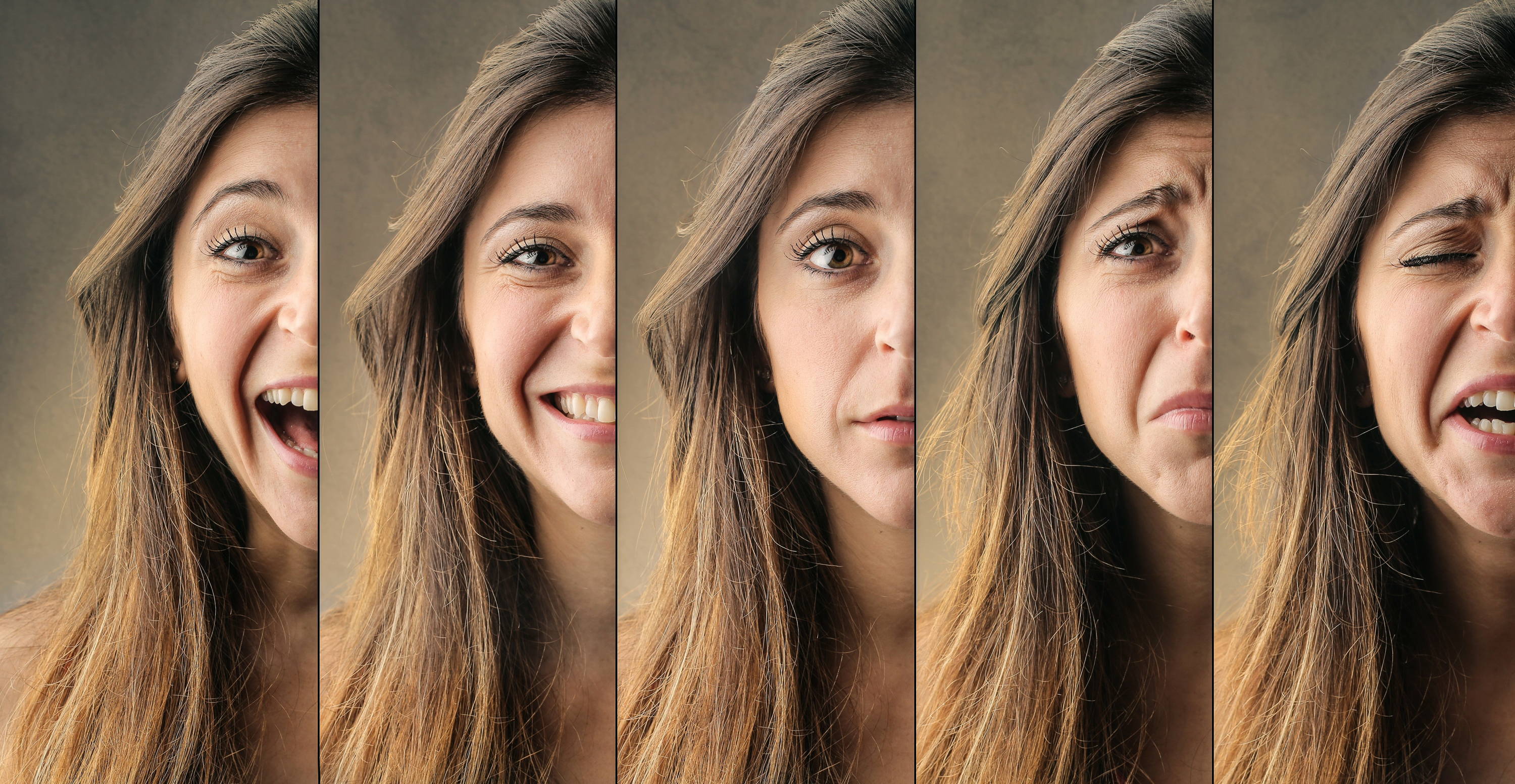 Experiencing Emotion: A Human Reality
Emotions are the natural responses of the human being to our daily interactions with our environment and relationships. They are the result of the encounter of the outer reality with the inner one, and particularly with our memories. Depending on whether our past memory was positive or negative, we may respond to the same situation with joy, happiness or sadness, anger or frustration. The nature of these emotions is to arise and flow through us unimpeded, just as tides ebb and flow. As emotions arise, we can pay them attention and listen to them in order to increase our self awareness and allow insight to unfold.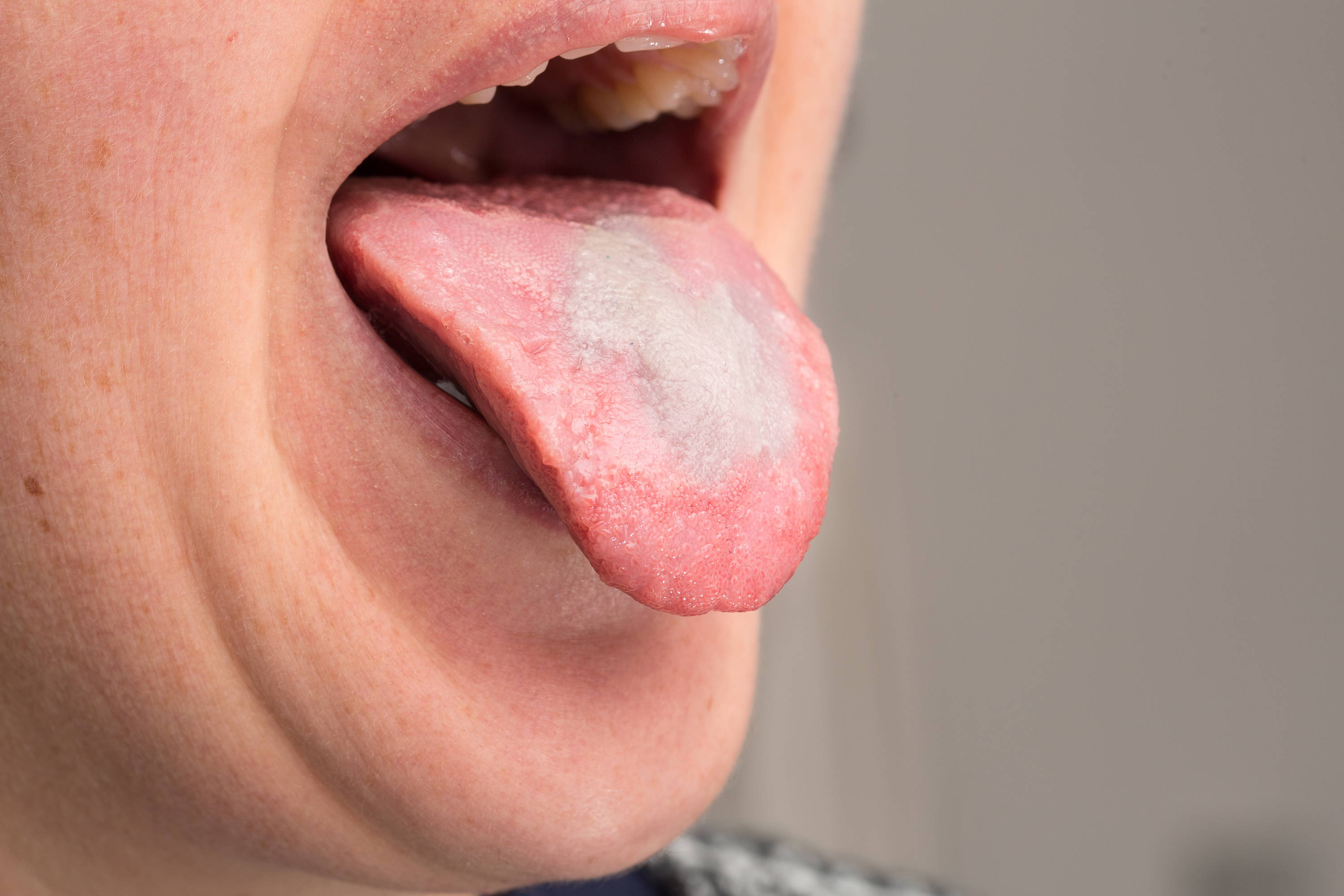 Crystallized emotion and toxins (Ama)
Modern life often does not equip us to watch our emotions in this way. Instead of listening and observing our emotions, we do not have the necessary tools to process them, and instead of the emotion flowing through us we end up being overcome with them, or suppressing them. By 'controlling' our emotions in this way, we block their natural movement and cause them to lodge, undigested into our connective tissue. Just as poorly digested food in our GI tract becomes Ama (toxins) and enters the deeper tissues, this mental/emotional Ama crystallizes and stays in the body, causing blockages of the subtle and physical channels.

Emotions and their affinity to doshas and organs
From an Ayurvedic perspective, each emotion has a doshic quality (as Vata, Pitta, or Kapha) and an affinity with specific organs in the body system. For example, an emotion like grief will tend to lodge in the lungs, while anger will remain in the liver. As time goes on and these obstructions remain in their associated organs, pathologies may develop. A person experiencing deep seated, unprocessed grief may experience pathologies associated with the lungs such as tightness in the chest, cough, wheezing and asthma.
with Vasant Lad, BAM&S, MASc
2 hour webinar | Cost: $100
Ayurvedic Visionary & Master

Vasant Lad BAMS & MASc
As the founder and director of The Ayurvedic Institute, Vasant Lad has worked tirelessly for the last 40 years to bring the deep insights and transformative power of Ayurveda to the West. His passion for healing has garnered him respect throughout the world, and he is considered the premiere authority on Ayurveda outside of India. His webinars offer the essence of decades of teaching and clinical practice, providing you with both inspiring theory and rigorous practical application while weaving in his personal spiritual insights.
Frequently Asked Questions



How will I view the session?
For online viewing, we will utilize the Zoom platform. You will receive clear instructions on how to join. All you need is good internet access; a laptop, tablet, or phone with video and audio capabilities; and a fresh and open mind!
Recorded classes or the live replays are available for online participants, and can be accessed through the AyurLearn Portal. Instructions to access your AyurLearn Portal will be emailed to you shortly after purchase.
What if I have no background in medicine or Ayurveda? Do I need any background to understand the content in the seminar?
Our seminars are intentionally accessible for anyone - even those relatively new to Ayurveda. The speaker may become more technical, but we always bring it back to the basics.

Can I ask the instructor questions during the seminar?
Yes! The live component of any class is interactive. We have a state-of-the-art setup for the speaker to have a life-size view of the audience, as if you are sitting together. There will be designated opportunities to ask questions you have related to the content.

What if I can't join the during the live broadcast? Can I watch the session later?
Absolutely. Online participants will have unlimited access to the full recorded sessions after the live broadcast.
What if I am having technical problems during the live seminar?
You can reach us by utilizing the chat feature in Zoom or emailing care@liveayurprana.com . We will be continuously checking these so that we can respond to you promptly.

What is your refund and cancellation policy?
Programs with live content may be canceled up to 72 hours prior to the start date of the program. Pre-recorded programs are non-refundable. Please contact care@liveayurprana.com to submit a request for cancellation.

Do you offer PACE credits for this seminar?
PACE stands for Professional Acknowledgment for Continuing Education. At the end of your course you will receive a certification that reflects the number of hours completed. The National Ayurvedic Medical Association (NAMA) will generally provide you with 1 PACE credit per hour of instruction. AyurPrana does not offer these credits ourselves and we are not registered with NAMA - nor do we facilitate the submission to NAMA for credit hours, this needs to be competed by the attendee themselves. Our courses ARE accepted for PACE credits - after your course completion, you can submit to NAMA for your PACE credits. Visit NAMA here for more details: https://www.ayurvedanama.org/pace
Got questions? We have answers!