Breath of Life
A 21-Day Pranayama Immersion
5+ hours of instructional video content and daily practices from Ayurvedic Practitioners and breath coaches

Learn 8 Pranayama practices from world-renowned Ayurvedic Physician and Yogi, Vasant Lad (BAM&S, MASc) himself!

Download beautiful learning aids on each of the 8 breathing techniques to support you as you practice

A daily activity tracker to mark your performance over the 21 days

Access to an online forum for questions, comments, community building, and support from qualified Ayurvedic Practitioners

Indefinite access to on-demand content - accessed through your personal AyurLearn portal - so you can come back and revisit what you learn

Breath of Life
A 21-Day Pranayama Immersion
5+ hours of instructional video content and daily practices from Ayurvedic Practitioners and breath coaches

Learn 8 Pranayama practices from world-renowned Ayurvedic Physician and Yogi, Vasant Lad (BAM&S, MASc) himself!

Download beautiful learning aids on each of the 8 breathing techniques to support you as you practice

A daily activity tracker to mark your performance over the 21 days

Access to an online forum for questions, comments, community building, and support from qualified Ayurvedic Practitioners

Indefinite access to on-demand content - accessed through your personal AyurLearn portal - so you can come back and revisit what you learn
Learn with esteemed teachers and Ayurvedic practitioners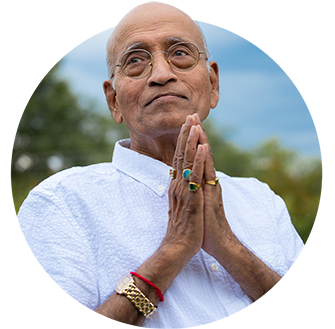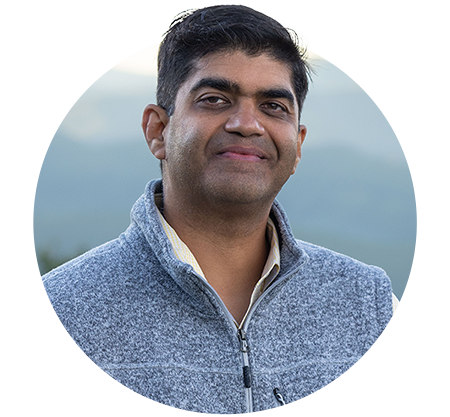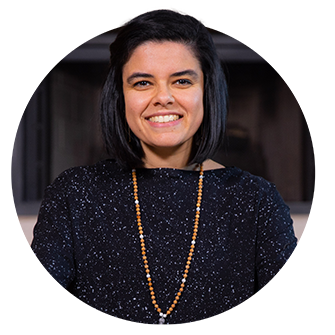 Nishita Shah, CAP, E-RYT 500, C-IAYT
Join this immersive online course to dive deep into the 8 core pranayama (breath work) practices as taught and recommended by Vasant Lad, BAM&S, MASc to begin working with your breath on a daily basis to improve your overall health and wellbeing.
Hear from our 2 core breath coaches, Mitesh Raichada and Nishita Shah, about what you can expect from this course - from the content, to the process, and eventually the incredible benefits!
Learn ancient breathing techniques from a living master!
Here is one of the instructional videos where world-renowned Ayurvedic Physician and author, Vasant Lad, BAM&S, MASc, demonstrates Sheetali - a pranayama technique with many benefits including helping to cool the body and mind.
Topics we will cover in this course
Through our online portal we will guide you in learning these 8 different pranayama techniques with instructional videos from Vasant Lad, BAM&S, MASc, himself. We will also provide you with daily challenges, guides for building regular practice, and opportunities to share your insights and learn in community.
The Pranayama techniques we will practice together:
Bhastrika

The Bellows Breath

Kapala Bhati

Anuloma Viloma

Agni Sar
And 3 more! …
By the end of this course you will be able to practice the fundamentals of Vasant Lad's 8 core pranayama practices - crafting a morning routine, allowing you to connect deeply with your true Self and PRANA!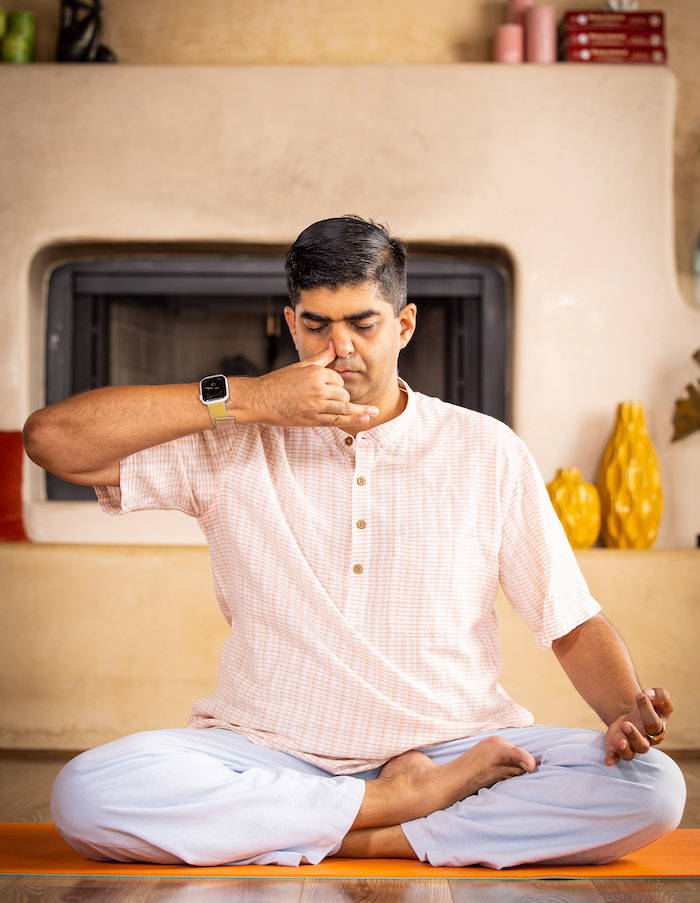 Benefits we can realize with a dedicated Pranayama Practice:




Stronger metabolic capacity

Healthier emotional regulation

Supports hormonal regulation

Better sleep—wake up feeling refreshed

Supports detoxification of the subtle body and channels
You are curious about breath work, perhaps you've been exposed to a few practices and want to deepen your practical and physical knowledge of these techniques through an Ayurvedic lens while in community.
You are an Ayurvedic Practitioner or professional interested in the opportunity to learn these core pranayama techniques, as taught by internationally-renowned Vaidya Vasant Lad, BAM&S, MASc, for use in your own practice for the benefit of your clients and community.
You are a medical or healthcare professional and want to experience and understand how these breath work practices can be employed for the benefit of yourself and your patients or clients.
This course is designed to be beneficial to all levels of interest, from total beginner to those with an established pranayama practice who wish to learn these particular practices, as taught by Vasant Lad, BAM&S, MASc.
If you have had a recent surgery (i.e. work done internally) we recommend you wait to physically practice. But you are more than welcome to join the immersion to learn and be a part of the community.
Those with any health concerns are welcome to reach out to us at - care@liveayurprana.com - we're happy to discuss any queries with you.
Take a moment - right now.
And take a big inhale - through your nose, if you can -
And just before you exhale, think
And then through your mouth, with an audible sigh,
There we go. How do you feel? The breath is a powerful lever to shift our states of being - come discover what your breath can unlock in you!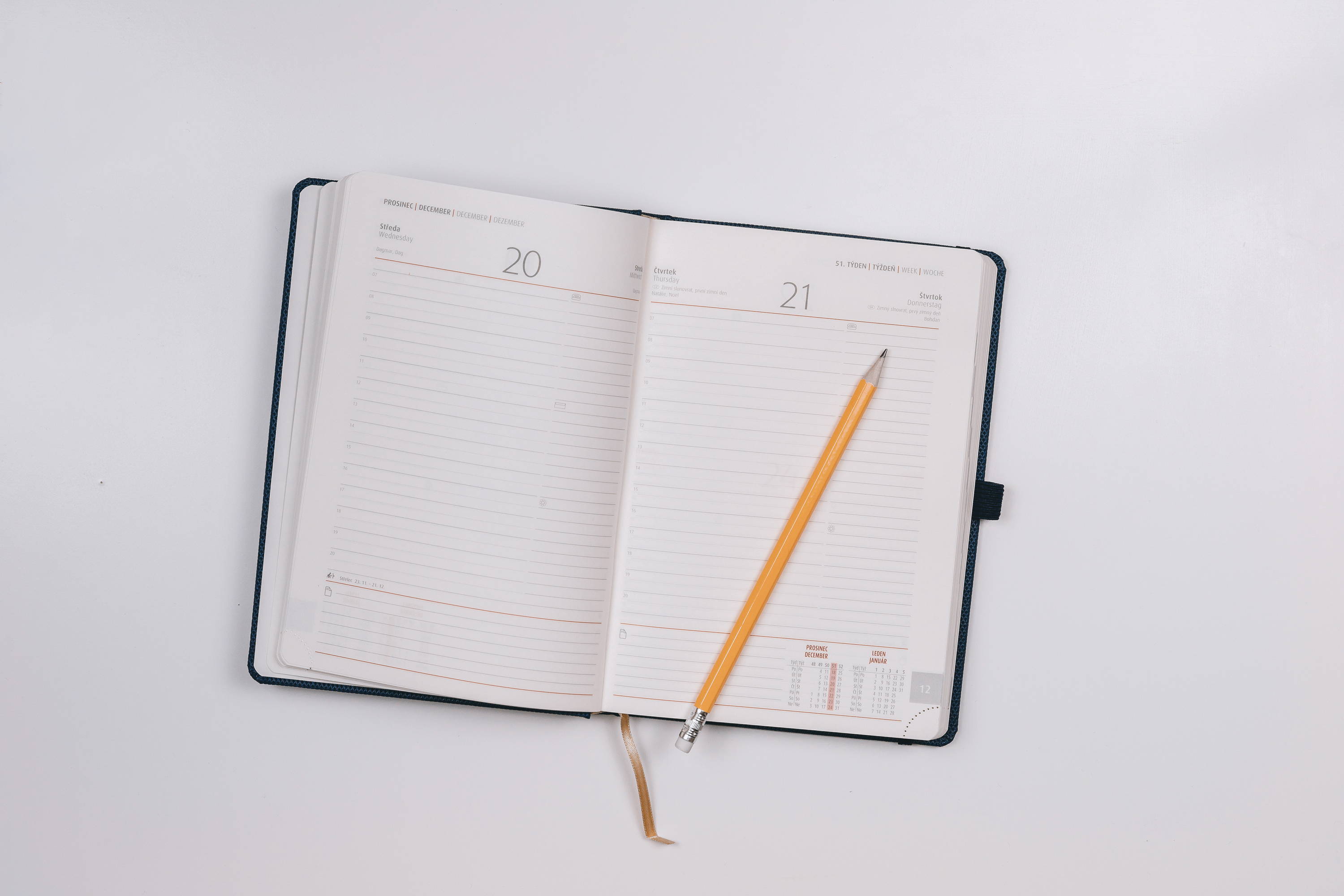 Why is this course built around 21 days of practice?
21-days is how long it takes us to develop a new habit. To help with this we will be there with you in our dedicated online support group where you can ask questions, post videos or images, and get feedback. This is how we support you in making a positive change to your routine, another addition to your self-care each day.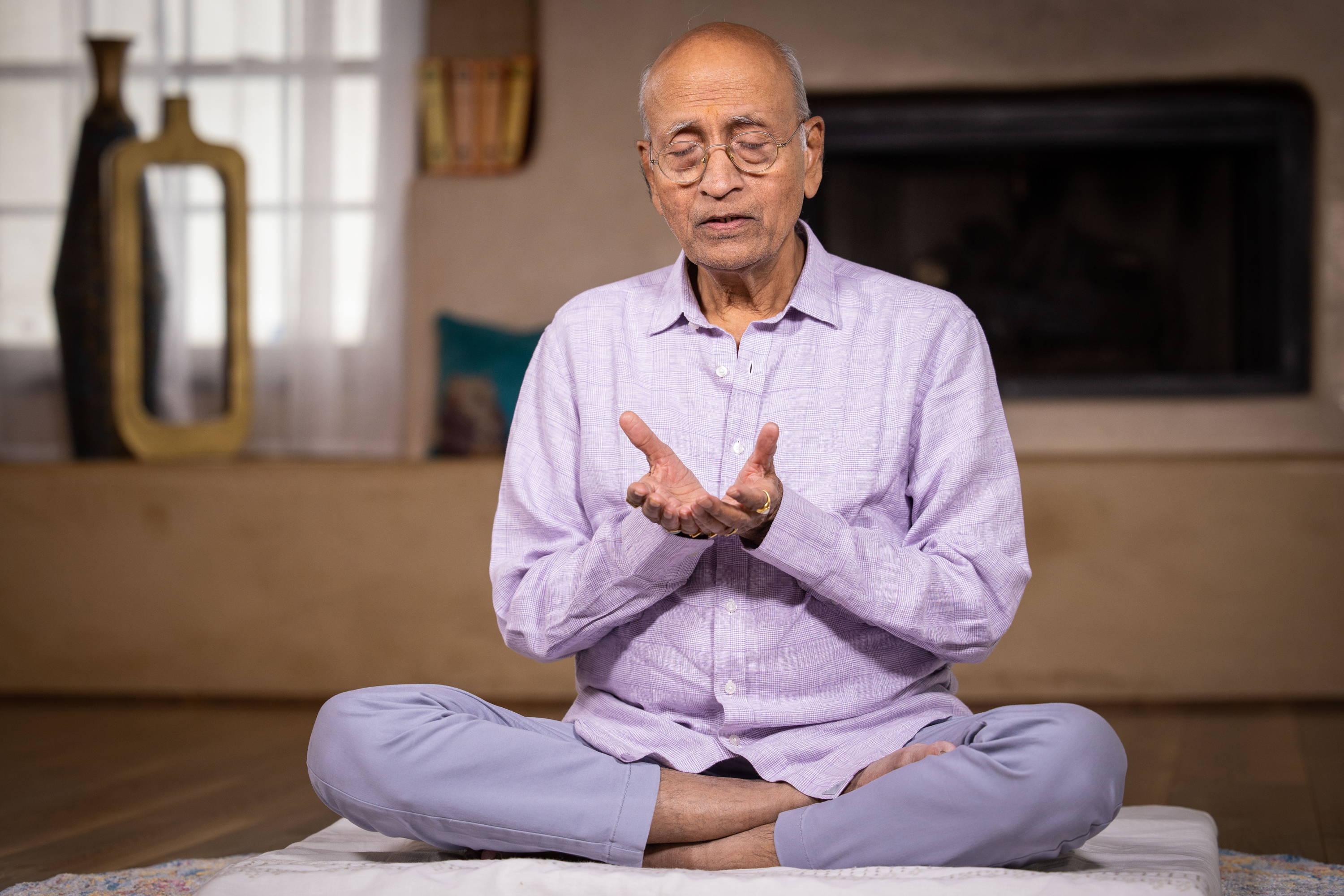 Specialized techniques from globally celebrated Ayurvedic physician Vasant Lad
The 8 pranayama practices taught in this immersive online course are those used by Vasant Lad, BAM&S, MASc, founder and director of The Ayurvedic Institute - and usually only taught in this manner to his students in the ASP programs. In your learning portal you will receive 8 instructional videos - led by Vasant Lad - so that you can learn these techniques from the master himself!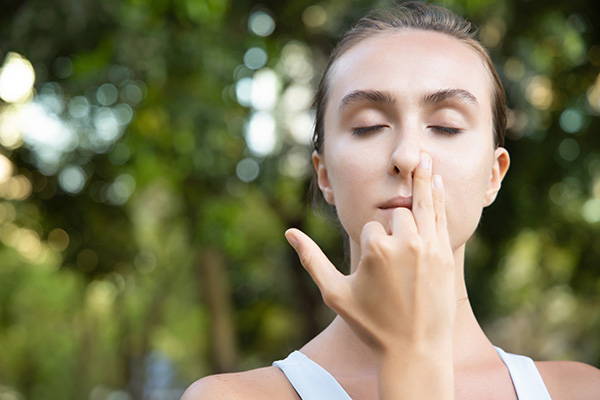 Pranayama - harnessing your life force
Pranayama, is the ancient Ayurvedic and yogic practice of harnessing and focusing on the breath. Prana, in Sanskrit means "vital life force", and yama means to gain control of. In this energy system - the life force of prana lives in the breath, so our Pranayama practice is a means to direct healing within ourselves.
In Ayurveda we believe breath is life, that we are buoyed by the breath, one after the other. It's our anchor to the present moment. When we learn to harness and work with our prana through the breath we empower ourselves with a reliable healing tool and calming, steadying practice.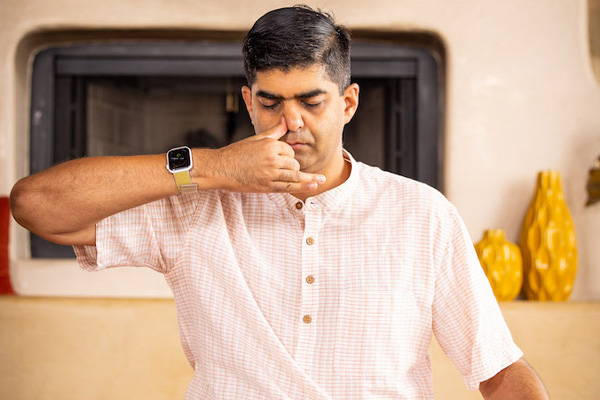 Experienced teachers and personal coaches
Nishita has been practicing Vasant Lad's 8 pranayama techniques for over 10 years and is lead Ayuryoga faculty at The Ayurvedic Institute - creating curriculum and leading the 200 and 300hr teacher training for the past 4 years.
Mitesh has been practicing these same pranayama techniques for over 15 years and is senior vice president and faculty member at The Ayurvedic Institute. Mitesh has a deep passion for breathwork and its impact on the human body - and has spent countless hours studying and practicing breathwork for his own wellness, as well as guiding clients through this transformative experience.

All the sessions for this course are recorded by our incredibly talented production team and you will be given access to your own AyurLearn portal where you can view all the lessons. There are 8 pranayama instructional videos led by Vasant Lad, BAM&S, MASc.
Practice time / Homework requirements
There are daily practice requirements for the entirety of the course - at no more than 35 minutes per day.

All pre-recorded content and all sessions will be added to your AyurLearn portal - you will have access to this content indefinitely - where you can watch them at your own pace! You will be able to return to this portal at any time to rewatch these lessons, or brush up on topics later!
There will be a private Community group for this course, supported by Ayurvedic Pratitioners, where you can join discussions, post questions, and get to know your fellow students a little better! You can also post questions here for Nishita and Mitesh to answer.

Get answers to your questions through our community portal or during any of our live community Q&A sessions where you can post your questions - you can also reach out to our care team at care@liveayurprana.com for support at any time.
Breath of Life:

A 21-Day Pranayama Immersion
Cost: $299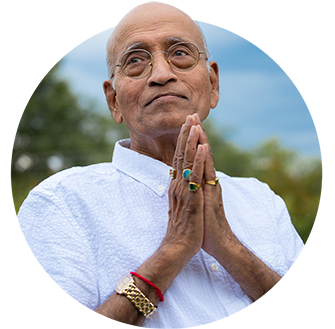 Ayurvedic Visionary & Master

Vasant Lad BAM&S, MASc
As the founder and director of The Ayurvedic Institute, Vasant Lad has worked tirelessly for the last 40 years to bring the deep insights and transformative power of Ayurveda to the West. His passion for healing has garnered him respect throughout the world, and he is considered the premiere authority on Ayurveda outside of India. His webinars offer the essence of decades of teaching and clinical practice, providing you with both inspiring theory and rigorous practical application while weaving in his personal spiritual insights
AyurPrana Founder and Immersion Guide

Mitesh Raichada, CAP
Mitesh's passion for Ayurveda was first cultivated while studying to become a certified practitioner under Vasant Lad. An enthusiastic and unyielding seeker of knowledge, Mitesh studied Indian philosophy at the Tattvajnana Vidhyapeeth in India, Jyotish with Hart deFouw, holds a Reiki Level 1 certification, and has undertaken intensive clinical immersion programs with Vasant Lad in India.
These days, Mitesh is busy being the Executive Vice President of the Ayurvedic Institute, but before that, he co-founded a highly successful real estate and hospitality company. His zeal for building powerful leaders and creating mindful business cultures overflows into the classrooms he leads with compassion and insight.
When not studying, teaching, or practicing, you can find Mitesh playing his bass guitar or enjoying the limitless beauty of nature.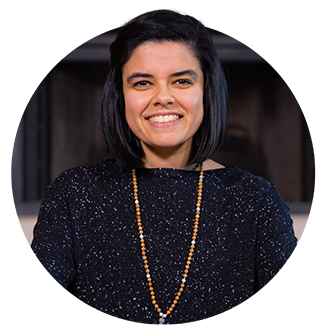 Nishita Shah, CAP, E-RYT 500, C-IAYT

Before being called to Ayurveda, Nishita received a Bachelor of Science in Psychology at the University of Alabama, and what fascinates her most is how her studies in human psychology overlap with the ancient wisdom of Ayurveda. She feels blessed to have the opportunity to continue her healing education in the latter subject at the Ayurvedic Institute.
Under the tutelage of Vasant Lad, Nishita became both an Ayurvedic Practitioner and an enthusiastic Ayuryoga Instructor. Throughout her career, including during the time she spent in her own private practice prior to joining our team, Nishita's work has been fueled by a devotion to healing through nutrition and yoga.
She continues to dive deep into yoga and has used it as a catalyst for healing for all of her clients. Currently, she serves as a lead instructor and trainer at The Ayurvedic Institute in their yoga department, serves as lead support for yoga for AyurPrana, and actively teaches Ayuryoga (as taught by Dr. Lad) at Asheville Yoga Center.
Frequently Asked Questions

What is an AyurPrana Recorded Immersive Course?

Our study-on-demand courses deliver a virtual experience aimed at fostering transformation. We offer highly-produced recorded content from our esteemed and captivating speakers, practitioners, and teachers - that allows you to study at your own pace! We support your learning through dedicated online community forums where you can get quick responses to your questions. We make the content easily available for you, so you can keep learning whether you are in the comfort of your home, at your favorite coffee shop, or on the beach.
Can I ask the instructor questions?
Yes! We have a dedicated online community forum where you can ask additional questions related to the content of the course, learn from others, and get to know your immersion friends! You can also reach out to our Care Team at anytime if you need additional support - care@liveayurprana.com
What if I have no background in medicine or Ayurveda? Will I still be able to understand the content?
This course is designed to be beneficial to all levels of interest, from total beginner to those with an established pranayama practice who wish to learn these particular practices, as taught by Vasant Lad, BAM&S, MASc.
How will I view the session?
For live sessions, we will utilize the Zoom platform. You will receive clear instructions on how to join. All you need is good internet access; a laptop, tablet, or phone with video and audio capabilities; and a fresh and open mind!
Recorded classes or the live replays will be accessed through the AyurLearn Portal. Instructions to access your AyurLearn Portal will be emailed to you shortly after purchase.
What if I am having technical problems?
You can reach us by emailing care@liveayurprana.com or give us a call at (505)204-7026. Our care team is online Monday through Friday from 9am - 5pm ET.
Do I need to have an existing practice of pranayama or yoga?
No! This course is great for all levels...whether you have an existing practice or not, you will learn something new.
I just recently got diagnosed with COVID, can I still practice?
Pranayama is actually great for post-COVID recovery. We welcome you to the course to learn and then practice once you have fully recovered.
I am pregnant, can I practice?
We recommend you speak to your health care provider before joining this immersion.
What is your refund and cancellation policy?
Programs with live content may be canceled up to 72 hours prior to the start date of the program. Pre-recorded programs are non-refundable. Please contact care@liveayurprana.com to submit a request for cancellation.
Got questions? We have answers!
Contact us at care@liveayurprana.com or utilize the chat feature on www.liveayurprana.com and we'd be happy to help!