Bye Bye Boogers -
Seasonal Immunity for Kids Webinar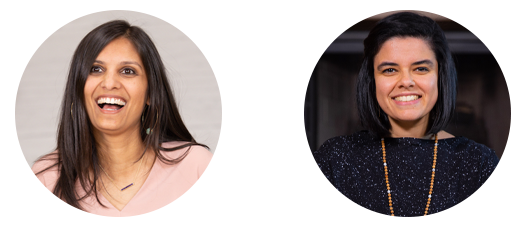 Vrinda Devani & Nishita Shah
Bye Bye Boogers -
Seasonal Immunity for Kids

Practical Mantra:
Online Gathering
A life changing journey into the power and yoga of sound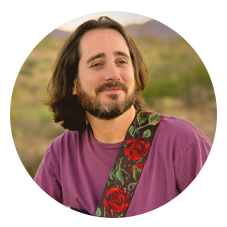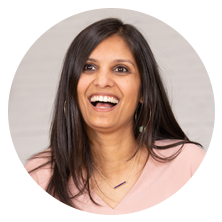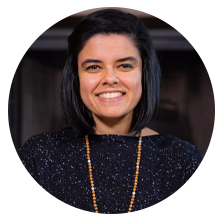 Bye Bye Boogers -
Seasonal Immunity for Kids

Tuesday, September 6, 2022
Practical Mantra:
Online Gathering
A life changing journey into the power and yoga of sound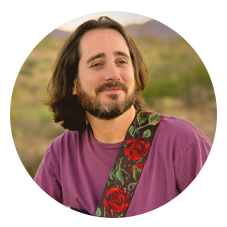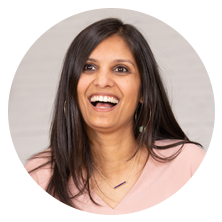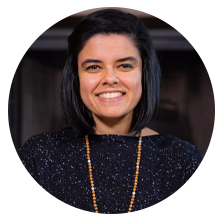 Practical Mantra:
Online Gathering
A life changing journey into the power and yoga of sound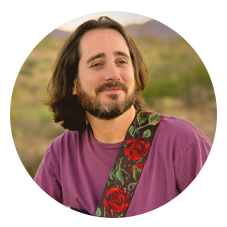 The webinar is 2 hours long with 30 min Q&A at the end

A Zoom link is posted in the AyurLearn portal and an email will also go out with the link a few hours before we go live. A replay of this live session will be available in the AyurLearn portal.

Includes access to a free 1 hour Introduction to Ayurveda video with Vasant Lad, BAM&S, MASc, Founder and Director of The Ayurvedic Institute.
Join all 3 of our back to school offerings for only $175!
Your DIY Guide to the Kapha Season
With summer vacation coming to a close in the northern hemisphere, our little one's are getting ready to see all their friends and get back into the swing of school life and play dates - and with autumn just around the corner, we're going to be back in cold and flu season before we know it.
For many parents, this means spending a significant amount of time at home with our children and running the risk of the rest of the family (ourselves included) getting sick. Before too long we're spending our time at the pharmacy or in our doctor's rooms looking for support in fighting off these infections.
This is where Ayurveda can lend a hand, as an ancient holistic health and wellness system that is empowering in it's preventative approach. In this webinar, you will be introduced to the Ayurvedic understanding of the winter season, how it relates to our little ones, and how we can better support them through these natural transitions in life. This webinar will equip you with a few home remedies that can easily be made at home in your kitchen-pharmacy!
Join Vrinda Devani, MD, CAP & RYT, a board-certified OBGYN and AyurPrana's Medical Director, alongside Nishita Shah, CAP, E-RYT 500, C-IAYT, Ayurvedic Practitioner and faculty at The Ayurvedic Institute as they explore how we can use ancient Ayurvedic wisdom and some simple home remedies to support our kiddos this cold and flu season!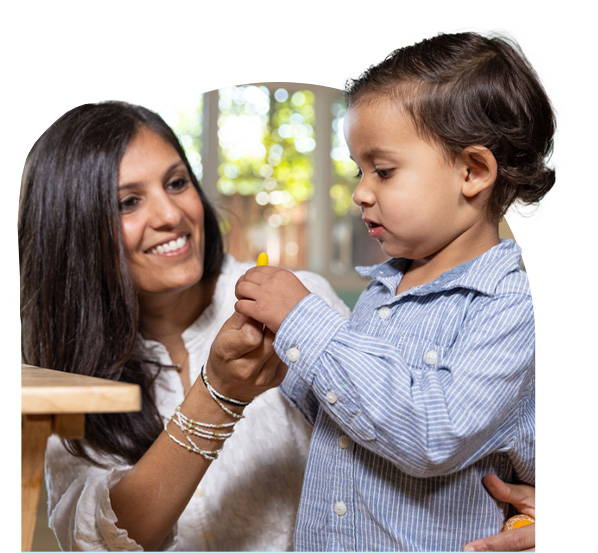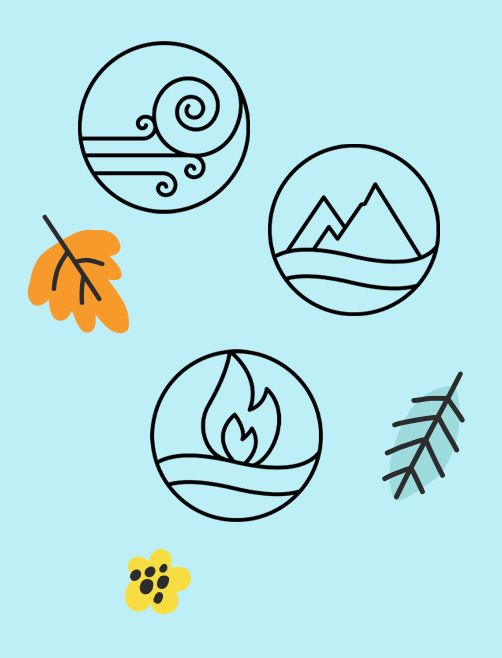 What is Kapha Season?
The 3 Doshas: Vata, Pitta, and Kapha - are a foundational concept in the health and wellness tradition of Ayurveda. The doshas represent energetic forces - that are active within nature and our own bodies - that better enable us to understand and support ourselves, and live in harmony with the world around us.
We are all a unique mixture of Vata, Pitta, and Kapha - and working with these energies is essential to our physiology in some way. Each dosha has a very specific set of functional roles to play in the world and in our body. That said, when the doshas are out of balance, they can have a dramtic impact on a body's health.
In Ayurveda, we hold that the most basic building blocks of all the material in the world are the five elements: ether (space), air, fire, water, and earth.
Vata is characterized by air & ether.

Pitta embodies fire & earth.

Kapha reflects water & earth.
In the modern world, we typically think of the seasons as spring, summer, fall, and winter. However, Ayurveda divides the year according to the most prevalent dosha. The fall and early winter are considered the Vata season, with Kapha arriving in the latter part of winter. Kapha season lasts from the second half of winter through spring, and in many areas that means plenty of wet weather even as the summer approaches.
Along with the cold in the earlier parts of the season, it's the prevailing wetness that defines Kapha season. No matter what our doshic constitution is, we will be influenced by Kapha this time of year. For children this can be even more pronounced as they are in their Kapha stage of life, tied to the earth and the building blocks of nature as their bodies and minds grow and develop.
Fortunately, Ayurveda offers some powerful support to balance the excess Kapha of the winter season and in so doing help our kids get through the season a little easier!
Topics we will cover in this webinar
Join Vrinda Devani, MD, CAP & RYT, a board-certified OBGYN and AyurPrana's Medical Director, alongside Nishita Shah, CAP, E-RYT 500, C-IAYT, Ayurvedic Practitioner and faculty at The Ayurvedic Institute as they explore how we can use ancient Ayurvedic wisdom and some simple home remedies to support our little ones this cold and flu season!
We will explore together:
Diving into immunity from an Ayurvedic point of view

Understanding Kapha (the earth and water elements) and how this is foundational in the development of a child and how it can also make our children more susceptible to colds and flu.

Learn a handful of key DIY recipes for home-remedies (both topical and oral) that can support your family through the winter season.
All our webinars include ample time at the end for a Q&A!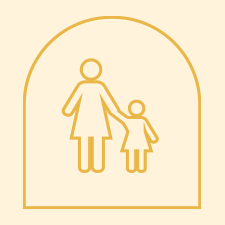 You are a parent or child minder interested in learning more about the Ayurvedic approach to the winter season and exploring practical solutions to better support the children in your care.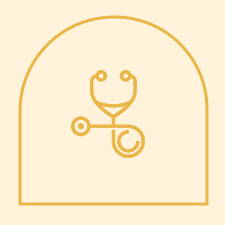 You are a medical or healthcare professional interested in learning how certain Ayurvedic techniques and methods can further support your young patients and their parents.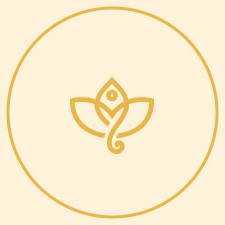 You are an Ayurvedic Practitioner looking to deepen your understanding of child immunity as it relates to the Kapha season and learning the home remedies to better support your clients.
AyurPrana Medical Director

Vrinda Devani,
MD, CAP & RYT
Vrinda's dedication to empowering women towards vibrant health and living shines through in her practice as a board-certified Obstetrician and Gynecologist, and as an Ayurvedic Practitioner. After studying under Vasant Lad, Vrinda followed this passion to Nepal, where she studied Ayurvedic women's health with Dr. Sarita Shrestha. Vrinda believes in unfolding the human body's potential through a blend of complementary and allopathic medicine, and so her approach to healing is always extraordinarily well-rounded and compassionate. If she's not speaking or writing for various prestigious audiences on the intricacies of women's health, you might find her in the middle of a flow, as Vrinda is also a lover (and certified instructor) of Ayuryoga.
AyurYoga and Ayurveda Instructor

Nishita Shah, CAP, E-RYT-500, C-IAYT
Nishita is a passionate Ayurvedic practitioner, yoga teacher & trainer, and a certified yoga therapist. While studying at the Ayurvedic Institute (AI), Nishita had the great fortune to learn Ayuryoga with Vasant Lad, BAM&S, MASc, and received her 500-hr AyurYoga certification. Nishita now leads and develops the curriculum for all the Yoga Teacher Trainings at the Ayurvedic Institute for both the 200 & 300-hr programs. Prior to her studies at the Ayurvedic Institute, Nishita attended the University of Alabama at Birmingham where she received a Bachelor of Science in Psychology. Nishita loves cooking and her delicious recipes regularly find their way into our cleanses and onto our dinner tables!
Frequently Asked Questions

What is an AyurPrana Webinar?

Our webinars deliver a virtual experience aimed at fostering transformation. We offer live content from our esteemed and captivating speakers, practitioners, and teachers straight to you! We want as many people as possible to have access to this life-changing content. We make the content easily available for you, whether you are in the comfort of your home, at your favorite coffee shop, or on the beach.
Can I ask the instructor questions during the webinar?

Yes! The live component of any class is interactive. We have a state-of-the-art setup for the speaker to have a life-size view of the audience, as if you are sitting together. There will be designated opportunities to ask questions you have related to the content.

What if I have no background in medicine or Ayurveda? Do I need any background to understand the content in the Webinar?

Our webinars are intentionally accessible for anyone - even those relatively new to Ayurveda. This particular webinar will be best enjoyed by someone with at least an introductory background in the science of Ayurveda. The speaker may become more technical, but we always bring it back to the basics.

How will I view the session?

For live sessions, we will utilize the Zoom platform. You will receive clear instructions on how to join. All you need is good internet access; a laptop, tablet, or phone with video and audio capabilities; and a fresh and open mind!
Recorded classes or the live replays will be accessed through the AyurLearn Portal. Instructions to access your AyurLearn Portal will be emailed to you shortly after purchase.
What if I can't join the during the live broadcast? Can I watch the sessions later?
Absolutely. You will have full access to the recorded sessions for at least 6 months after the live broadcast.
What is your refund and cancellation policy?

Immersions may be canceled up to 72 hours prior to the start date of the session. Please contact care@liveayurprana.com to submit a request for cancellation.

What if I am having technical problems during the live webinar?

You can reach us immediately by utilizing the chat feature in Zoom or emailing care@liveayurprana.com . We will be continuously checking these so that we can respond to you promptly.