An Ayurvedic Guide to a Healthy Pregnancy -
From Preconception to Postpartum
October 3-14, 2022 | 10:30 - 11:30 am (EST)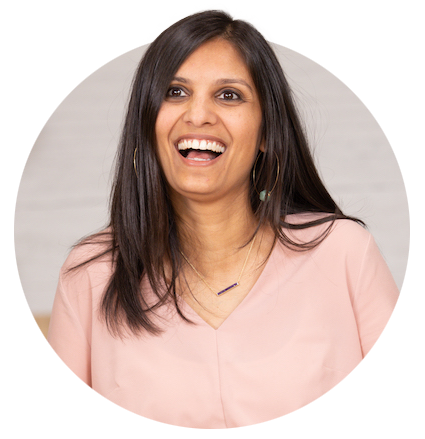 Vrinda Devani, MD, CAP & RYT
An Ayurvedic Guide to a Healthy Pregnancy -
From Preconception to Postpartum
October 3-14, 2022 | 10:30 - 11:30 am (EST)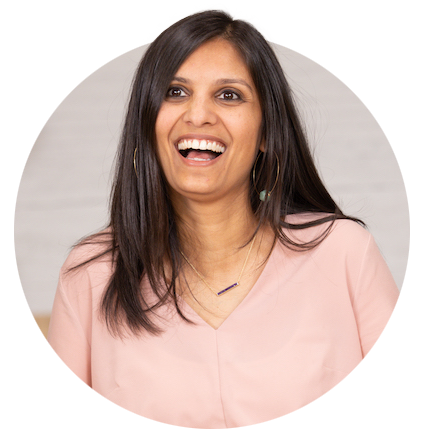 Vrinda Devani, MD, CAP & RYT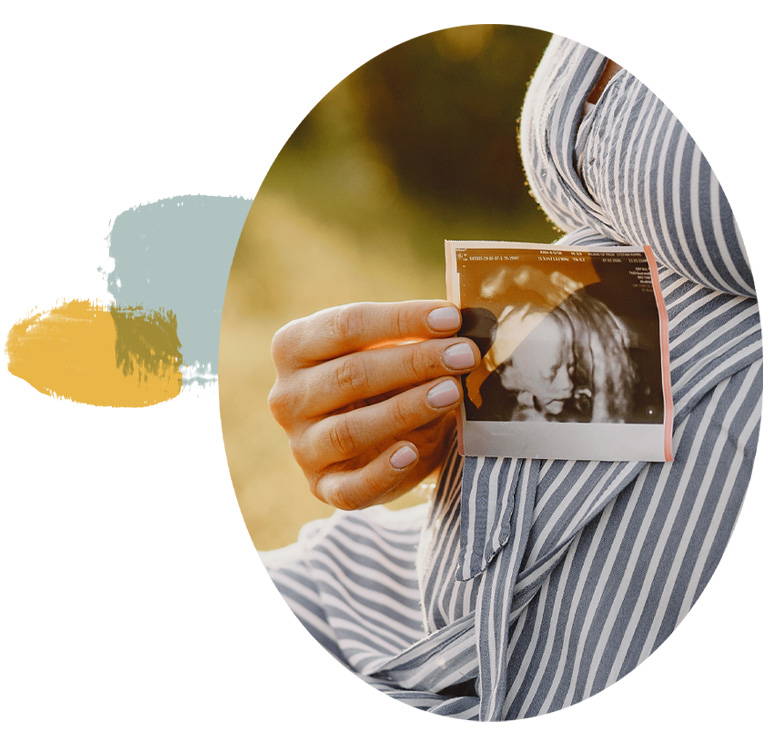 *Early Bird Pricing! Price will increase to $299 on Sept. 20!

Dates:

October 3, 5, 7, 10, 12, 14
Time:

10:30 - 11:30 am (EST)

6-live sessions led by Vrinda Devani, MD, CAP & RYT, a board-certified OBGYN and AyurPrana's Medical Director.

Dedicated Facebook group to share personal findings and explore Ayurveda as it pertains to pregnancy.
*Please note this group closes 10 days after the immersion.

Replays will be made available for 6 months after the course ends through your AyurLearn learning portal.
Ayurveda approaches the miracle of having a child as a journey, preparing the body, mind, and spirit for a healthy and vibrant pregnancy before conception even begins.
Ayurveda is the science of life. And life, just like the cosmos from which it originates, is governed by cycles. It is the highest goal of Ayurvedic practice to help us identify and work within these cycles. It's the root belief of Ayurveda that all wellness, wholeness, and wellbeing emerge from this dance of balance.
The miracle of pregnancy, is the primary and most sacred human cycle, and lies at the heart of Ayurveda. Millions of mothers and healers have lent their insight to the study of Ayurveda over the 5000-years of practice, developing whole schools of knowledge that focus on the holistic health of the female-sexed body - especially around fertility and pregnancy.
With centuries of women sharing their knowledge around pregnancy, Ayurveda offers a unique understanding of the female reproductive cycle through a holistic framework that empowers us to take control of our own pregnancy, to proceed from preconception to postpartum living in the beauty of the experience and supporting ourselves each step of the way.
In this immersive online course we will look at the entire pregnancy cycle from an Ayurvedic perspective, understanding the 4 key factors that impact a pregnancy. We will also explore the importance of both the preconception and the postpartum periods of a pregnancy and how to plan and prepare for optimal health for mother and child throughout these stages. We will also explore Ayurvedic practices and simple home solutions that can help alleviate common issues experienced during pregnancy.
Explore this pregnancy through an Ayurvedic lens with Vrinda Devani, MD, CAP, RYT, and the Medical Director at AyurPrana, whose passion for women's health has led to a career as a board-certified OB/GYN with over 15 years of experience. She has studied women's health with great Ayurvedic teachers, such as Vasant Lad, Dr. Sarita Shrestha, and Claudia Welch. Dr. Devani is a practicing healthcare provider in the U.S.

This is a foundational course and should be able to support any mother on their journey, from preconception to postpartum.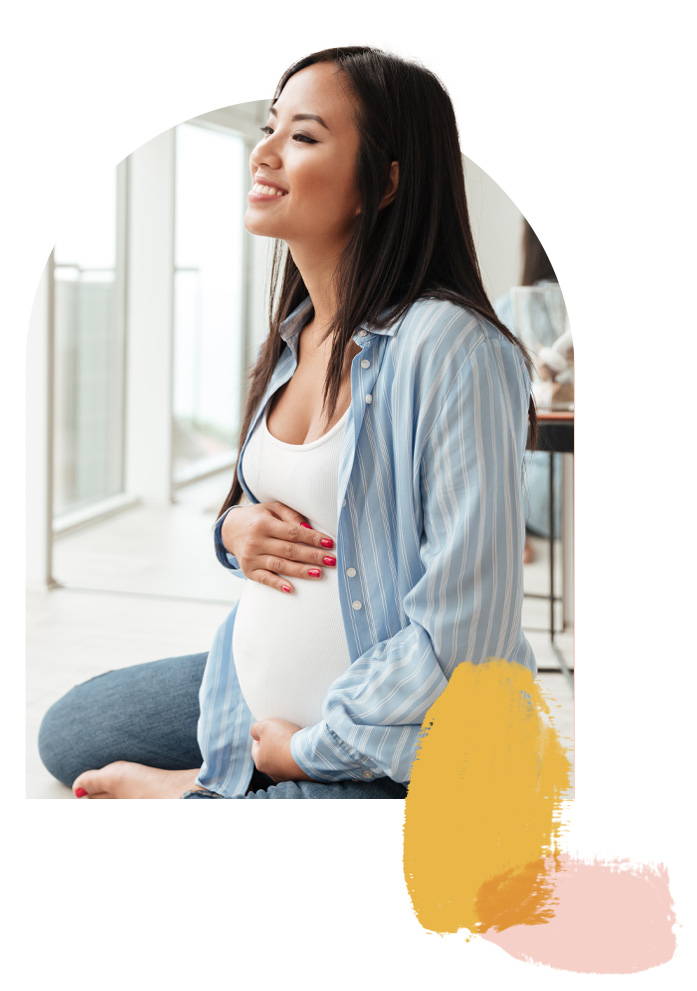 How Ayurveda Can Support a Healthy Pregnancy
The journey of a pregnancy - from preconception to postpartum - is often a heady mix of overwhelming, confusing, and new experiences. The ancient wellness system of Ayurveda is very specific in its recommendations at each stage of this amazing journey - from when we begin discussing having a baby all the way through to supporting mom and child in the postpartum stage. Ayurveda complements the medical care that you may be undergoing during your pregnancy and offers a wholesome and holistic approach that supports your physiological, emotional, and energetic changes.
In Ayurveda, pregnancy is a spiritually significant time for the mother-to-be. A time when self-care becomes a priority for the health of both the mother and the baby. Ayurveda places great focus on prenatal care, in addition to the care during and after pregnancy (postpartum care). Given its holistic and gentle approach, Ayurveda also holds our physical surroundings, emotional security, happiness, and nourishment (physical, emotional, mental) as important considerations in our healthy pregnancy.
Ayurveda's 4 Factors for Fertility
According to the ancient system of health and wellness that is Ayurveda, reproduction of a healthy offspring is determined by four factors in the preconception stage:
Ritu

- timing - this denotes the season, and can signify the ideal time/period for conception

Kshetra

- field / area - this refers to the health of the uterus and the mother's body

Ambu

- nutrients - this signifies the nutritious fluids that bathe the tissues

Beej

- the seed - this is the factor concerning the health of the ovum and sperm
For conception to occur, Ayurveda says that all four of these essential components must work together optimally.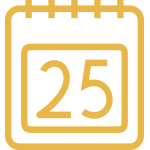 Rtu - Timing
In the preconception stage many parents focus on this one factor more than any other. It begins with the big question - "Are we ready? Is this the right time for a child?" and timing plays a significant role as we track the menstrual cycle to determine when ovulation occurs and the season in which the child will be conceived and birthed.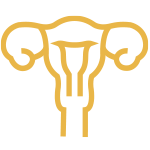 Kshetra - The Field
Like timing, the field represents on a larger scale the entire human body (which applies to the health of the body for both men and women), and on a more intimate scale the field represents the uterus, literally the field in which the seeds are sown. In this our overall physical health supports a healthy field in which the pregnancy can take root and grow.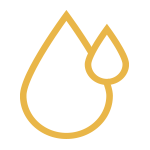 Ambu - Healthy and Nutritious Fluids
When Ayurveda references ambu, it refers to the rich fluids that help to nourish and clean the internal systems of the body - such as those of our plasma, lymphatic system, and our blood. We can expand this definition to also encompass the actual nutrients themselves that feed the male and female alike - these can then include our hormones, vitamins and minerals, and our ojas - the vital energy that rules our immunity, strength, and happiness.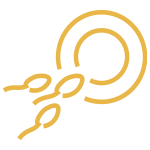 Bija - The Seed
The seed in this case refers to both the egg and sperm. According to Ayurveda, the reproductive tissue is the very last tissue in our bodies to be created - and is nourished by all the food, thoughts, and emotions that we ingest and process. As such, optimal health here benefits from the best we can provide in food, the thoughts, and environment. This is especially true for men, since fully mature sperm are produced, on average, every two months.
What We Will Cover...
Explore the four key factors of pregnancy: rtu (time), kshetra (field), ambu (water and nutrition), and bij (seed)
Discuss the importance of the preconception period and how to plan for optimal health during conception
Understand the changes during pregnancy for both yourself and the baby
Learn practices and solutions you can make at home for common issues faced during your pregnancy
Learning about creating the ideal environment during the third trimester, labor, and delivery to support this spiritual event
Understand why the postpartum period is so important and can impact the health for us as mother's going forward

Explore Ayurvedic solutions for common challenges in the postpartum period (including nursing!)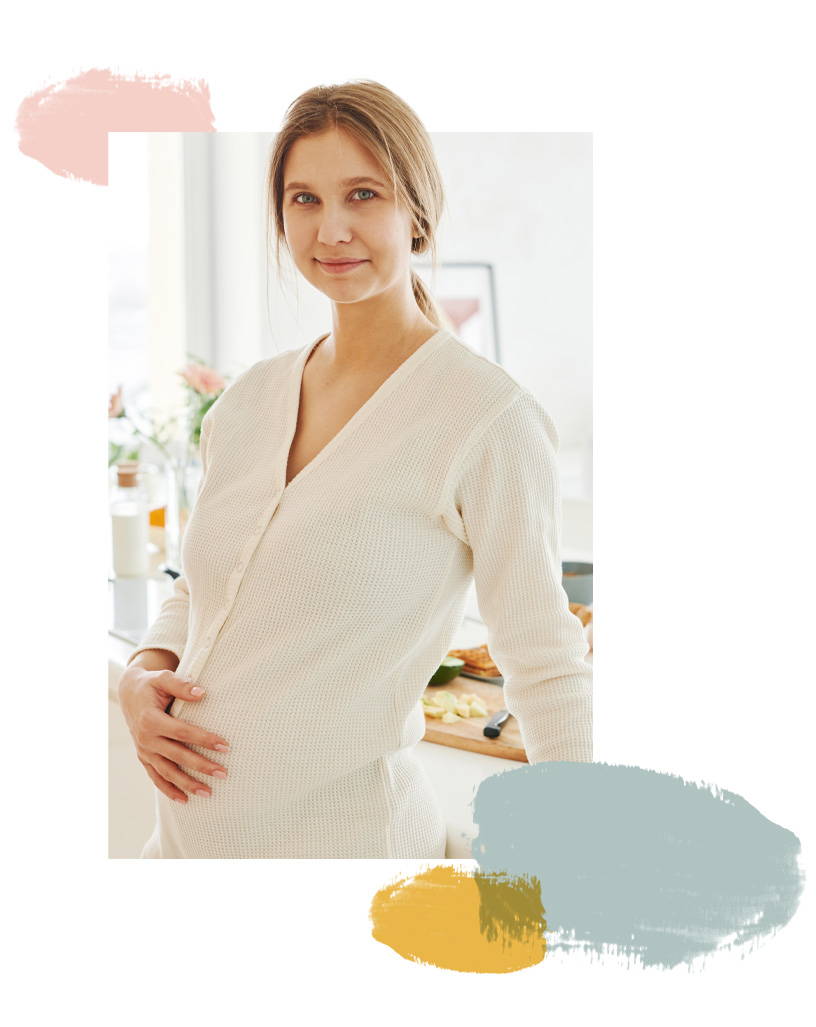 In our first session together we will dive into the essential components to our pregnancy and how the preconception period is where the foundation is laid and these essential factors are nurtured to health.

We will then explore in our second session how to plan your preconception period and create the ideal environment for conception - for you, your partner, and the yet to be conceived child.

Our third session together tackles the pregnancy itself, exploring the idea that we are in the process of developing and preparing for the birth of two new beings - both the new baby and you, the new mother.

By the fourth class we are ready to explore Ayurvedic practices and solutions for a few of the common struggles our body can experience during a pregnancy and how to unlock the great potential of each trimester.

In session five we embark on an exploration of the postpartum period - considered the fourth trimester - and how this period can set the stage for our, as the mother, long term health and wellbeing for remainder of our life

In our final session we will map out a how-to guide for postpartum - with Ayurvedic solutions for common challenges that can be faced during this period.
By the end of these 6 live sessions together you will be ready to use Ayurvedic insights and knowledge to guide yourself through a healthy pregnancy and beyond!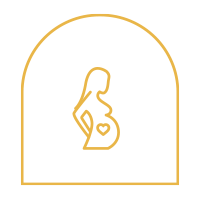 You, a partner, friend, or a loved one are in the process of planning to have a child, are actively trying to conceive, or already pregnant and would like to hear more about pregnancy from an Ayurvedic perspective.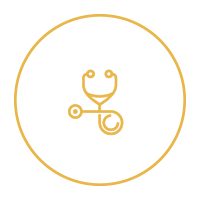 You are a midwife, OBGYN, medical practitioner or healthcare worker interested in hearing about the Ayurvedic approach to reproductive health and how these practices and approaches can help support mums-to-be in your care!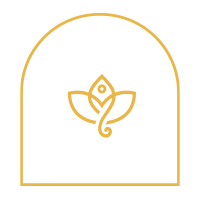 You are an Ayurvedic Practitioner looking to deepen your understanding around Ayurvedic practices and solutions to support pregnancy from an OBGYN and CAP with over 15-years of experience, having studied female health with some great and iconic Ayurvedic teachers.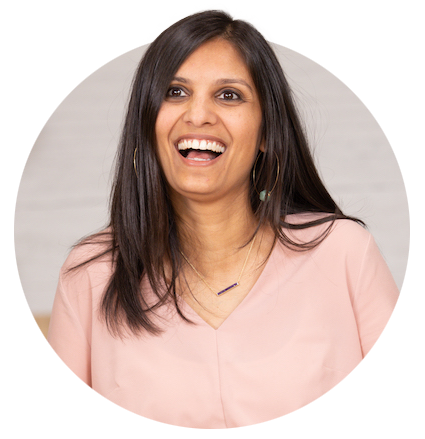 AyurPrana Medical Director

Vrinda Devani,
MD, CAP & RYT
Vrinda's dedication to empowering women towards vibrant health and living shines through in her practice as a board-certified Obstetrician and Gynecologist, and as an Ayurvedic Practitioner. After studying under Vasant Lad, Vrinda followed this passion to Nepal, where she studied Ayurvedic women's health with Dr. Sarita Shrestha. Vrinda believes in unfolding the human body's potential through a blend of complementary and allopathic medicine, and so her approach to healing is always extraordinarily well-rounded and compassionate. If she's not speaking or writing for various prestigious audiences on the intricacies of women's health, you might find her in the middle of a flow, as Vrinda is also a lover (and certified instructor) of Ayuryoga.
Frequently Asked Questions

What is an AyurPrana Immersion?

Our immersions deliver a virtual experience aimed at fostering transformation. We offer live content from our esteemed and captivating speakers, practitioners, and teachers straight to you! We want as many people as possible to have access to this life-changing content. We make the content easily available for you, whether you are in the comfort of your home, at your favorite coffee shop, or on the beach.
Can I ask the instructor questions during the immersion?

Yes! The live component of any class is interactive. We have a state-of-the-art setup for the speaker to have a life-size view of the audience, as if you are sitting together. There will be designated opportunities to ask questions you have related to the content.

What if I have no background in medicine or Ayurveda? Do I need any background to understand the content in the immersion?

Our immersions are intentionally accessible for anyone - even those relatively new to Ayurveda. This particular webinar will be best enjoyed by someone with at least an introductory background in the science of Ayurveda. The speaker may become more technical, but we always bring it back to the basics.

How will I view the session?

For live sessions, we will utilize the Zoom platform. You will receive clear instructions on how to join. All you need is good internet access; a laptop, tablet, or phone with video and audio capabilities; and a fresh and open mind!
Recorded classes or the live replays will be accessed through the AyurLearn Portal. Instructions to access your AyurLearn Portal will be emailed to you shortly after purchase.
What if I can't join the during the live broadcast? Can I watch the sessions later?
Absolutely. You will have full access to the recorded sessions for at least 6 months after the live broadcast.
What is your refund and cancellation policy?

Immersions may be canceled up to 72 hours prior to the start date of the session. Please contact care@liveayurprana.com to submit a request for cancellation.

What if I am having technical problems during the live immersion?

You can reach us immediately by utilizing the chat feature in Zoom or emailing care@liveayurprana.com . We will be continuously checking these so that we can respond to you promptly.