Nurturing Your Glow - Daily Ayurvedic Skin Care
October 28, 2022

|
10:30am - 1:30 pm EST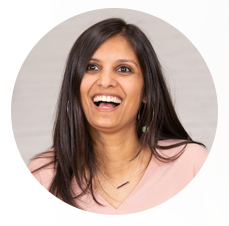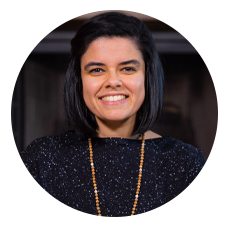 Nurturing Your Glow - Daily Ayurvedic Skin Care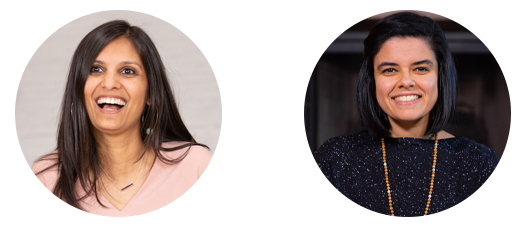 Vrinda Devani & Nishita Shah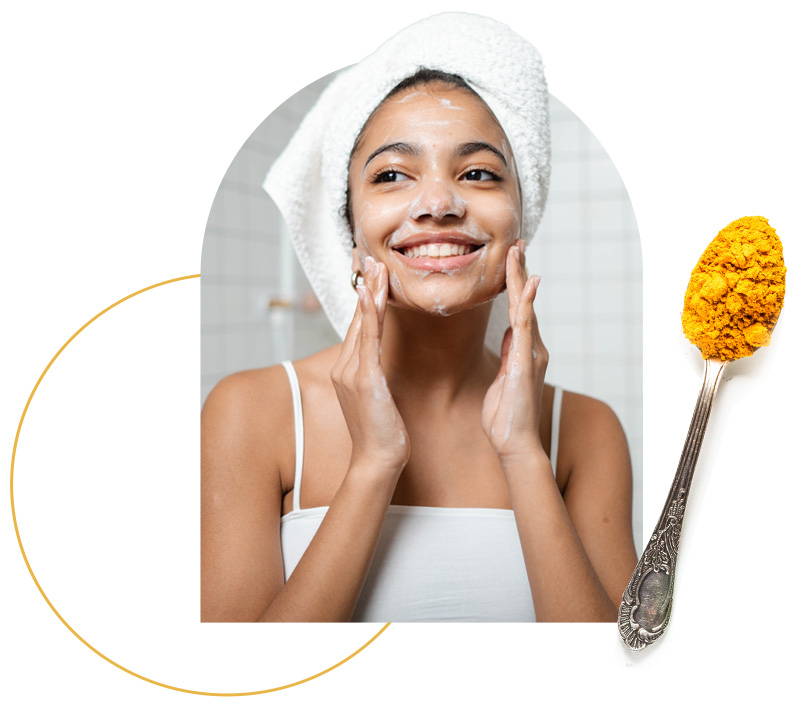 Friday, October 28, 2022 at 10:30 am EST

The webinar is 3 hours long with a 15 minute break in the middle and a Q&A at the end.

A Zoom link is posted in the AyurLearn portal and an email will also go out with the link a few hours before we go live.

A replay of this live session will be available in the AyurLearn portal.
Create a Morning Ritual Unique to Your Skin
You are a singularly unique being, as is your skin! Despite what the advertising tells us, when it comes to skin care solutions it's not a singular solution for all. Come learn about YOUR skin, and the daily skin care rituals you can follow to support, nourish, heal and let your inner glow shine into the world.
The ancient healing and wellness system of Ayurveda sees each being as a unique combination of the 5 elements - ether (space), air, water, fire, earth - this makes up our Doshic constitution. This unique combination has an impact on every aspect of our physical, emotional, and energetic make-up - and our skin is no different!
Our Doshas have a fundamental impact on all aspects of our being, from body shape to emotional temperament. Our doshas also dictate the make-up of our skin: from its presentation of oily or dry, to its relative thickness or thinness, through to the predominance of certain skin ailments. Join us to discover unique insights into how to take care of and enrich your singular and beautiful skin.
It's not all one size fits all and we'll help you develop a skincare routine considered for your skin.
Join Vrinda Devani, MD, CAP & RYT, a board-certified OBGYN and AyurPrana's Medical Director, alongside Nishita Shah, CAP, E-RYT 500, C-IAYT, Ayurvedic Practitioner and faculty at The Ayurvedic Institute as they explore different doshic types and essential factors for healthy skin and then share suggestions you can actively take into your daily care routine - along with Ayurvedic DIY products you can make at home!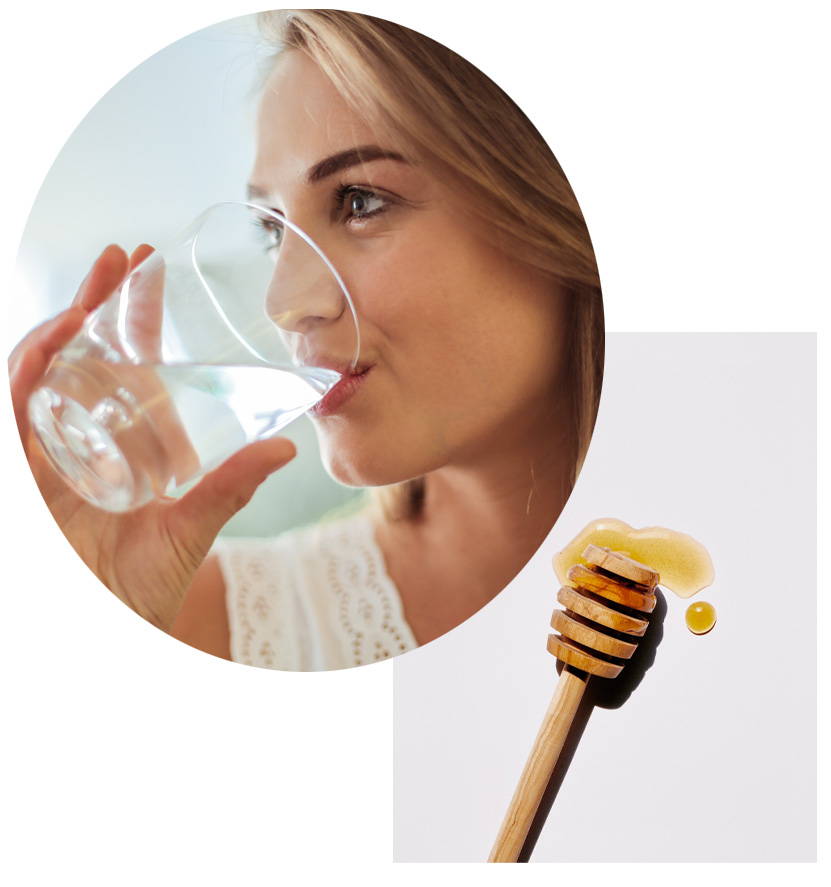 Topics we will cover in this webinar
Join Vrinda and Nishita as they explore how your dosha can impact your skin care routine with Ayurvedic routines and DIY solutions!
We will explore together:
Understanding the different doshic types of skin

Essential factors for healthy skin

Ayurvedic skincare morning routine - with dosha specific customizations

Learn Ayurvedic wisdom to curate your own skincare routine

Demonstration of DIY products you can make in your home
What You'll Take Home
An understanding of how skin is more than 7 layers deep

You'll be able to identify your Doshic skin type

Equipped with Ayurvedic knowledge on how to create a skin care regimen as unique as your skin

Recipes for DIY solutions you can make in your own home
The webinar will be recorded and available for you to revisit at your convenience!
You are interested in building your own skin care routine and would like to explore this topic from an Ayurvedic perspective, exploring DIY solutions and dosha-specific skin routines.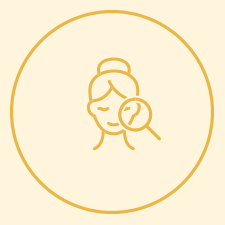 You are a dermatologist, esthetician, or make-up artist interested in Ayurvedic approaches to skin care and curious about how these solutions might be applied in your own practices.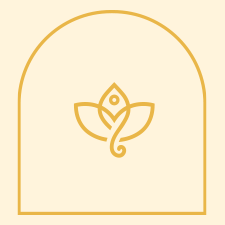 You are an Ayurvedic Practitioner looking to deepen your understanding around dosha-specific skin care practices and Ayurvedic DIY solutions that can be made in the home.
AyurPrana Medical Director

Vrinda Devani,
MD, CAP & RYT
Vrinda's dedication to empowering women towards vibrant health and living shines through in her practice as a board-certified Obstetrician and Gynecologist, and as an Ayurvedic Practitioner. After studying under Vasant Lad, Vrinda followed this passion to Nepal, where she studied Ayurvedic women's health with Dr. Sarita Shrestha. Vrinda believes in unfolding the human body's potential through a blend of complementary and allopathic medicine, and so her approach to healing is always extraordinarily well-rounded and compassionate. If she's not speaking or writing for various prestigious audiences on the intricacies of women's health, you might find her in the middle of a flow, as Vrinda is also a lover (and certified instructor) of Ayuryoga.
AyurYoga and Ayurveda Instructor

Nishita Shah, CAP, E-RYT-500, C-IAYT
Nishita is a passionate Ayurvedic practitioner, yoga teacher & trainer, and a certified yoga therapist. While studying at the Ayurvedic Institute (AI), Nishita had the great fortune to learn Ayuryoga with Vasant Lad, BAM&S, MASc, and received her 500-hr AyurYoga certification. Nishita now leads and develops the curriculum for all the Yoga Teacher Trainings at the Ayurvedic Institute for both the 200 & 300-hr programs. Prior to her studies at the Ayurvedic Institute, Nishita attended the University of Alabama at Birmingham where she received a Bachelor of Science in Psychology. Nishita loves cooking and her delicious recipes regularly find their way into our cleanses and onto our dinner tables!
Frequently Asked Questions

What is an AyurPrana Webinar?

Our webinars deliver a virtual experience aimed at fostering transformation. We offer live content from our esteemed and captivating speakers, practitioners, and teachers straight to you! We want as many people as possible to have access to this life-changing content. We make the content easily available for you, whether you are in the comfort of your home, at your favorite coffee shop, or on the beach.
Can I ask the instructor questions during the webinar?

Yes! The live component of any class is interactive. We have a state-of-the-art setup for the speaker to have a life-size view of the audience, as if you are sitting together. There will be designated opportunities to ask questions you have related to the content.

What if I have no background in medicine or Ayurveda? Do I need any background to understand the content in the Webinar?

Our webinars are intentionally accessible for anyone - even those relatively new to Ayurveda. This particular webinar will be best enjoyed by someone with at least an introductory background in the science of Ayurveda. The speaker may become more technical, but we always bring it back to the basics.

How will I view the session?

For live sessions, we will utilize the Zoom platform. You will receive clear instructions on how to join. All you need is good internet access; a laptop, tablet, or phone with video and audio capabilities; and a fresh and open mind!
Recorded classes or the live replays will be accessed through the AyurLearn Portal. Instructions to access your AyurLearn Portal will be emailed to you shortly after purchase.
What if I can't join the during the live broadcast? Can I watch the sessions later?
Absolutely. You will have full access to the recorded sessions for at least 6 months after the live broadcast.
What is your refund and cancellation policy?

Immersions may be canceled up to 72 hours prior to the start date of the session. Please contact care@liveayurprana.com to submit a request for cancellation.

What if I am having technical problems during the live webinar?

You can reach us immediately by utilizing the chat feature in Zoom or emailing care@liveayurprana.com . We will be continuously checking these so that we can respond to you promptly.