Practical Mantra:
Online Gathering
A life changing journey into the power and yoga of sound
Sundays in October, Starting on October 2, 2022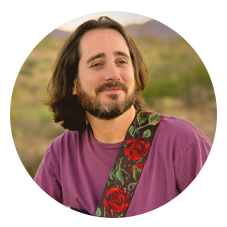 Practical Mantra:
Online Gathering
A life changing journey into the power and yoga of sound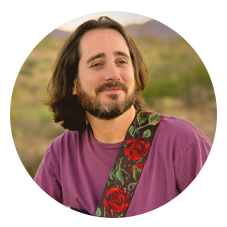 The live class will broadcast on Zoom - every Sunday - from October 2 - 23, 2022 from 10:30 am - 12:00 am (EST)

The class is 90 minutes long.

A Zoom link is posted in the AyurLearn portal and an email will also go out with the link a few hours before we go live.

A replay of this live session will be available in the AyurLearn portal.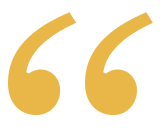 I've found the Practical Mantra series to create really beautiful weekend energy for me. I have enjoyed the combination of teaching, storytelling, song and community. Being together with everyone in the zoom class is very powerful somehow which I find magical and telling about our nervous systems tuning in to each other, and I use the mantras as "practical" tools at times during the day. I am hoping to take the course again, as it has been transformative, and I don't want to end that!
Rebecca Stern
Practical Mantra: Online Gathering is an immersive online course with David Newman, who has composed and recorded numerous acclaimed albums, including the #1 iTunes World Music bestseller Love is Awake, and is the author of the #1 Amazon Bestseller The Timebound Traveler.
Learn how to integrate mantra work into your daily life through this transformational program, where you will learn to practice and apply the healing power of ancient yogic mantras to promote well-being, inspire joy, reduce stress and attain a greater presence of peace in your life.
With his thirty years of practical experience and study, and as a foremost educator on the yoga of sound, David will bring to life the essence and practice of mantra as a self-reliant tool to guide your mind into a state of balance, peace, and positivity. Join us and gather the skills from this ancient healing technology.
We look forward to seeing you there!
In these 4 Sunday sessions David will lead you in an exploration of:
The science behind yogic mantras and their ability to reduce stress, and promote personal well being

Using mantra and sound therapy to help transform negative patterns into positive ones

How to help yourself heal physically, emotionally, and spiritually through mantra work

To engage the power of sound, music, and meditation to invigorate passion and spark creativity

To inquire how certain energy affects you and to using mantra and sound healing to shift your emotional state

To discover your own voice and finding the tones that nurture and calm you
Frequently Asked Questions

What is an AyurPrana Webinar?

Our webinars deliver a virtual experience aimed at fostering transformation. We offer live content from our esteemed and captivating speakers, practitioners, and teachers straight to you! We want as many people as possible to have access to this life-changing content. We make the content easily available for you, whether you are in the comfort of your home, at your favorite coffee shop, or on the beach.
Can I ask the instructor questions during the webinar?

Yes! The live component of any class is interactive. We have a state-of-the-art setup for the speaker to have a life-size view of the audience, as if you are sitting together. There will be designated opportunities to ask questions you have related to the content.

What if I have no background in medicine or Ayurveda? Do I need any background to understand the content in the Webinar?

Our webinars are intentionally accessible for anyone - even those relatively new to Ayurveda. This particular webinar will be best enjoyed by someone with at least an introductory background in the science of Ayurveda. The speaker may become more technical, but we always bring it back to the basics.

How will I view the session?

For live sessions, we will utilize the Zoom platform. You will receive clear instructions on how to join. All you need is good internet access; a laptop, tablet, or phone with video and audio capabilities; and a fresh and open mind!
Recorded classes or the live replays will be accessed through the AyurLearn Portal. Instructions to access your AyurLearn Portal will be emailed to you shortly after purchase.
What if I can't join the during the live broadcast? Can I watch the sessions later?
Absolutely. You will have full access to the recorded sessions for at least 6 months after the live broadcast.
What is your refund and cancellation policy?

Immersions may be canceled up to 72 hours prior to the start date of the session. Please contact care@liveayurprana.com to submit a request for cancellation.

What if I am having technical problems during the live webinar?

You can reach us immediately by utilizing the chat feature in Zoom or emailing care@liveayurprana.com . We will be continuously checking these so that we can respond to you promptly.