ONLINE/IN-PERSON SEMINAR - LIVE
From Trauma to Radiant Joy
June 30, 2023 | 7 -9pm (ET)
Live at the AyurPrana Listening Room or Online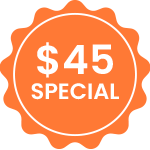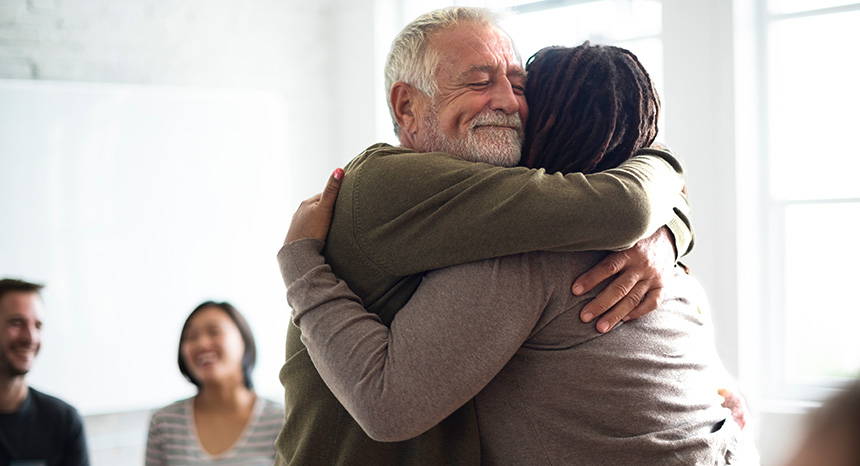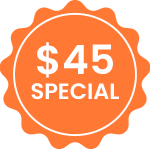 ONLINE/IN-PERSON SEMINAR - LIVE
From Trauma to Radiant Joy
June 30, 2023 | 7 -9pm (ET)
Live at the AyurPrana Listening Room or Online
With Vasant Lad, BAM&S, MASc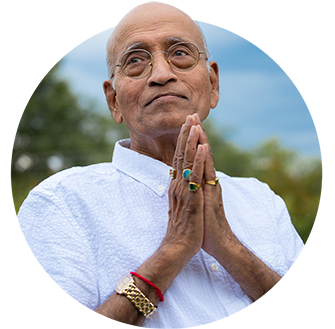 For thousands of years Ayurvedic practitioners have highlighted how the health of the mind is intrinsically linked to the health of one's body and consciousness. Current medical research is reaffirming this insight, as we discover the deep relationship between trauma and chronic disease. Our psychological trauma literally lives within our bodies as much as our minds - and healing from these experiences requires treatment of the entire being in mind, body, and consciousness.
The mind plays an essential role in understanding, processing, and acting in the best interest of ourselves and those around us. When our mind is not well, it is hard to 'feel' well and make the right choices in our journey toward balance.
In its framing of the mind, Ayurveda describes the fundamental characteristics of how emotions and thoughts are processed through the antahkarana - the equipment of the mind. When this process is disturbed it means we cannot fully process and reintegrate our experiences - and just like unprocessed food in our gut, this can lead to additional health issues and even illness.
In this seminar, we will be exploring the inner workings of the mind through an Ayurvedic lens. Vasant Lad, BAM&S, MASc, will explore how the individual mind is connected to a universal mind, and how psychological trauma can be addressed through actively working within this relationship.
Vasant Lad will explore the Ayurvedic view of psychological trauma and will introduce healing methods - such as meditation techniques and lifestyle amendments - that can support those suffering from psychological trauma.
Topics covered in this Seminar:
Exploring the functioning of the mind according to Ayurveda, including an introduction to the concept of the "Antaḥkaraṇa" or inner equipment of experience.

The Ayurvedic perspective on psychological trauma and neuropathy.

A practical overview of how Ayurveda works with psychological trauma including treatments and practices that can support healing.

Discussion of breathwork and meditation techniques that can support clear perception, help process trauma, and prevent further imbalance from manifesting.
You are interested in learning more about the Ayurvedic framing of psychological trauma and how you can help yourself or those you support.
You are a student or a practitioner of Ayurveda yourself, looking to learn additional insights from a master with over 50 years of experience in Ayurvedic practice.
You are a medical or healthcare professional interested in learning how certain Ayurvedic techniques and methods can further support your clients or patients.
Anyone is welcome to attend this seminar, however a prior knowledge of Ayurveda will support your comprehension of the topics discussed. Throughout the seminar, Vasant Lad will use sanskrit words and classical sutras to describe Ayurvedic concepts. He will always go over the meaning of these words, so it's not necessary to know all of these terms ahead of time.
Please note: In the live Q&A section of the seminar it is not possible for Vasant Lad to answer all the questions shared, so our moderators select those questions that have application to the wider audience, and only questions related to the topic of the seminar will be considered. Thank you!
What you can look forward to taking away from this seminar:
A deeper understanding of emotional and experiential processing according to Ayurveda.

A compassionate understanding of trauma mechanisms that is firmly rooted in the principles of Ayurveda, the science of life.

Practical tools to purify the mind and senses to better digest difficult experiences and prevent neuropathy from manifesting.

Being able to share this newfound understanding and practical tools with friends, family and clients.
The recording of the lecture will be shared in your AyurLearn portal 72 hours after the live event for your reference.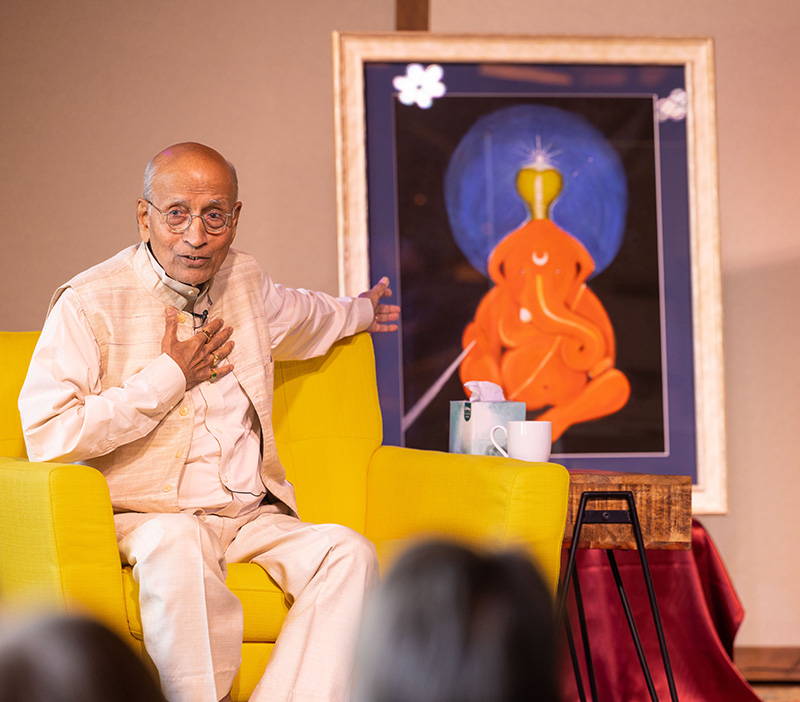 From Trauma to Radiant Joy
June 30, 2023 | 7 -9pm (ET)
Live at the AyurPrana Listening Room or Online
Join Online!
A Zoom link will be posted in the learning portal and an email will also go out with the link a few hours before we go live. A replay of this live session will be available in the portal.

Cost: $45
Join In Person!
The live class will take place at the AyurPrana Listening Room: 312 Haywood Rd., Asheville, NC 28806. A confirmation email will be sent out with your ticket for entry.
Cost: $45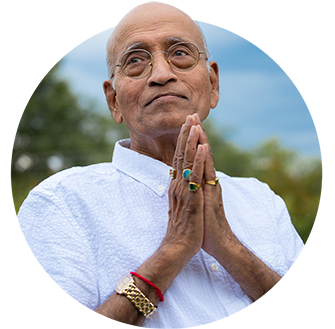 Ayurvedic Visionary & Master

Vasant Lad BAM&S, MASc
As the founder and director of The Ayurvedic Institute, Vasant Lad has worked tirelessly for the last 40 years to bring the deep insights and transformative power of Ayurveda to the West. His passion for healing has garnered him respect throughout the world, and he is considered the premiere authority on Ayurveda outside of India. His webinars offer the essence of decades of teaching and clinical practice, providing you with both inspiring theory and rigorous practical application while weaving in his personal spiritual insights.
Frequently Asked Questions
How will I view the session?
The seminar will take place both in person and online. The in person session will be held at the AyurPrana Listening Room - 312 Haywood Rd. | Asheville, NC 28806. A confirmation email will be sent with your ticket for entry.
For online viewing, we will utilize the Zoom platform. You will receive clear instructions on how to join. All you need is good internet access; a laptop, tablet, or phone with video and audio capabilities; and a fresh and open mind!
Recorded classes or the live replays are available for online participants, and can be accessed through the AyurLearn Portal. Instructions to access your AyurLearn Portal will be emailed to you shortly after purchase.
What if I have no background in medicine or Ayurveda? Do I need any background to understand the content in the seminar?
Our seminars are intentionally accessible for anyone - even those relatively new to Ayurveda. The speaker may become more technical, but we always bring it back to the basics.

Can I ask the instructor questions during the seminar?
Yes! The live component of any class is interactive. We have a state-of-the-art setup for the speaker to have a life-size view of the audience, as if you are sitting together. There will be designated opportunities to ask questions you have related to the content.

What if I can't join the during the live broadcast? Can I watch the session later?
Absolutely. Online participants will have unlimited access to the full recorded sessions after the live broadcast.
What if I am having technical problems during the live seminar?
You can reach us by utilizing the chat feature in Zoom or emailing care@liveayurprana.com . We will be continuously checking these so that we can respond to you promptly.

What is your refund and cancellation policy?
Online programs with live content may be canceled up to 72 hours prior to the start date of the program. Pre-recorded programs are non-refundable. In-person events are non-refundable. Please contact care@liveayurprana.com to submit a request for cancellation.

Do you offer PACE credits for this seminar?
PACE stands for Professional Acknowledgment for Continuing Education. At the end of your course you will receive a certification that reflects the number of hours completed. The National Ayurvedic Medical Association (NAMA) will generally provide you with 1 PACE credit per hour of instruction. AyurPrana does not offer these credits ourselves and we are not registered with NAMA - nor do we facilitate the submission to NAMA for credit hours, this needs to be competed by the attendee themselves. Our courses ARE accepted for PACE credits - after your course completion, you can submit to NAMA for your PACE credits. Visit NAMA here for more details: https://www.ayurvedanama.org/pace
Got questions? We have answers!