VASANT LAD SEMINAR - RECORDED
From Trauma to Radiant Joy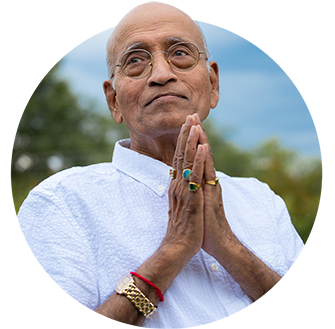 With Vasant Lad, BAM&S, MASc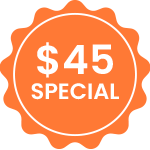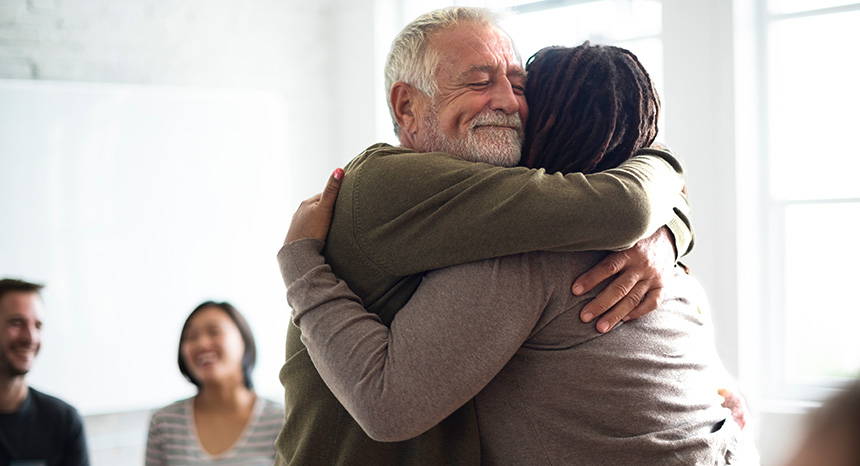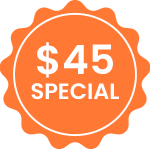 VASANT LAD SEMINAR - RECORDING
From Trauma to Radiant Joy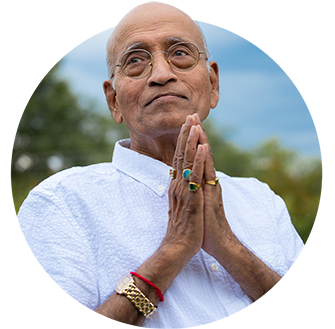 With Vasant Lad, BAM&S, MASc
When emotions are unprocessed, they lodge in deep connective tissues and organs.
According to Ayurveda, when psychological memories are unreleased, they remain embedded in your physical being creating fear, anxiety, anger, grief, and unhealthy cravings that adversely affect your overall vitality including your physical, mental, and spiritual health.
Join world renowned Ayurvedic physician, author and teacher Vasant Lad, BAM&S, MASc as he draws from the 5,000 year-old ancient science of Ayurveda and his 50+ years of global clinical experience to explore the mind/body relationship to trauma.
Learn a few time-tested ways to release stagnant emotions and heal psychological trauma through practical techniques that can be incorporated immediately into your daily life.
The knowledge we'll share together will help you to go beyond the mind, to the true nature of bliss.
"Psychological stress is caused by not being in the present moment, as it is. In the present moment, we see 'what is' and immediately we create stress by seeing the opposite of this - what should be, could be, would be. These are mere ideas."
~ Vasant Lad, BAM&S, MASc
Founder of The Ayurvedic Insitute
Perception: Understand how the individual mind is connected to the universal mind and how that impacts our perception
Functioning: Explore the inner workings of the mind according to Ayurveda, including an introduction to the concept of the "

Antaḥkaraṇa

" or inner equipment of experience.
Remedies: Discuss a few natural techniques and practices that can support clear perception and help process trauma to prevent further imbalances in the mind/body from manifesting.
Ayurveda & Mental Health
In its framing of the mind, Ayurveda describes the fundamental characteristics of how emotions and thoughts are processed through the antahkarana - the equipment of the mind. When this mental process is disturbed, it means we cannot fully process and reintegrate our experiences. Just like unprocessed food in our gut, this can lead to additional health issues and even illness.
Self-healing: learn more about the Ayurvedic framing of psychological trauma and how you can help yourself, your family or those who you support.
Deeper Knowledge: learn additional insights from a master teacher with over 50 years of experience in Ayurvedic practice.
Client Support: learn how certain Ayurvedic techniques and methods can further support your clients or patients in your medical or healthcare professional practice.
Anyone is welcome to attend this seminar, however a prior knowledge of Ayurveda will support your comprehension of the topics discussed. Throughout the seminar, Vasant Lad will use sanskrit words and classical sutras to describe Ayurvedic concepts. He will always go over the meaning of these words, so it's not necessary to know all of these terms ahead of time.
Please note: In the live Q&A section of the seminar it is not possible for Vasant Lad to answer all the questions shared, so our moderators select those questions that have application to the wider audience, and only questions related to the topic of the seminar will be considered. Thank you!
What you can look forward to taking away from this seminar:
A deeper understanding of emotional and experiential processing according to Ayurveda.

A compassionate view of trauma mechanisms firmly rooted in the principles of Ayurveda, the science of life.

Practical tools to purify the mind and senses to better digest difficult experiences and prevent neuropathy from manifesting.

Share these learnings and practical tools with friends, family and clients.
The recording of the lecture will be shared in your AyurLearn portal 72 hours after the live event for your reference.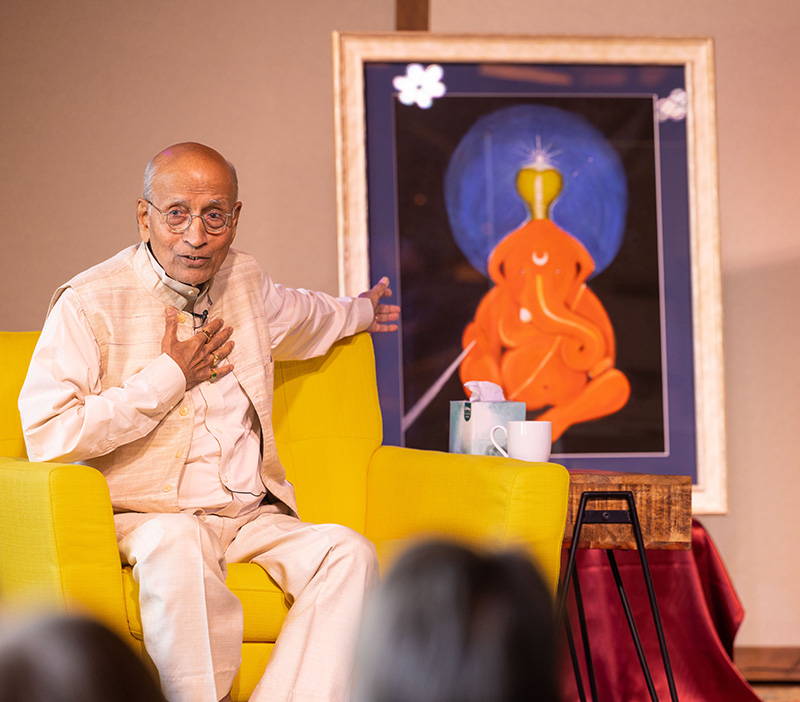 From Trauma to Radiant Joy
$100 $45 Community Special!
Recording | 2 Credit Hours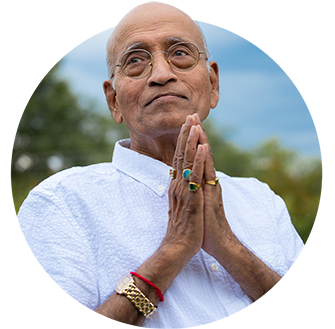 Ayurvedic Visionary & Master

Vasant Lad BAM&S, MASc
As the founder and director of The Ayurvedic Institute, Vasant Lad has worked tirelessly for the last 40 years to bring the deep insights and transformative power of Ayurveda to the West. His passion for healing has garnered him respect throughout the world, and he is considered the premiere authority on Ayurveda outside of India. His webinars offer the essence of decades of teaching and clinical practice, providing you with both inspiring theory and rigorous practical application while weaving in his personal spiritual insights.
Frequently Asked Questions
How will I access the recorded content?
Once you purchase the recording we will send you an email with all the information required to access your purchased content.
We host all of our learning materials in our AyurLearn portal.
If you do not yet have an AyurLearn account you will receive an email helping you set this up, after that you will be able to go into your AyurLearn portal and view your recorded content there.

If you already have an account you can login to your AyurLearn portal and your new recorded content will be ready and waiting!
You can login to the AyurLearn portal - or reset your password - here
Having trouble accessing your content? Please feel free to email us at care@liveayurprana.com
How long will I have access to the recordings?
Once you have signed up for a webinar as a live offering or as a recording you will have access to that product and recorded content indefinitely! This includes access to class handouts, any downloads, white board notes, and drawings (where applicable) for as long as you need!
You can always come back to your AyurLearn portal and access this content. If you are having trouble accessing your content you can reach out to us here: care@liveayurprana.com
Can I get a discount for purchasing a recording?
The quality of our recorded content is extremely important to us and we strive to create content that maintains our high level of instruction and presentation throughout. This means that even our recorded content has a high educational and experiential value. We price our recordings accordingly - and the listed price takes into account all the material you will get access to. For this reason we do not offer discounts on recorded content.
What if I have no background in medicine or Ayurveda? Do I need any background to understand the content in the seminar?
Our seminars are intentionally accessible for anyone - even those relatively new to Ayurveda. This particular seminar will be best enjoyed by someone with an understanding of Ayurvedic concepts around the doshas and the prakruti-vikruti paradigm.The speaker may become more technical, but we always bring it back to the basics.

I heard mention of a practice / herb protocol / books / technique in the content - where can I find out more information?
Please check all of the downloadable content in your course - often content creators have a number of additional learning resources available for download and will specify these details in these downloadable handouts.
If the content is mentioned in the presentation of the course and not included in the support materials you can reach out to us here: care@liveayurprana.com and we will see if we can help!
Alternatively, if you would like to explore a practice, herb protocol, or technique mentioned in the course but would like to learn more about it you can schedule a wellness consultation with one of our Ayurvedic Practitioners here.
Do you offer PACE credits for this seminar?
PACE stands for Professional Acknowledgment for Continuing Education. At the end of your course you will receive a certification that reflects the number of hours completed. The National Ayurvedic Medical Association (NAMA) will generally provide you with 1 PACE credit per hour of instruction. AyurPrana does not offer these credits ourselves and we are not registered with NAMA - nor do we facilitate the submission to NAMA for credit hours, this needs to be competed by the attendee themselves. Our courses ARE accepted for PACE credits - after your course completion, you can submit to NAMA for your PACE credits. Visit NAMA here for more details: https://www.ayurvedanama.org/pace
Can I meet the instructor/s for an Ayurvedic consultation?
Not all of our content creators are available for consultations - but all of our content creators are supported by one of our Ayurvedic Practitioners who work on the course / webinar content and help facilitate. You can explore our active Ayurvedic Practitioners here
If you would like to enquire about consultations with Vasant Lad - you can add your name to the waitlist here - please note that we proceed down this list on a first come first served basis, but will access and prioritize severe cases. Please note that it can be 18 months before an available consultation opens with Vasant Lad.
What is your refund and cancellation policy?
We do not offer cancellations or refunds for recorded webinars.
Got questions? We have answers!