Unburden Yourself:


Transform Anger for Liver Health
7-9pm IST |
8
:30- 10:30am EST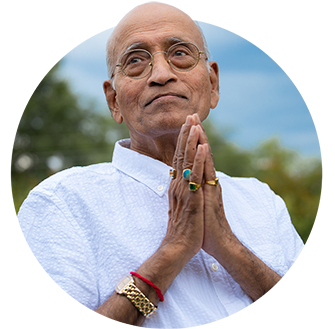 Join the Journey!
Register for all 5 seminars about How Emotions Manifest in Organ Health & receive FREE bonuses!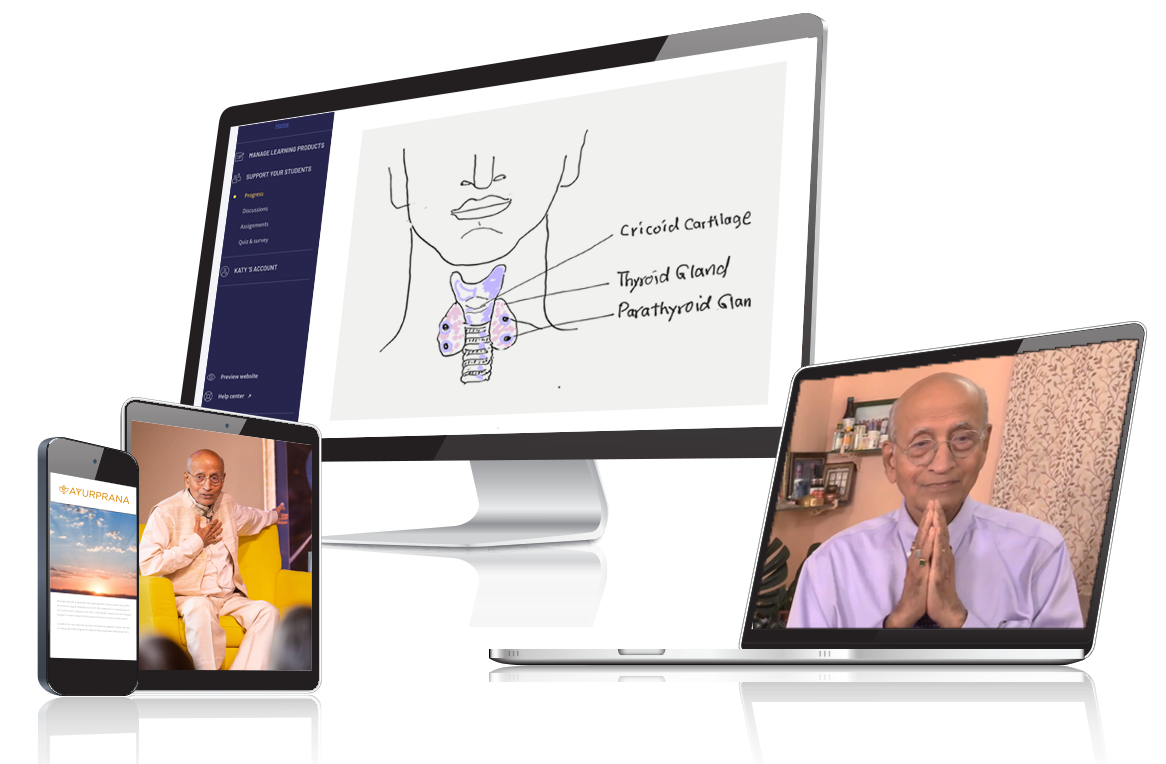 Embrace healing transformation by harnessing the power of anger release for liver health.
Due to imbalances in our diet, lifestyle or unresolved emotions such as anger and hate, the liver can become imbalanced and manifest as vitamin and mineral deficiencies, anemia, jaundice, hepatitis, cirrhosis or skin conditions such as acne and rashes. On a subtler level, the liver is the seat of will and desire, and without the liver, there is no will to live nor love of life.
Explore transformative approaches to releasing anger and fostering emotional balance for liver vitality. Discover the art of forgiveness, unlocking liver vitality, and cultivating emotional well-being.
Uncover Signs of Anger-Affected Liver
Anger can leave a mark on liver health. Recognize the signs: digestive discomfort, skin issues, irritability, and sleep disturbances. Immerse yourself in the guidance of our experienced Ayurvedic practitioners, as they unveil the intricate link between emotional well-being and liver healing.
Recognizing Liver Issues: Common Symptoms
Liver imbalances can manifest in various ways, affecting both your physical and emotional well-being. Look out for these common symptoms:
Physical symptoms
Excess heat in the body

Waking at around 2am, insomnia

Signs of inflammation in the skin; redness, rash and acne

Red or yellow tinged sclera of the eyes

Pain in the liver region

Difficulty digesting fats

Liver and gallbladder diseases such as cholecystitis, gall stones, hepatitis, cyrrhosis and fatty liver
Emotional symptoms
Tendency to easily become inflamed

Difficulty letting go anger, hatred or jealousy
Empower Yourself with Actionable Takeaways
Equip yourself with practical Ayurvedic tools to unburden yourself and support liver health:
✨ Transform and release unresolved anger
✨ Nourish the liver with supportive nutrition
✨ Practice grounding techniques for emotional equilibrium
✨ Cultivate mindfulness and emotional well-being for liver vitality
Secure Your Spot Today!
Don't miss this exclusive opportunity to explore the profound link between anger, emotions, and liver health. Reserve your spot now to embark on a transformative journey towards unburdening yourself and nurturing your liver, the Ayurvedic way.
You are interested in gaining a greater understanding of the role of the liver in the body as well as the emotions from both a western and Ayurvedic perspective, and help to support your own health.
You are a healthcare provider interested in understanding the Ayurvedic perspective on the liver and its imbalances.
You are an Ayurvedic practitioner wanting to deepen your understanding of Yakrut and receive education on how to support the health of the liver and address common ailments with simple and effective tools such as diet, herbs and cleansing procedures in order to better support your clients
This webinar would be categorized as intermediate to advanced. Although all are welcome, having a strong understanding of Ayurvedic concepts, the doshas, subdoshas, and prakruti-vikruti paradigm will greatly support your comprehension.
There will be a tea break approximately halfway through the webinar. Vasant Lad will give plenty of time for questions both in the middle and at the end of the session.
Please note: In the live Q&A section of the webinar it is not possible for Vasant Lad to answer all the questions shared, so our moderators select those questions that have application to the wider audience, and only questions related to the topic of the webinar will be considered. Thank you!
Live Session information:
The live class will broadcast on Zoom - December 8, 2023:

7-9 pm IST or 8:30am-10:30am EST

The webinar is 2 hours long.

A Zoom link is posted in the learning portal and an email will also go out with the link a few hours before we go live.

A replay of this live session will be available in the portal.

If you have any questions at all please reach out to us at care@liveayurprana.com
Ayurvedic Visionary & Master

Vasant Lad BAMS & MASc
As the founder and director of The Ayurvedic Institute, Vasant Lad has worked tirelessly for the last 40 years to bring the deep insights and transformative power of Ayurveda to the West. His passion for healing has garnered him respect throughout the world, and he is considered the premiere authority on Ayurveda outside of India. His webinars offer the essence of decades of teaching and clinical practice, providing you with both inspiring theory and rigorous practical application while weaving in his personal spiritual insights.
Frequently Asked Questions



How will I view the session?
For online viewing, we will utilize the Zoom platform. You will receive clear instructions on how to join. All you need is good internet access; a laptop, tablet, or phone with video and audio capabilities; and a fresh and open mind!
Recorded classes or the live replays are available for online participants, and can be accessed through the AyurLearn Portal. Instructions to access your AyurLearn Portal will be emailed to you shortly after purchase.
What if I have no background in medicine or Ayurveda? Do I need any background to understand the content in the seminar?
Our seminars are intentionally accessible for anyone - even those relatively new to Ayurveda. The speaker may become more technical, but we always bring it back to the basics.

Can I ask the instructor questions during the seminar?
Yes! The live component of any class is interactive. We have a state-of-the-art setup for the speaker to have a life-size view of the audience, as if you are sitting together. There will be designated opportunities to ask questions you have related to the content.

What if I can't join the during the live broadcast? Can I watch the session later?
Absolutely. Online participants will have unlimited access to the full recorded sessions after the live broadcast.
What if I am having technical problems during the live seminar?
You can reach us by utilizing the chat feature in Zoom or emailing care@liveayurprana.com . We will be continuously checking these so that we can respond to you promptly.

What is your refund and cancellation policy?
Programs with live content may be canceled up to 72 hours prior to the start date of the program. Pre-recorded programs are non-refundable. Please contact care@liveayurprana.com to submit a request for cancellation.

Do you offer PACE credits for this seminar?
PACE stands for Professional Acknowledgment for Continuing Education. At the end of your course you will receive a certification that reflects the number of hours completed. The National Ayurvedic Medical Association (NAMA) will generally provide you with 1 PACE credit per hour of instruction. AyurPrana does not offer these credits ourselves and we are not registered with NAMA - nor do we facilitate the submission to NAMA for credit hours, this needs to be competed by the attendee themselves. Our courses ARE accepted for PACE credits - after your course completion, you can submit to NAMA for your PACE credits. Visit NAMA here for more details: https://www.ayurvedanama.org/pace
Got questions? We have answers!