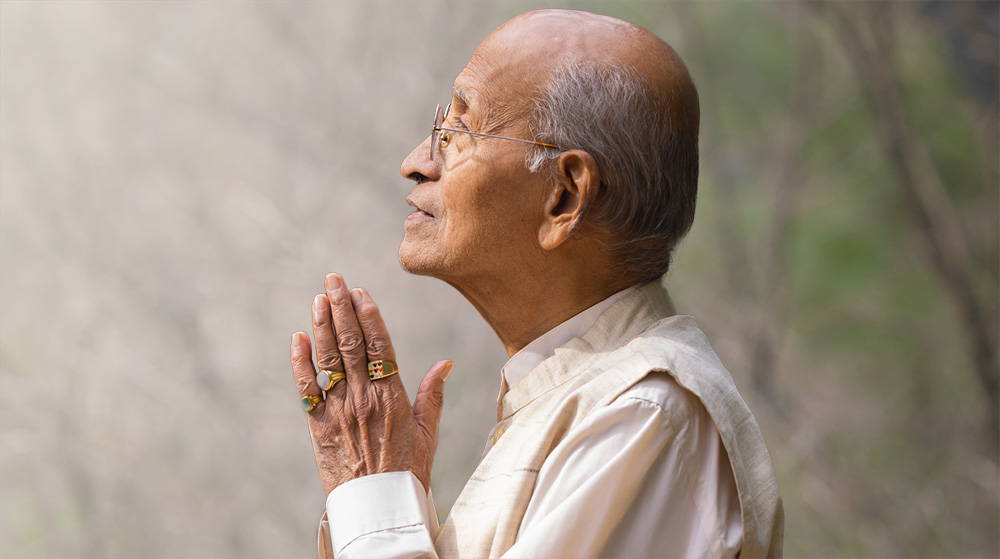 The Art of Dying with Bliss
With Vasant Lad, BAM&S, MASc
The Art of Dying with Bliss



With Vasant Lad, BAM&S, MASc
Are you ready to embrace life's ultimate transition with grace and wisdom?
Unlock the ancient secrets of Ayurveda's profound philosophy on death with the esteemed guidance of world-renowned Ayurvedic physician Vasant Lad.
Embark on a transformative journey towards inner peace and spiritual growth, and discover how this final transition can be approached with dignity and grace, even amidst the busyness of our modern world.
Learn that though the body may change, fade and weaken, the soul does not. Some dread this inevitable final stage of our lives as the elderly body can at times be seen as a burden that is full of pain, discomfort, and fear. As a yogi and Ayurvedic physician and teacher, Vasant Lad reminds us, we come into the world alone and we will leave alone, but in this aloneness is divinity, love, and bliss.
We are not just our body, but a divine soul presented with opportunities to grow and heal in this final stage of life.
Topics to be explored:
Ayurvedic Perspectives on Death: Gain insights into Ayurveda's unique viewpoint on life's end, exploring how Sannyasa, the fourth and final stage in Vedic culture, can be interpreted in modern times.


Spiritual Significance: Discover the spiritual dimensions of death and learn how Ayurveda guides individuals towards inner peace and serenity during their final days.


Coping Strategies: Learn simple yet powerful Ayurvedic and Yogic practices that support elder age, fostering compassion and support during challenging times.


Preparing for the Transition: Explore practical techniques to prepare for one's own death or support loved ones thorugh their journey, providing comfort and tranquillity.
"Living and dying go together. Expiration is dying; inspiration is living. And death is as beautiful as life. And life is as gorgeous as death."
~ Vasant Lad, BAM&S, MASc
Founder of The Ayurvedic Insitute
The Art of Dying with Bliss
2 Credit Hours
Cost: $100
Why Choose Vasant Lad's Guidance?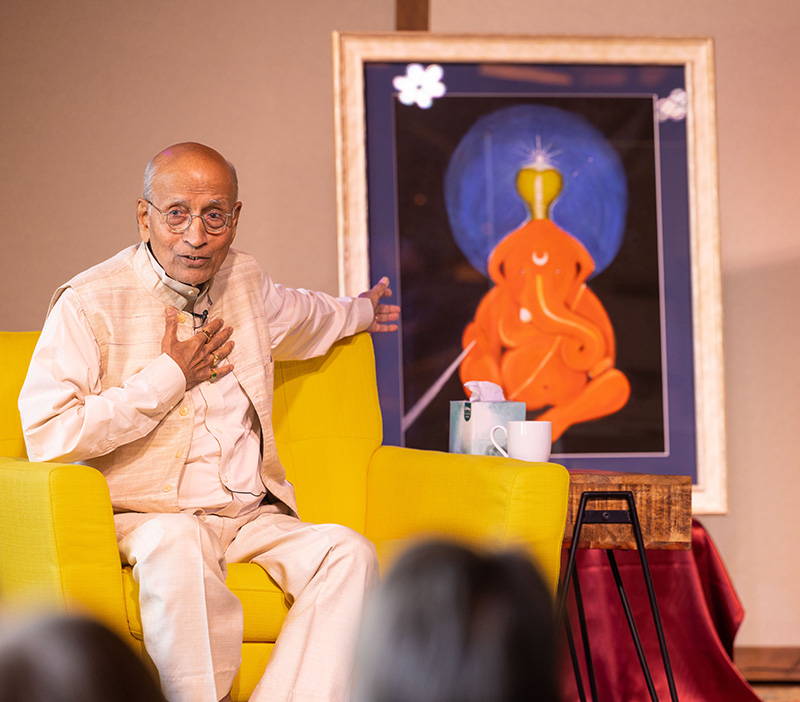 Vasant Lad is a pioneer in Ayurvedic medicine, renowned worldwide for his vast knowledge and compassionate approach to healing.

With over 5 decades of experience as a practicing Ayurvedic Physician, best-selling author, and lecturer, Vasant Lad will share his approach to healing the whole being - in body, mind and spirit.
He views this period of life as especially ripe for practices and preparations that can benefit us, and those around us, as we take our final steps.
Join Vasant Lad as he leads you through profound insights and teachings, allowing you to embrace the art of dying with grace and understanding.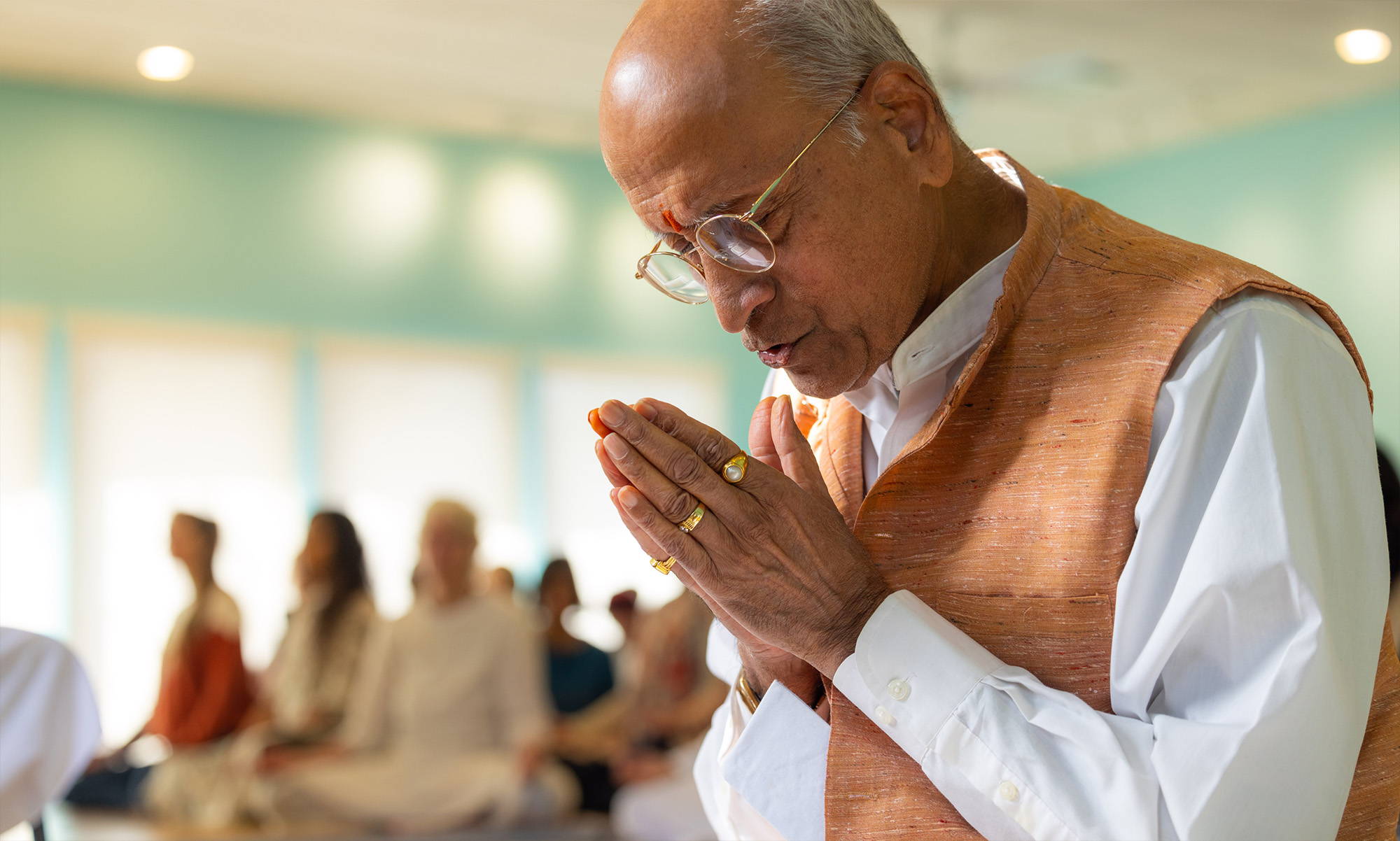 The Final Journey Within
In this webinar, Vasant Lad will illuminate how this later stage of life is in fact an opportunity to strengthen our understanding of our true Self and commune with this higher state of being. He will elaborate on how the natural decline of the senses - a closing of the doors of perception - is in fact our cue to gaze inwards and move closer to the divinity in each of us.
You or a loved one is nearing or already in the fourth and final stage of life and you would like to explore the Ayurvedic approach to death - with practices and experiences that open the door to more grace and peace through this important process.
You are a healthcare professional working with elder patients or clients in end-of-life or palliative care and would like to learn about Ayurvedic concepts and practices that can support your patients through this stage of life and their final transition.
You are an Ayurvedic practitioner or student looking to deepen your understanding of the Vedic culture - especially the insights and practices around death and dying - learning from a world-leading Ayurvedic physician and scholar, Vasant Lad, BAM&S, MASc.
Although all are welcome to join this webinar, a foundational understanding of Ayurvedic concepts around the doshas, prakruti and vikruti would be greatly supportive! The Speaker often uses basic Ayurvedic terminology and sometimes sings Sanskrit sutras from the classical texts, but he will always translate the English meaning of the sutra for us.
There will be a tea break about halfway through the webinar, and Vasant Lad will provide ample time both in the middle and at the end of the webinar for Q&A.
Please note: In the live Q&A section of the seminar it is not possible for Vasant Lad to answer all the questions shared, so our moderators select those questions that have application to the wider audience, and only questions related to the topic of the seminar will be considered. Thank you!
The Art of Dying with Bliss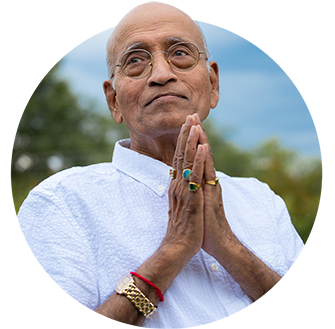 Ayurvedic Visionary & Master

Vasant Lad BAM&S, MASc
As the founder and director of The Ayurvedic Institute, Vasant Lad has worked tirelessly for the last 40 years to bring the deep insights and transformative power of Ayurveda to the West. His passion for healing has garnered him respect throughout the world, and he is considered the premiere authority on Ayurveda outside of India. His webinars offer the essence of decades of teaching and clinical practice, providing you with both inspiring theory and rigorous practical application while weaving in his personal spiritual insights.
Frequently Asked Questions
How will I view the session?
For online viewing, we will use the Zoom platform. You will receive clear instructions on how to join. All you need is good internet access; a laptop, tablet, or phone with video and audio capabilities; and a fresh and open mind! You do not need a Zoom account to join, but can click on the link in the portal to join the Zoom room.
Recorded classes or the live replays are available for online participants, and can be accessed through the AyurLearn Portal. Instructions to access your AyurLearn Portal will be emailed to you shortly after purchase.
What if I have no background in medicine or Ayurveda? Do I need any background to understand the content in the seminar?
Our seminars are intentionally accessible for anyone - even those relatively new to Ayurveda. The speaker may become more technical, but we always bring it back to the basics.

Can I ask the instructor questions during the seminar?
Yes! The live component of any class is interactive. We have a state-of-the-art setup for the speaker to have a life-size view of the audience, as if you are sitting together. There will be designated opportunities to ask questions you have related to the content.

What if I can't join the during the live broadcast? Can I watch the session later?
Absolutely. Online participants will have unlimited access to the full recorded sessions after the live broadcast. The recording will be available in your AyurLearn portal 24-48 hours after the broadcast.
What if I am having technical problems during the live seminar?
You can reach us by utilizing the chat feature in Zoom or emailing care@liveayurprana.com . We will be continuously checking these so that we can respond to you promptly.

What is your refund and cancellation policy?
Online programs with live content may be canceled up to 72 hours prior to the start date of the program. Pre-recorded programs are non-refundable. In-person events are non-refundable. Please contact care@liveayurprana.com to submit a request for cancellation.

Do you offer PACE credits for this seminar?
PACE stands for Professional Acknowledgment for Continuing Education. At the end of your course you will receive a certification that reflects the number of hours completed. The National Ayurvedic Medical Association (NAMA) will generally provide you with 1 PACE credit per hour of instruction. AyurPrana does not offer these credits ourselves and we are not registered with NAMA - nor do we facilitate the submission to NAMA for credit hours, this needs to be competed by the attendee themselves. Our courses ARE accepted for PACE credits - after your course completion, you can submit to NAMA for your PACE credits. Visit NAMA here for more details: https://www.ayurvedanama.org/pace
Got questions? We have answers