VASANT LAD WEBINAR - RECORDED
Meditation -
Medicine for the Mind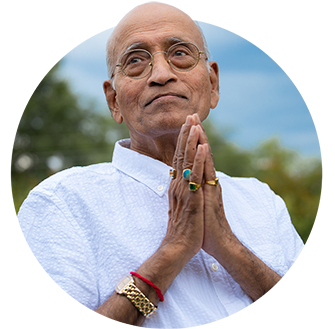 VASANT LAD WEBINAR - RECORDING
Meditation - Medicine of the Mind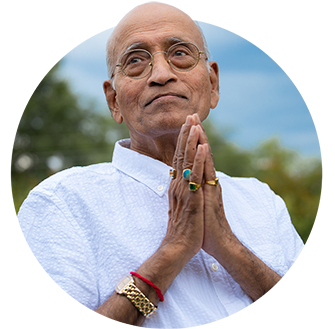 Dive into the topic of Meditation from an Ayurvedic perspective with world-renowned Ayurvedic Physician and teacher Vasant Lad, BAM&S, MASc.
In this webinar, Vasant Lad, BAM&S, MASc, will dive into the Ayurvedic approach to meditation as not only a form of relaxation and stress-management, but as an aid in 'digesting' and processing our lived experiences and as a means of accessing the more subtle realms of our being where profound healing can occur.
Vasant Lad is an esteemed Ayurvedic Physician with over 40 years of experience and is a life-long yoga and meditation practitioner, through this lens he will explore the benefits a regular meditation practice can offer your body, mind, and spirit. You will also be guided and instructed in 2 very beneficial meditation practices by Vasant Lad himself: So'Hum (I am That) and Empty Bowl.
After this webinar you will have a deep appreciation for meditation as a healing practice, equipped with 2 meditation methods you can bring into your daily practice, and be able to confidently instruct others on how to incorporate these beneficial techniques in their routine.
Topics we will cover in this webinar
Join Vasant Lad, BAM&S, MASc, founder and director of The Ayurvedic Institute, as he explores meditation as a core healing practice enshrined in the 5,000-year-old health and wellness system of Ayurveda.
In this 3 hour webinar with Vasant Lad, you will explore :
The benefits of meditation from the gross (physical, mental/emotional) to the subtle (spiritual) supporting your journey into self-realization

The Vedic layers of consciousness from the external senses, to

Manas

(mind), the

Buddhi

(intellect), through the "I" into the

Antah Karana

(totality/soul)

The doshas and gunas of the mind

(Prana, Sadhaka, Tarpaka

and

Sattva, Rajas, Tamas

)

Practical tools and the theory surrounding concepts like double-arrowed attention and witnessing consciousness

Specific uses for meditation such as stress management and digesting unprocessed emotions or past experiences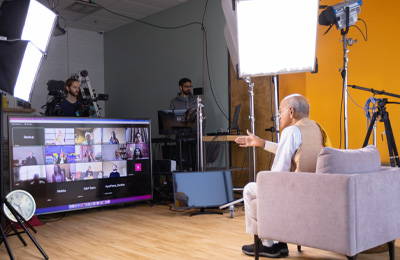 Deepen your Ayurvedic knowledge with 13 Live Webinars over 12 Months!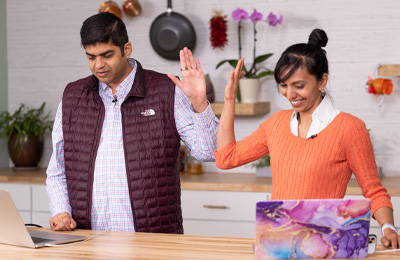 Learn and practice Ayurveda on a range of topics in supportive community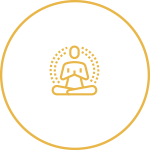 You have an interest in meditation and would like to understand the Ayurvedic perspective on the subject. While picking up specific meditation techniques to start your own regular practice.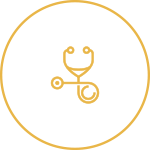 You are a healthcare professional or counselor interested in learning how certain meditation techniques can further support the healing and wellbeing of your clients or patients.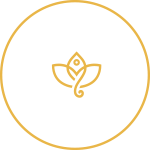 You are an Ayurvedic practitioner looking to explore meditation concepts and methods from one of the greatest Ayurvedic teachers living today, so that you can bring this knowledge into your own practice.
All are welcome to attend - but having a foundational understanding of Ayurveda will greatly support your comprehension of this class! No prior experience of meditation is necessary to benefit from this webinar. No materials are necessary to attend, but you may like to set up a seat with whatever supports you; such as blankets, bolsters and cushions - whatever you typically use to sit comfortably.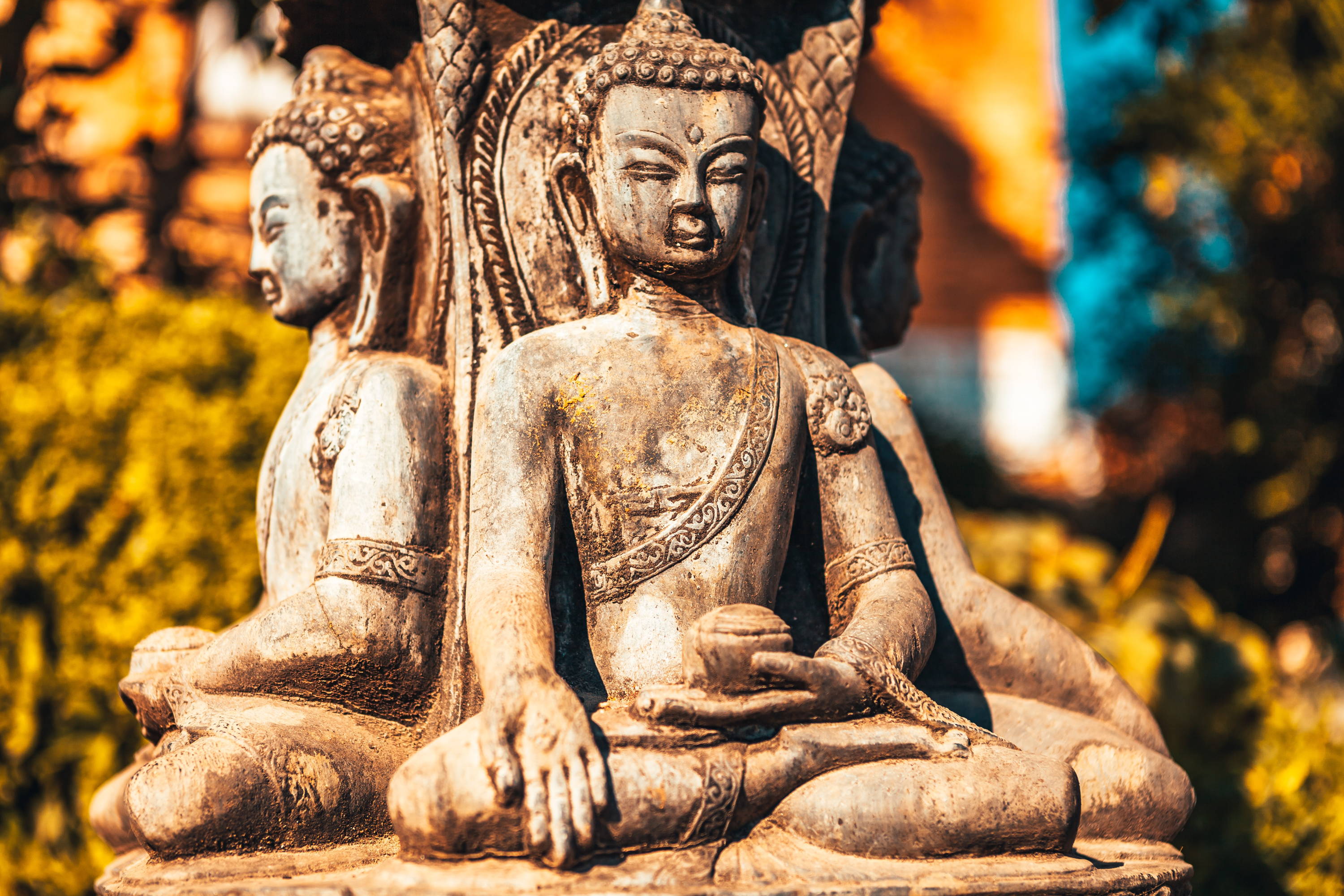 The Ancient Secret of the Rishis
Meditation is the flowering of divine consciousness within the human being. By learning to witness our inner world, we allow thoughts, feelings and emotions to transform into insight, love and bliss. Through establishing a meditation practice we can better receive and respond to the impressions that come in through our senses, letting go of reactivity, fear, anger, and attachments that hold us back from living every step of life in peace and grace.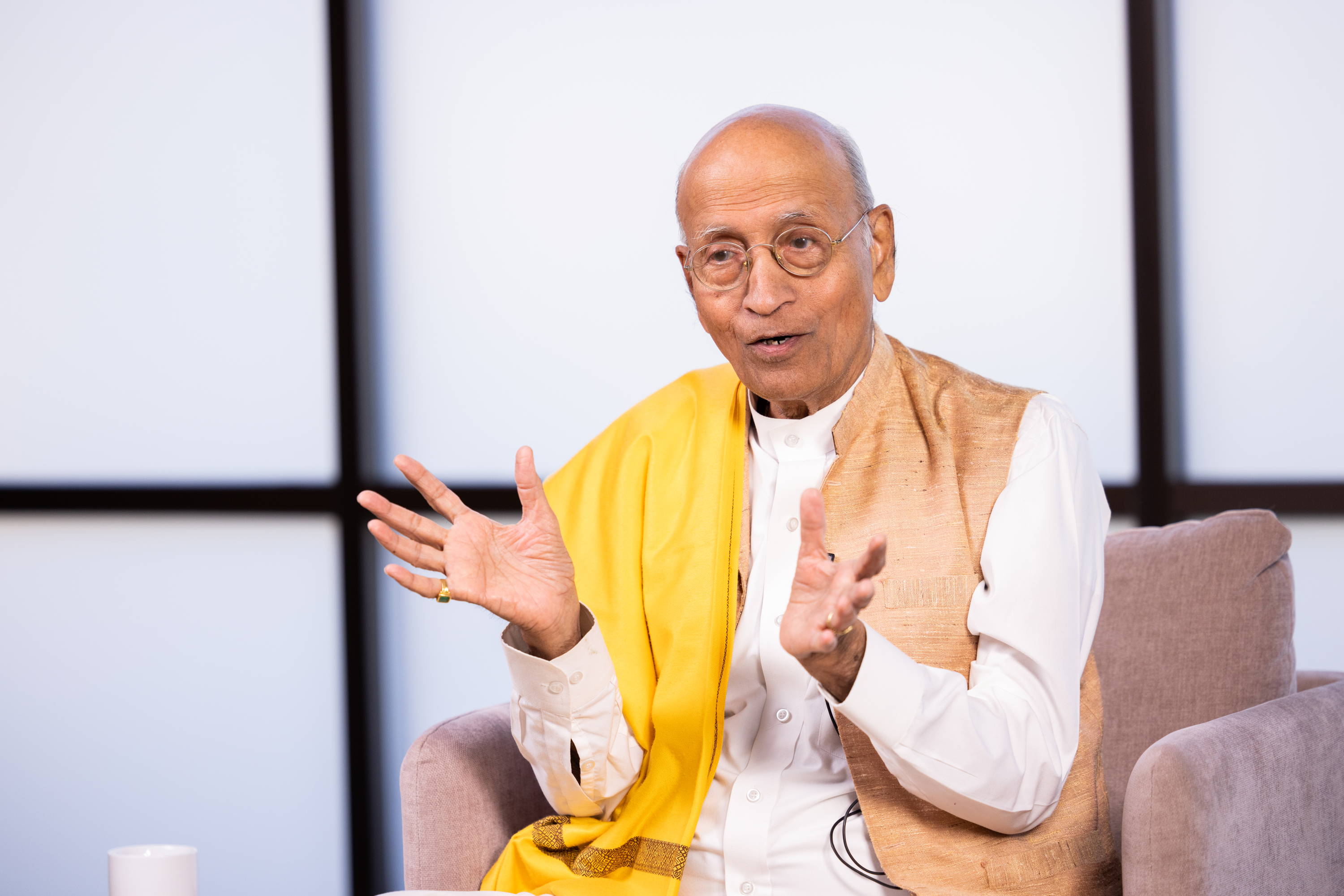 Learn from a globally celebrated teacher of Ayurveda and lifelong Yogi
As a lifelong meditator and lover of this practice, it's Vasant Lad's sincerest wish to share these life-changing techniques with the world. He will share both the spiritual and theoretical perspective on the art of meditation as well as teach various practical techniques such as double-arrowed attention, empty bowl and So'Hum meditations. The practices he shares are simple, highly accessible, and very effective.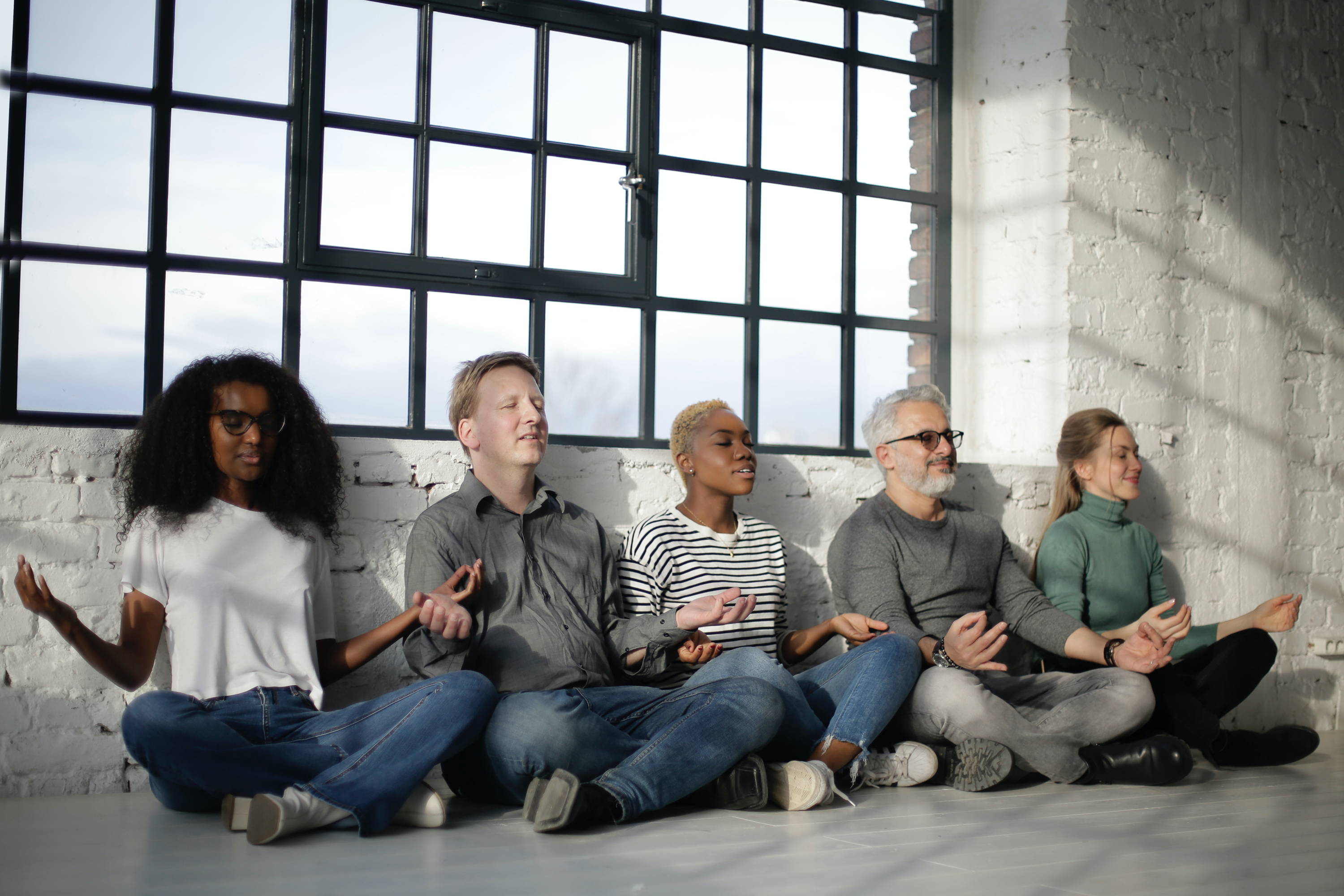 Meditation is for everyone
This webinar is ideal for any of us who are looking to support ourselves or members of our communities who could benefit from a practice of meditation, which is all of us really! This webinar is also a wonderful opportunity for professionals interested in diving deeper into the Ayurvedic approach to meditation, to augment their own professional knowledge and build on their toolkit for clients.
Meditation: Medicine for the Mind
Recorded Webinar |
3 Credit Hours
Ayurvedic Visionary & Master

Vasant Lad BAMS & MASc
As the founder and director of The Ayurvedic Institute, Vasant Lad has worked tirelessly for the last 40 years to bring the deep insights and transformative power of Ayurveda to the West. His passion for healing has garnered him respect throughout the world, and he is considered the premiere authority on Ayurveda outside of India. His webinars offer the essence of decades of teaching and clinical practice, providing you with both inspiring theory and rigorous practical application while weaving in his personal spiritual insights
Frequently Asked Questions

How will I access the recorded content?
Once you purchase the recording we will send you an email with all the information required to access your purchased content.
We host all of our learning materials in our AyurLearn portal.
If you do not yet have an AyurLearn account you will receive an email helping you set this up, after that you will be able to go into your AyurLearn portal and view your recorded content there.

If you already have an account you can login to your AyurLearn portal and your new recorded content will be ready and waiting!
You can login to the AyurLearn portal - or reset your password - here
Having trouble accessing your content? Please feel free to email us at care@liveayurprana.com
How long will I have access to the recordings?
Once you have signed up for a webinar as a live offering or as a recording you will have access to that product and recorded content indefinitely! This includes access to class handouts, any downloads, white board notes, and drawings (where applicable) for as long as you need!
You can always come back to your AyurLearn portal and access this content. If you are having trouble accessing your content you can reach out to us here: care@liveayurprana.com
Can I get a discount for purchasing a recording?
The quality of our recorded content is extremely important to us and we strive to create content that maintains our high level of instruction and presentation throughout. This means that even our recorded content has a high educational and experiential value. We price our recordings accordingly - and the listed price takes into account all the material you will get access to. For this reason we do not offer discounts on recorded content.
What if I have no background in medicine or Ayurveda? Do I need any background to understand the content in the seminar?
Our seminars are intentionally accessible for anyone - even those relatively new to Ayurveda. This particular seminar will be best enjoyed by someone with a foundational understanding of Ayurveda. The speaker may become more technical, but we always bring it back to the basics.

I heard mention of a practice / herb protocol / books / technique in the content - where can I find out more information?
Please check all of the downloadable content in your course - often content creators have a number of additional learning resources available for download and will specify these details in these downloadable handouts.
If the content is mentioned in the presentation of the course and not included in the support materials you can reach out to us here: care@liveayurprana.com and we will see if we can help!
Alternatively, if you would like to explore a practice, herb protocol, or technique mentioned in the course but would like to learn more about it you can schedule a wellness consultation with one of our Ayurvedic Practitioners here.
Do you offer PACE credits for this seminar?
PACE stands for Professional Acknowledgment for Continuing Education. At the end of your course you will receive a certification that reflects the number of hours completed. The National Ayurvedic Medical Association (NAMA) will generally provide you with 1 PACE credit per hour of instruction. AyurPrana does not offer these credits ourselves and we are not registered with NAMA - nor do we facilitate the submission to NAMA for credit hours, this needs to be competed by the attendee themselves. Our courses ARE accepted for PACE credits - after your course completion, you can submit to NAMA for your PACE credits. Visit NAMA here for more details: https://www.ayurvedanama.org/pace
Can I meet the instructor/s for an Ayurvedic consultation?
Not all of our content creators are available for consultations - but all of our content creators are supported by one of our Ayurvedic Practitioners who work on the course / webinar content and help facilitate. You can explore our active Ayurvedic Practitioners here
If you would like to enquire about consultations with Vasant Lad - you can add your name to the waitlist here - please note that we proceed down this list on a first come first served basis, but will access and prioritize severe cases. Please note that it can be 18 months before an available consultation opens with Vasant Lad.
What is your refund and cancellation policy?
We do not offer cancellations or refunds for recorded webinars.
Got questions? We have answers!
We are here to support you on every stage of your wellness journey
We are here to support you on every stage of your wellness journey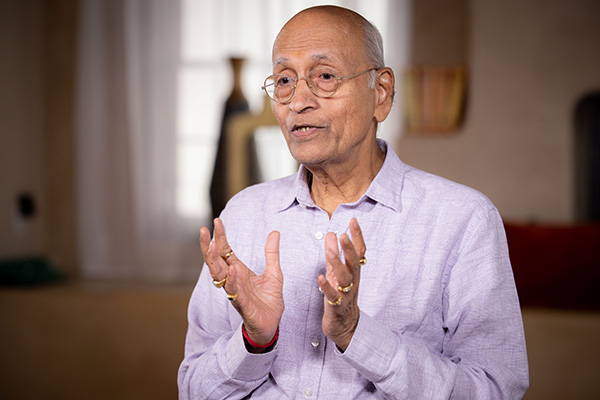 Learn about many topics of Ayurveda with our knowledgeable teachers, guided by the teachings of Vasant Lad, BAM&S, MASc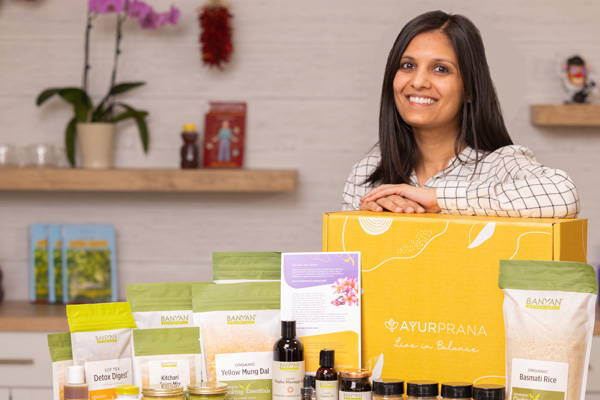 Join our 9-Day Ayurvedic Cleanse to

restore balance and rediscover how amazing it feels to be the best version of you.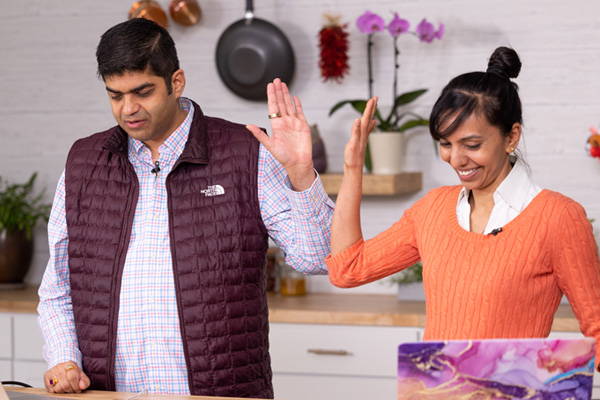 Take a deep dive into Ayurvedic topics with multiple live sessions and Facebook community to help support you through your journey.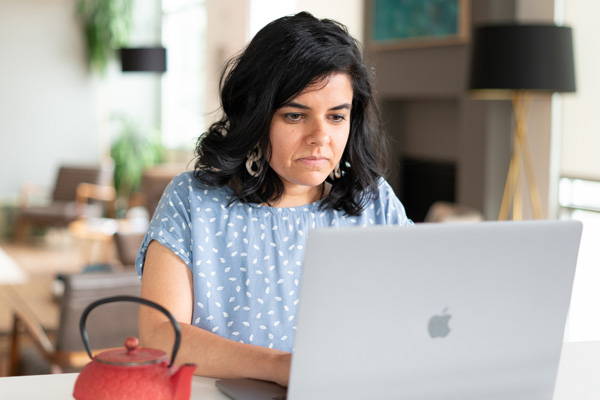 Book a wellness consultation for customized holistic support including yoga, diet, lifestyle, herbology and more!