VASANT LAD RECORDED WEBINAR SERIES
Twinkle Little Star
Pediatric Health from an Ayurvedic Perspective Pt. 2
VASANT LAD RECORDED WEBINAR SERIES
Twinkle Little Star
Pediatric Health from an Ayurvedic Perspective Pt. 2
Twinkle Little Star:

Pediatric Health from an Ayurvedic Perspective is part of a 2-part series
Pediatric Care for children through the lens of Ayurveda!
In this second and final webinar of the series, you can join world-renowned Ayurvedic Physician and teacher Vasant Lad as he discusses handy solutions to support newborn babies.
Together we will explore specific therapies and home remedies that can be employed by caregivers to alleviate common ailments and complaints encountered in early childhood.
You will leave this webinar with a deeper understanding of the Ayurvedic approach to infant and toddler health, with practical insights and remedies that you can use to support the tiny bodies in your care!
Topics will we cover in this webinar
Join Vasant Lad, BAM&S, MASc, founder and director of The Ayurvedic Institute, as he explores the post-pregnancy phase of child development from an Ayurvedic perspective - offering insights around common imbalances and illnesses that can be experienced by a child at this stage.
Together we will cover:
The Ayurvedic approach to pediatric care for newborn babies

Common imbalances and diseases seen after birth

Practical home remedies that can support new parents and baby
The common ailments and illnesses we will be exploring include:
Diaper rash

Support for breastfeeding

Newborn oil massage

Ear infections

Diarrhea

Teething problems

Common cold, flu, or other respiratory issues

Conjunctivitis

And more!
Vasant Lad regularly pauses during the webinar, offering the opportunity to ask questions. All our webinars include ample time at the end for a Q&A.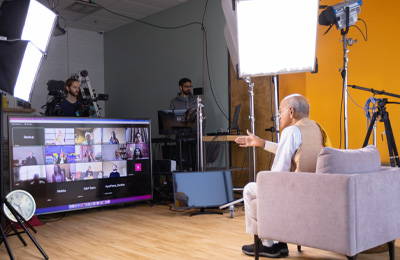 Dive deep into Ayurvedic knowledge on a range of topics with a world-renowned Ayurvedic physician and teacher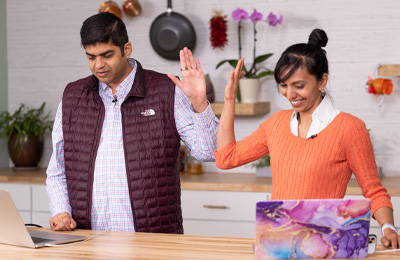 Learn and practice Ayurveda on a range of topics in supportive community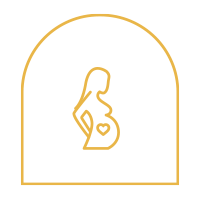 You are a new mother/parent, expecting mother/parent, or planning a pregnancy and would like to learn more about the Ayurvedic framing of pediatric care and how you can support yourself or those you love with this practical knowledge.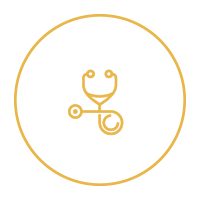 You are a medical or healthcare professional working in pediatric or natal care and interested in learning how certain Ayurvedic techniques and methods can further support your clients or patients in their pregnancy.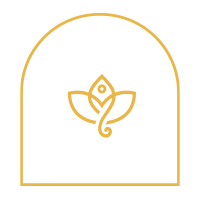 You are a student or a practitioner of Ayurveda yourself, looking to learn additional insights around pediatric care from a master with over 50 years of experience in Ayurvedic practice.
Please note: In the live Q&A section of the webinar it is not possible for Vasant Lad to answer all the questions shared, so our moderators select those questions that have application to the wider audience, and only questions related to the topic of the webinar will be considered. Thank you!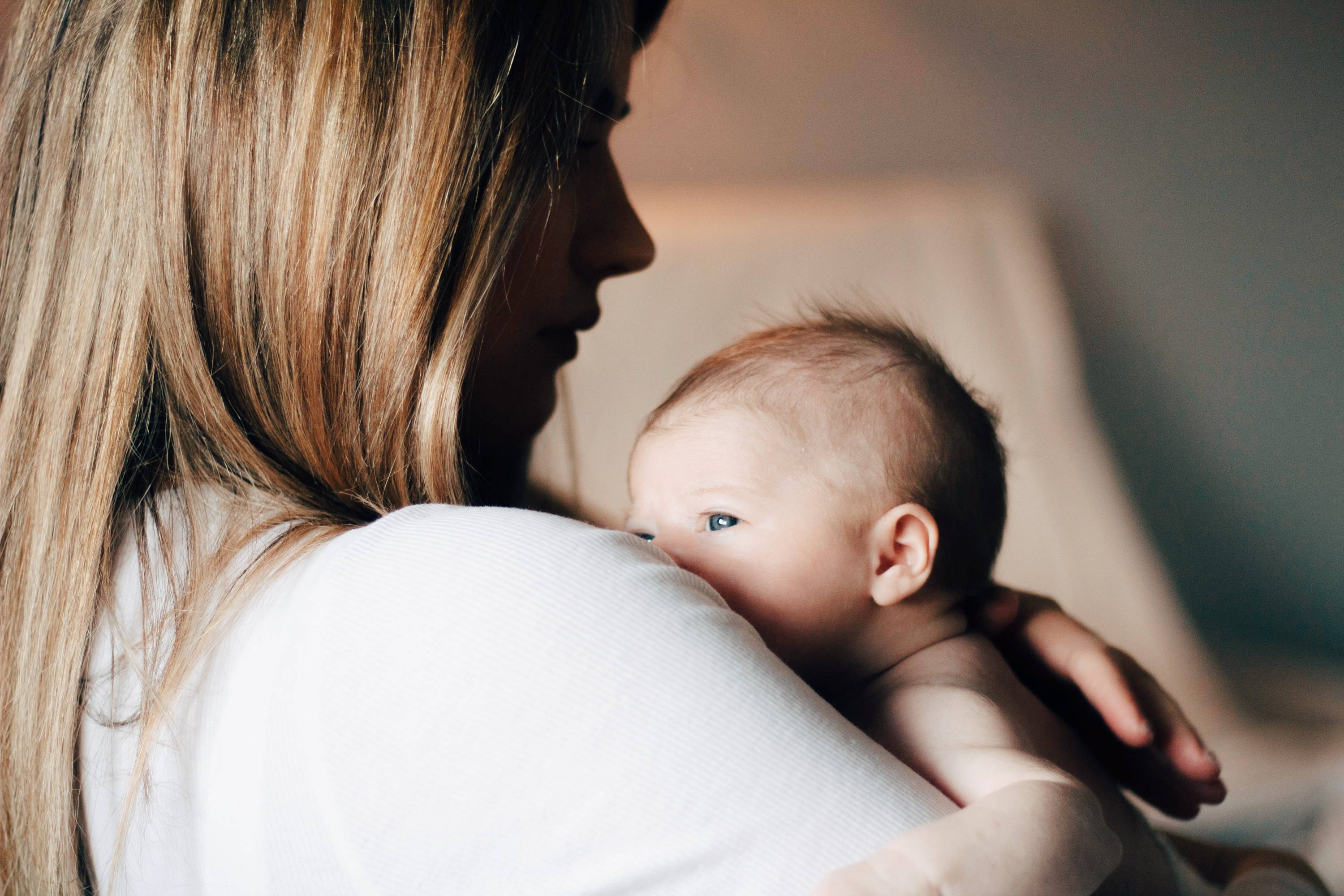 After birth, the Ayurvedic approach to infant health
In our previous webinar we explored how Ayurveda can support the child and mother before and during pregnancy, this webinar will dive into practical insights and solutions that support newborns and the parents or caregivers watching over them.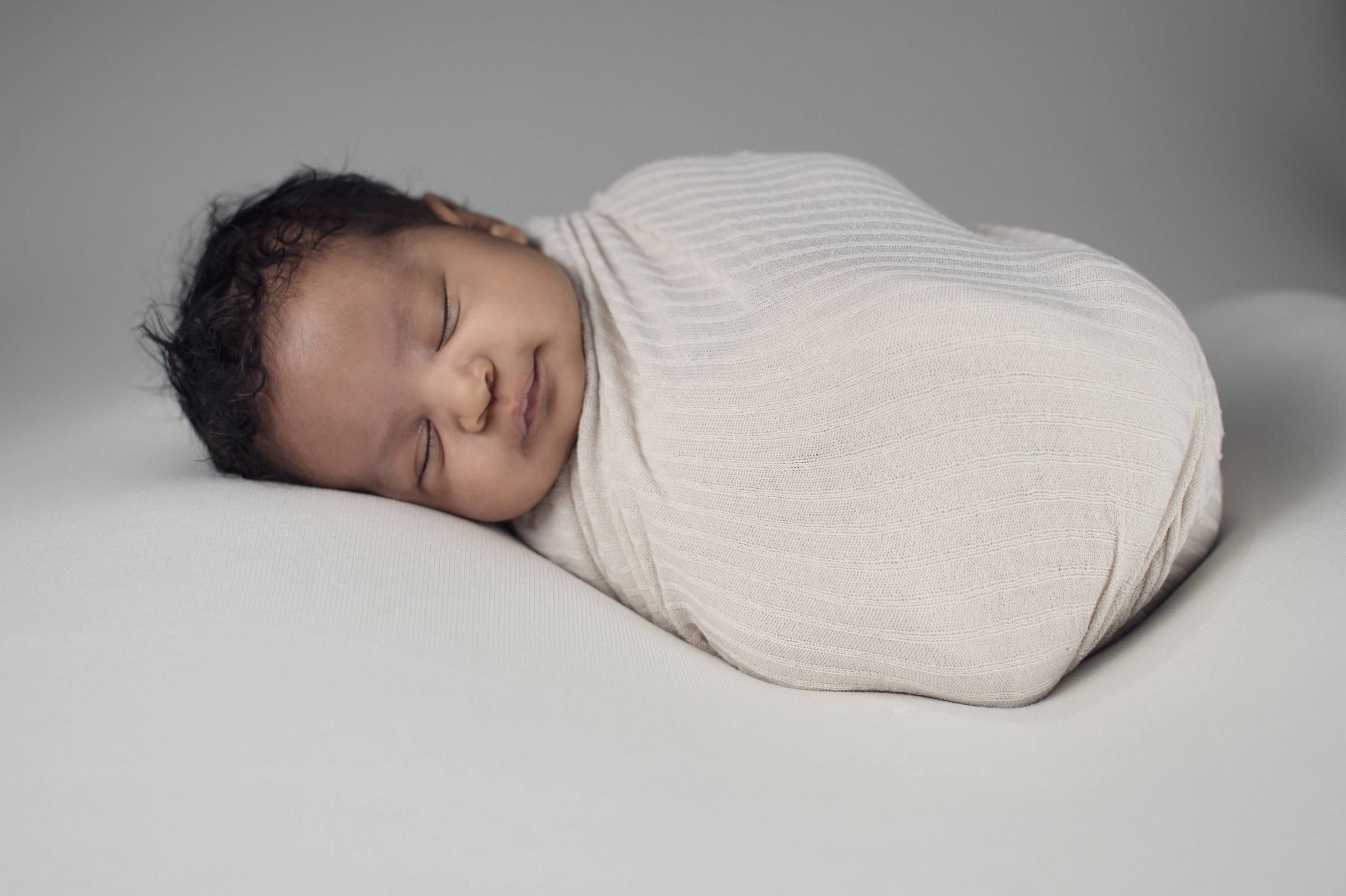 Ancient insights into early childhood
Common newborn ailments are not new, and the proactive healing and wellness system of Ayurveda contains over 5000 years of insights around these common complaints, with healers adding to that knowledge over all those years. Vasant Lad will distill this down into practical remedies caregivers can prepare and administer in the home.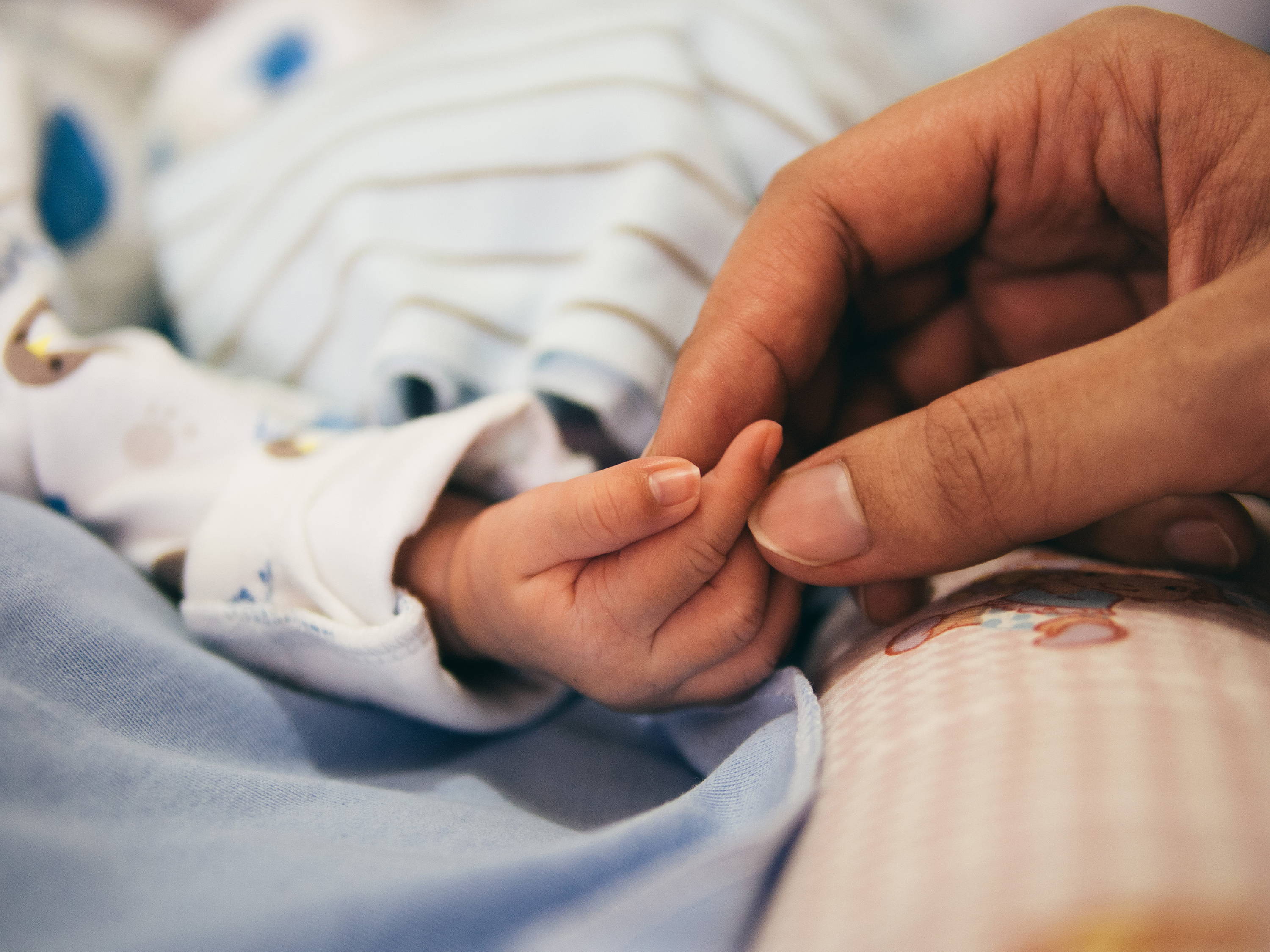 Remedies for common ailments!
Vasant Lad will cover a range of solutions for common complications that newborns experience, including:
Diaper rash

Support for breastfeeding

Newborn oil massage

Ear infections

Diarrhea

Teething problems

Common cold, flu, or other respiratory issues

Conjunctivitis

And more!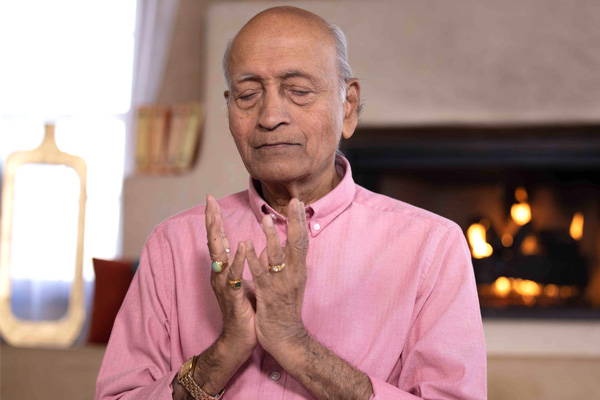 Learn from a globally celebrated teacher of Ayurveda
Vasant Lad, BAM&S, MASc, will guide us into Ayurvedic pediatric health with his 50-years of experience working to support parents and their babies in promoting health and wellness at this crucial stage of development.
Live Session information:
The live class will broadcast on Zoom - Saturday, November 12, 2022: 8:30am - 10:30am EST / ​​7pm - 9pm IST

The webinar is 2 hours long.

A Zoom link is posted in the learning portal and an email will also go out with the link a few hours before we go live.

A replay of this live session will be available in the portal.

If you have any questions at all please reach out to us at care@liveayurprana.com
Ayurvedic Visionary & Master

Vasant Lad BAMS & MASc
As the founder and director of The Ayurvedic Institute, Vasant Lad has worked tirelessly for the last 40 years to bring the deep insights and transformative power of Ayurveda to the West. His passion for healing has garnered him respect throughout the world, and he is considered the premiere authority on Ayurveda outside of India. His webinars offer the essence of decades of teaching and clinical practice, providing you with both inspiring theory and rigorous practical application while weaving in his personal spiritual insights
Frequently Asked Questions

What is the difference between a webinar and an immersion?

A webinar is a once-off class that only lasts a few hours - hosted by Vasant Lad, BAM&S, MASc, or one of our other amazing teachers, these lessons take a deep dive into a select topic.
Immersions are longer courses that combine a mixture of live content and prerecorded lessons and handouts. In these courses we explore how to live Ayurveda around a range of topics - like nutrition, yoga, women's health, pediatric care, etc.
What if I have no background in medicine or Ayurveda? Do I need any background to understand the content in the Webinar?

Our immersions and webinars are intentionally accessible for anyone - even those relatively new to Ayurveda. Our webinars and immersions with Vasant Lad, BAM&S, MASc, are the most advanced level we offer and will be best enjoyed by those with a basic understanding of the science of Ayurveda. The speaker may become more technical, but we always bring it back to the basics.
How do I access the recorded content?

Once you purchase the recording we will send you an email with all the information required to access your purchased content.
We host all of our learning materials in our AyurLearn portal.
If you do not yet have an AyurLearn account you will receive an email helping you set this up, after that you will be able to go into your AyurLearn portal and view your recorded content there.

If you already have an account you can login to your AyurLearn portal and your new recorded content will be ready and waiting!
You can login to the AyurLearn portal - or reset your password - here
Having trouble accessing your content? Please feel free to email us at care@liveayurprana.com
Can I get a discount for purchasing a recording?

The quality of our recorded content is extremely important to us and we strive to create content that maintains our high level of instruction and presentation throughout. This means that even our recorded content has a high educational and experiential value. We price our recordings accordingly - and the listed price takes into account all the material you will get access to. For this reason we do not offer discounts on recorded content.
I heard there was a Facebook group. Is that still open?

Our social groups - often hosted as private Facebook groups - are only open during the live immersions. Our Ayurvedic practitioners and content creators are available in these groups to answer questions and direct the conversations. Due to our practitioners having to move onto other courses and immersions we have to close these groups 10 days after the immersion concludes. If you would like to experience the community aspect of the course we highly recommend partaking in a live immersion!
We do not offer Facebook groups for webinars - live or recorded.
I heard mention of a practice / herb protocol / books / technique in the content - where can I find out more information?

Please check all of the downloadable content in your course - often content creators have a number of additional learning resources available for download and will specify these details in these downloadable handouts.
If the content is mentioned in the presentation of the course and not included in the support materials you can reach out to us here: care@liveayurprana.com and we will see if we can help!
Alternatively, if you would like to explore a practice, herb protocol, or technique mentioned in the course but would like to learn more about it you can schedule a wellness consultation with one of our Ayurvedic Practitioners here.
Can I meet the instructor/s for an Ayurvedic consultation?

Not all of our content creators are available for consultations - but all of our content creators are supported by one of our Ayurvedic Practitioners who work on the course / webinar content and help facilitate. You can explore our active Ayurvedic Practitioners here
If you would like to enquire about consultations with Vasant Lad - you can add your name to the waitlist here - please note that we proceed down this list on a first come first served basis, but will access and prioritize severe cases. Please note that it can be 18 months before an available consultation opens with Vasant Lad.
How long will I have access to the recordings?

Once you have signed up for a webinar as a live offering or as a recording you will have access to that product and recorded content indefinitely! This includes access to class handouts, any downloads, white board notes, and drawings (where applicable) for as long as you need!
You can always come back to your AyurLearn portal and access this content. If you are having trouble accessing your content you can reach out to us here: care@liveayurprana.com
What is your refund and cancellation policy?

We do not offer any cancellations or refunds for recorded webinars.
We are here to support you on every stage of your wellness journey
We are here to support you on every stage of your wellness journey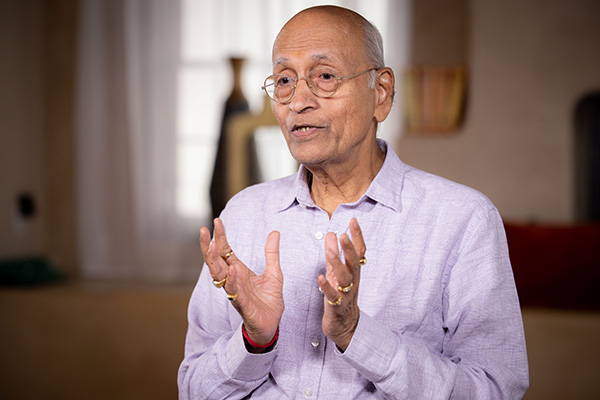 Learn about many topics of Ayurveda with our knowledgeable teachers, guided by the teachings of Vasant Lad, BAM&S, MASc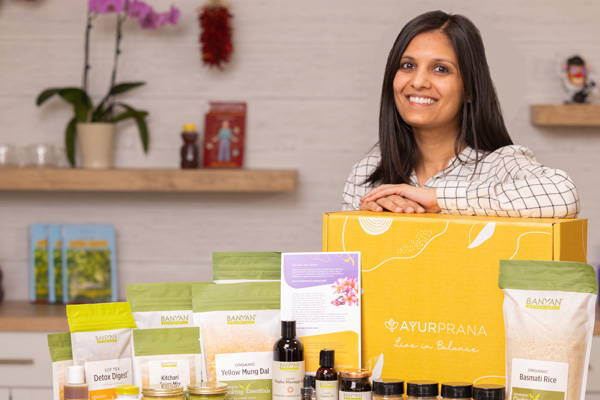 Join our 9-Day Ayurvedic Cleanse to

restore balance and rediscover how amazing it feels to be the best version of you.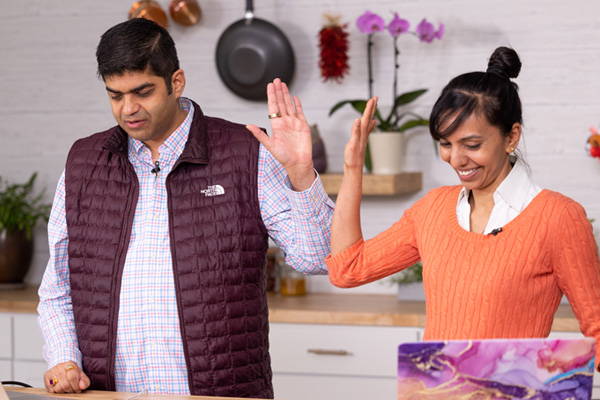 Take a deep dive into Ayurvedic topics with multiple live sessions and Facebook community to help support you through your journey.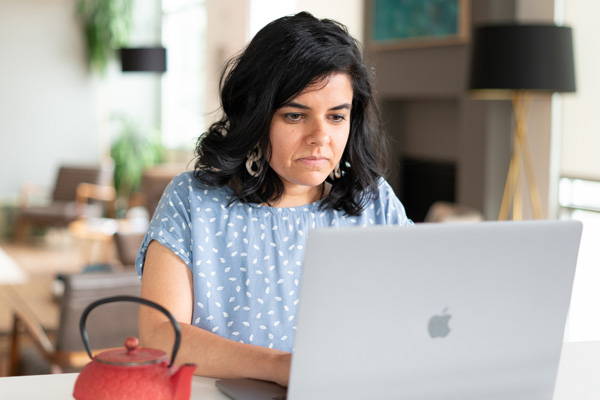 Book a wellness consultation for customized holistic support including yoga, diet, lifestyle, herbology and more!